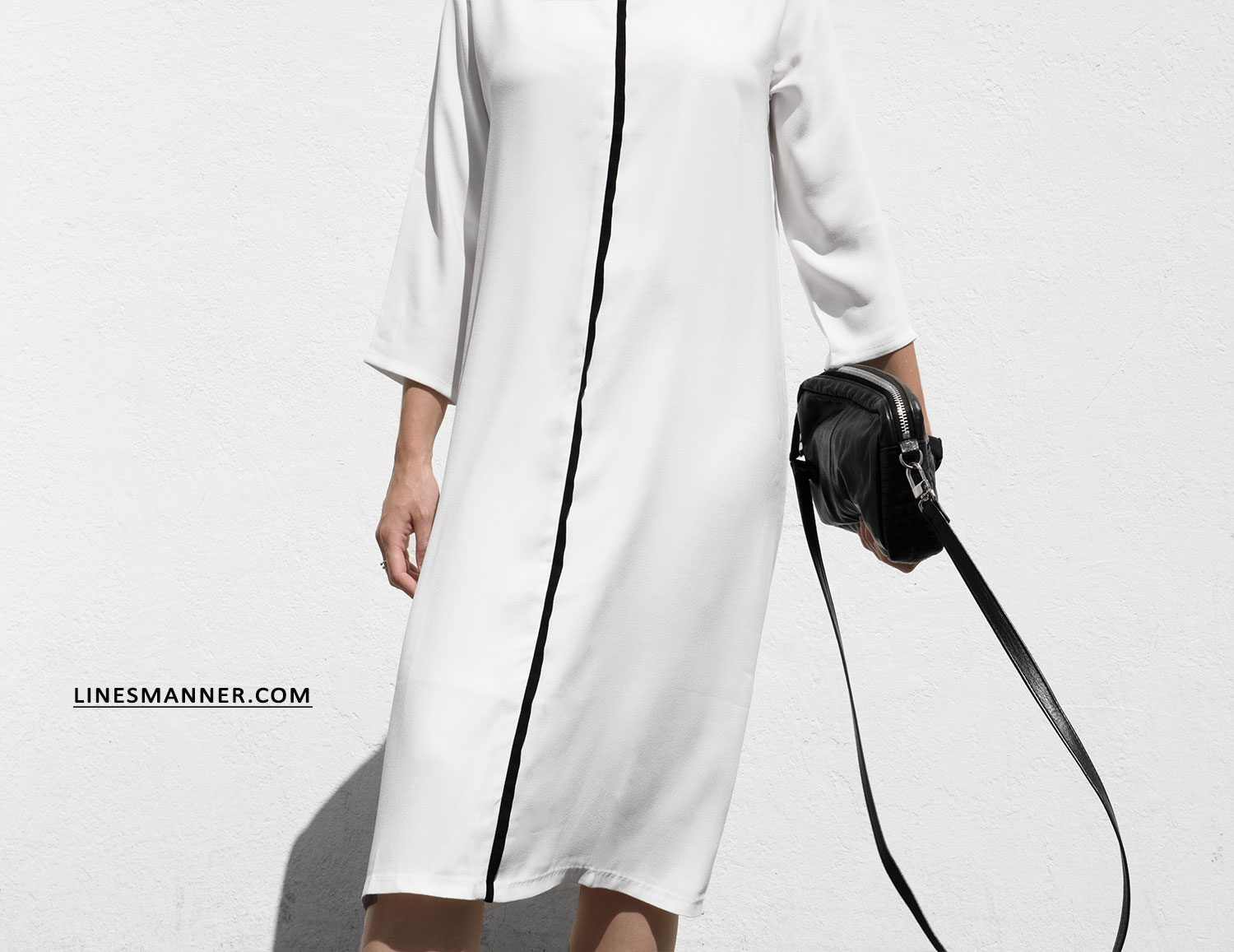 All covered by Solika, a brand which establishes a range of modest garments with purely simple lines and a minimalist aesthetic.
All within a bold spiritual heritage, this collection does not reveal much skin yet favors grace and offers an opportunity to convey undeniable confidence via exquisitely comfortable and silky textures.
White midi dress with a mid-front zip finish with a total black and white spirit.
Visit Solika.com for additional details.