Category Archives:
[:en]Slow Fashion & Sustainability[:fr]Mode Éco-Responsable[:]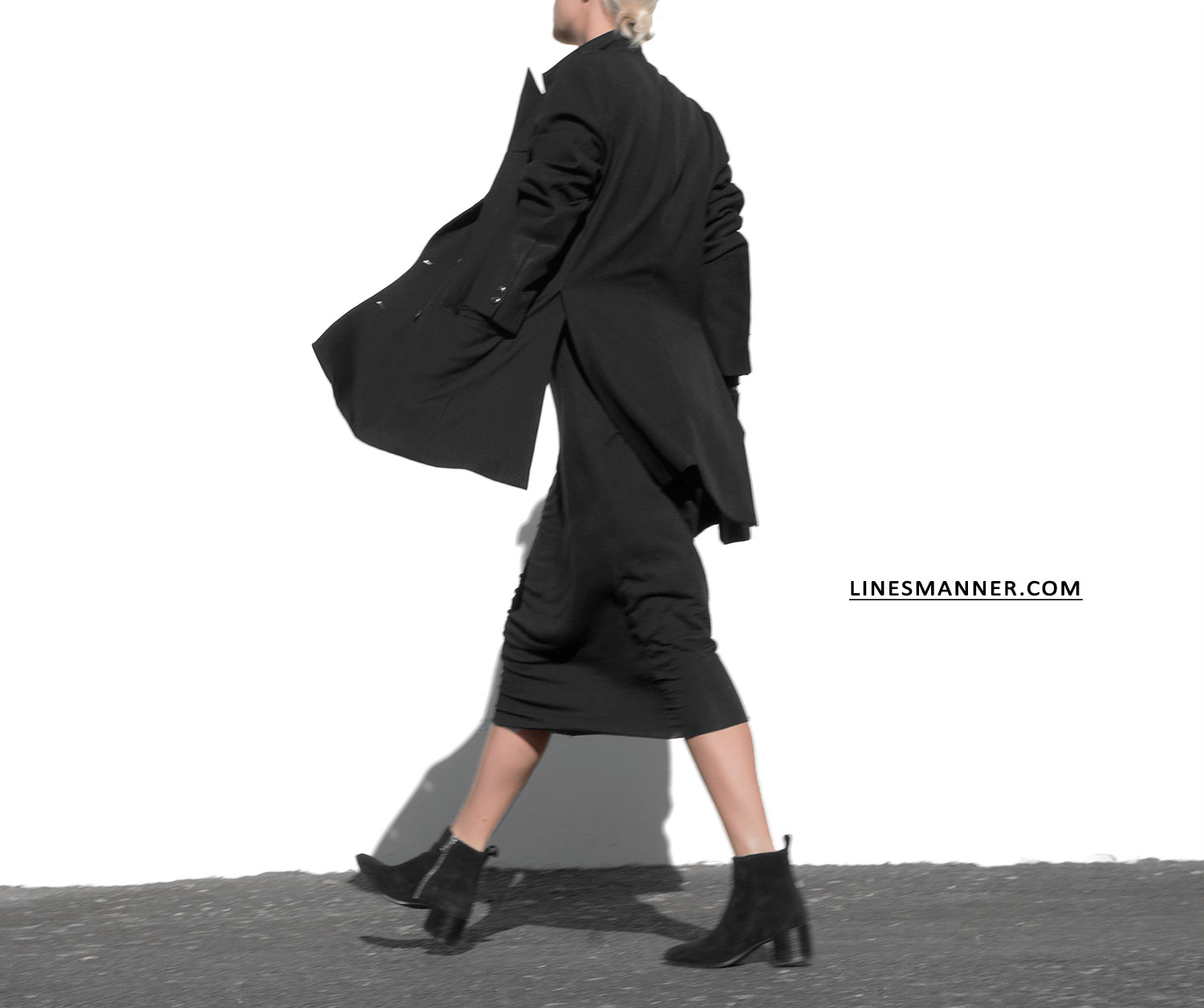 The long-sleeve turtleneck dress, a key item for a comfortable and effortless  chic style.
Wrapped in a structured oversized blazer and paired with chelsea boots, the clash is maximal: defined silhouette vs complete coverage.
Retro and modern all at the same time, these minimal master pieces will irrevocably transcend trends.
Vzoor Turtleneck Dress via Shwrm – Vintage Blazer – Everlane Suede "Boss Boots"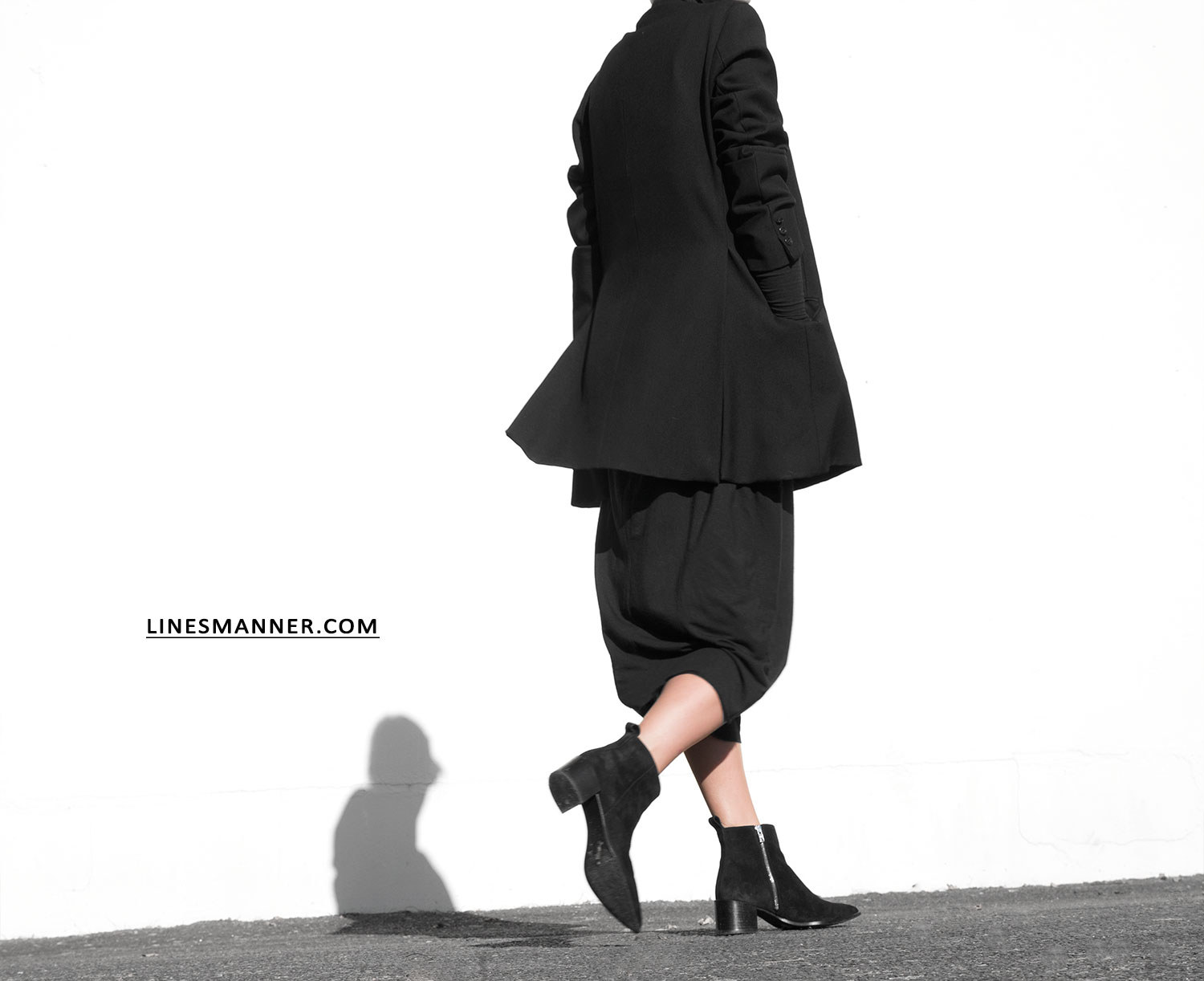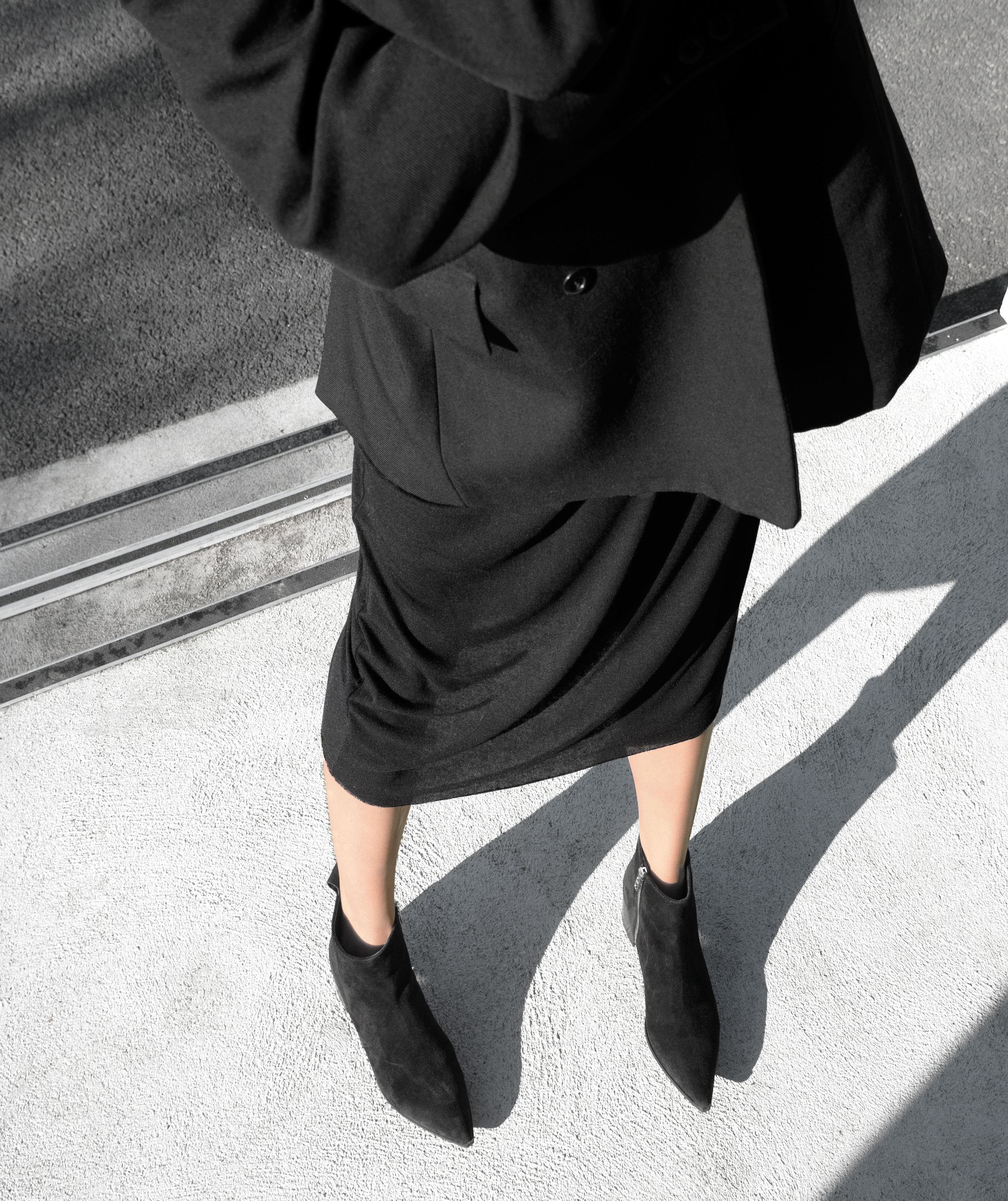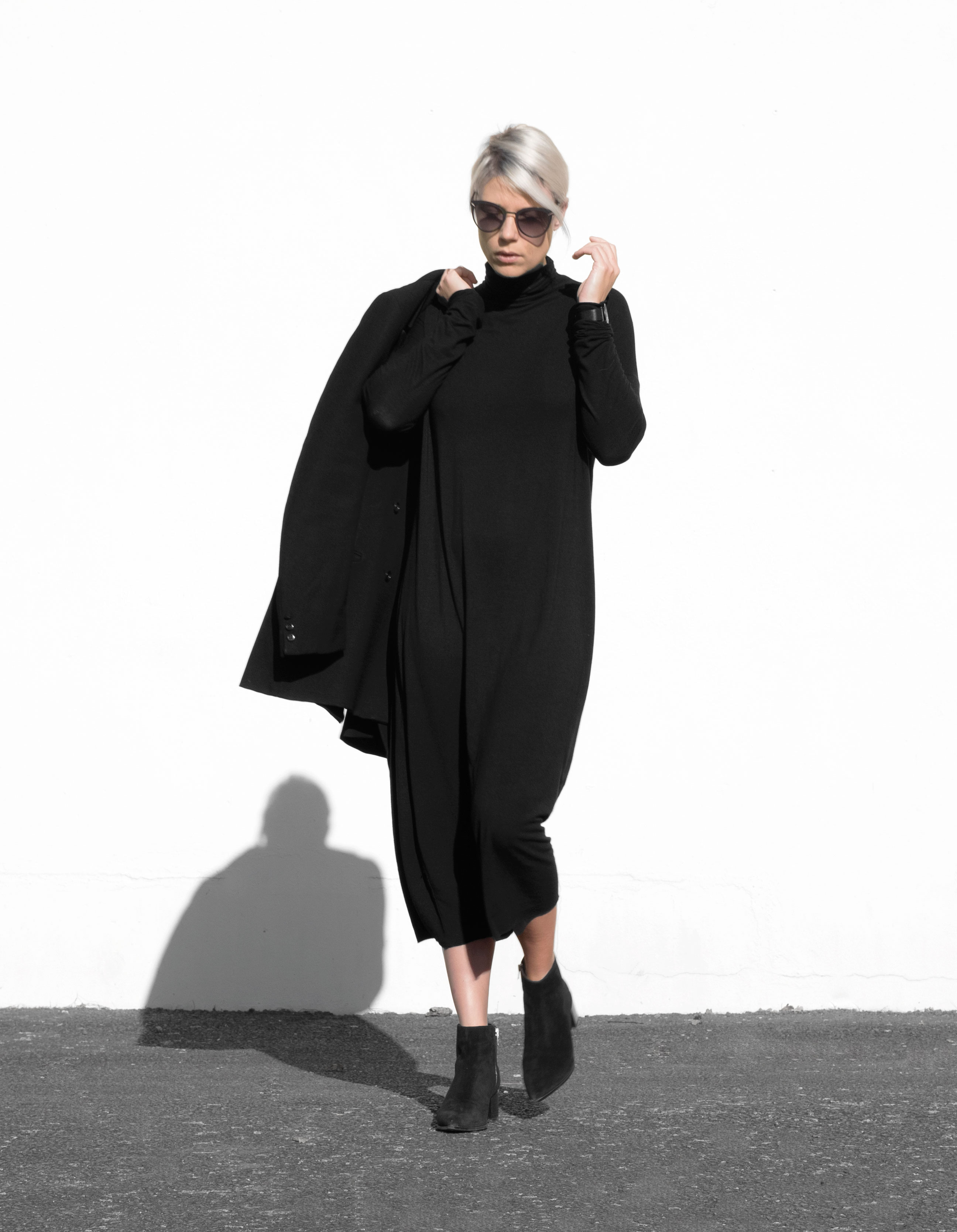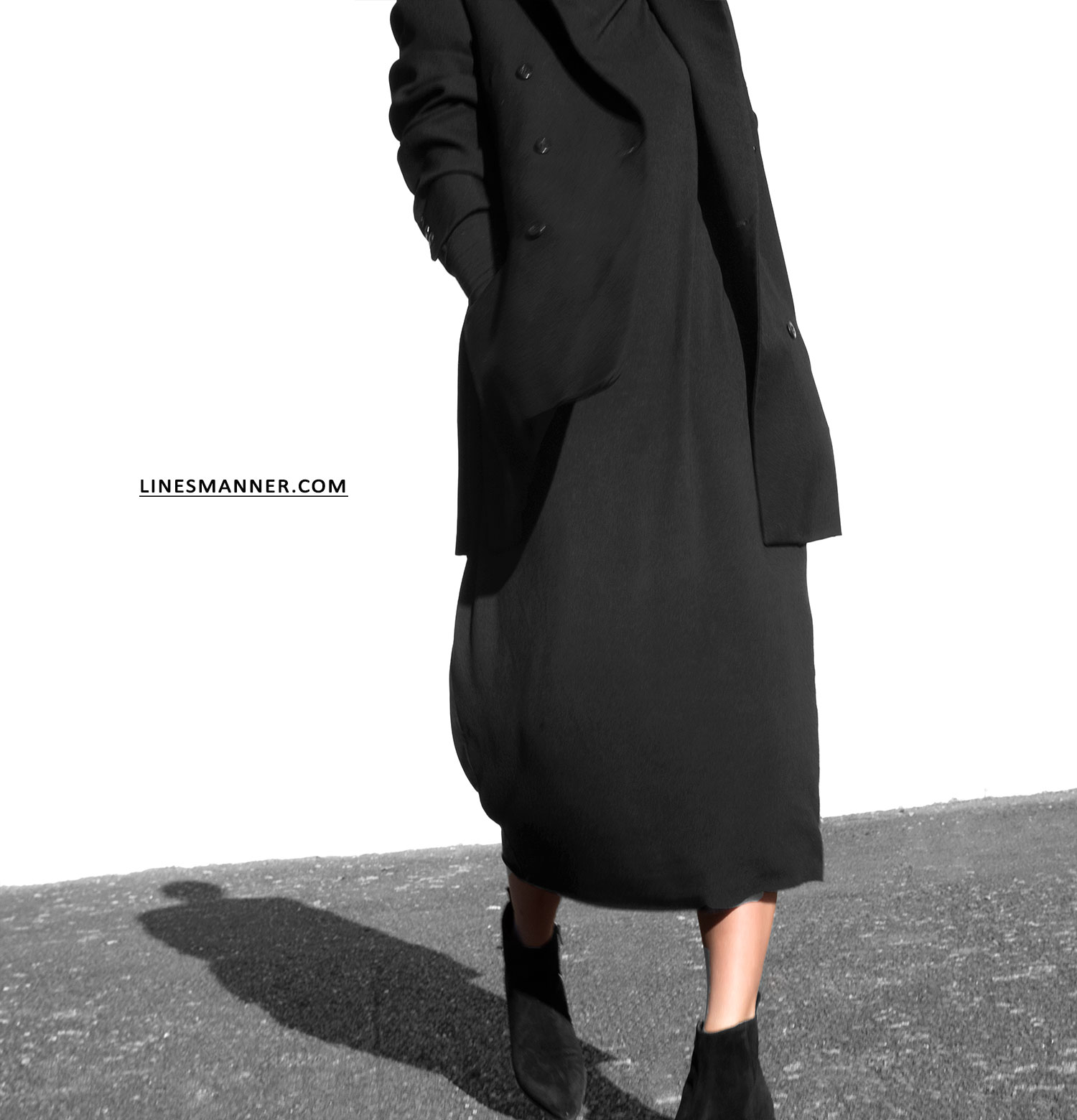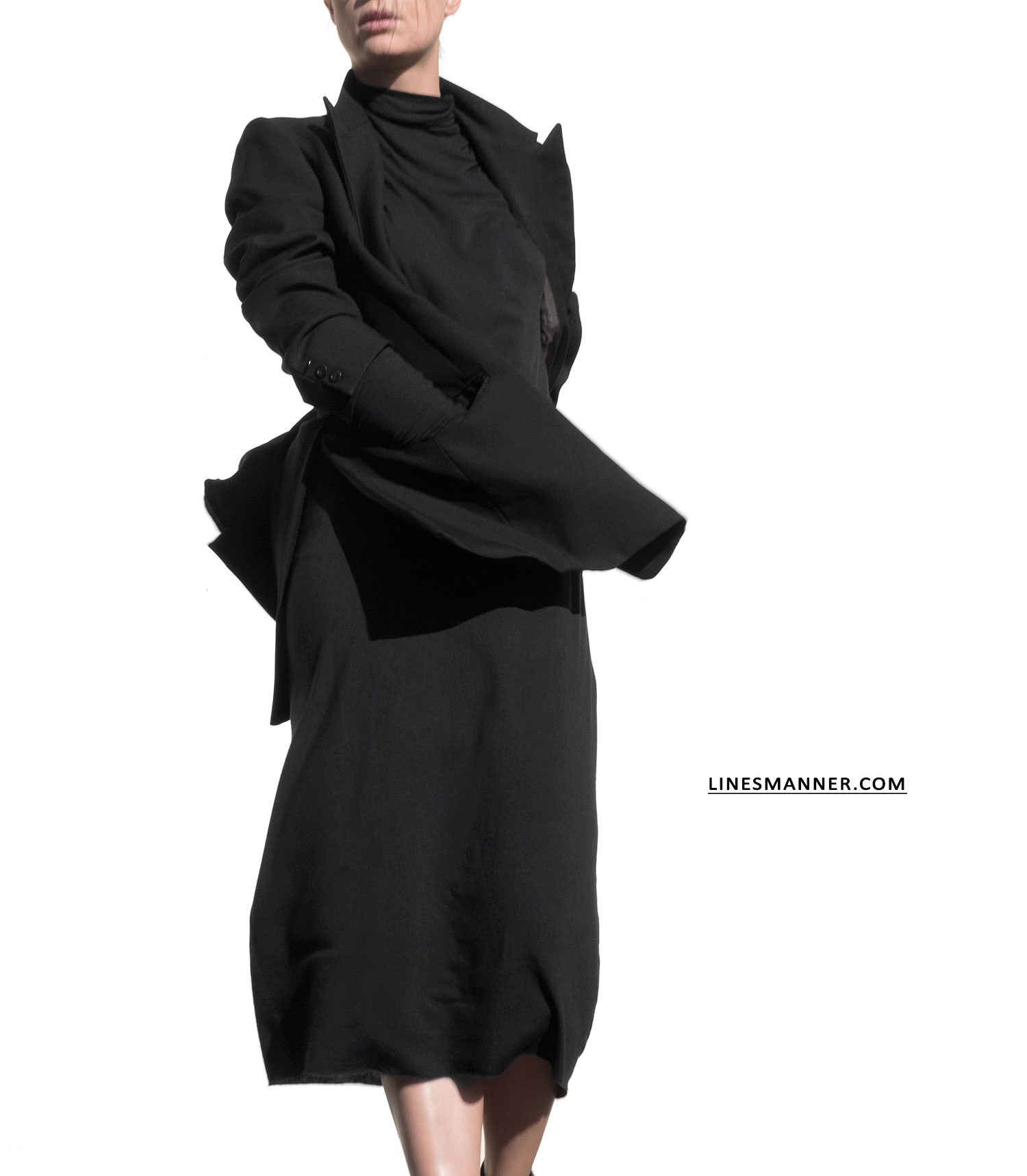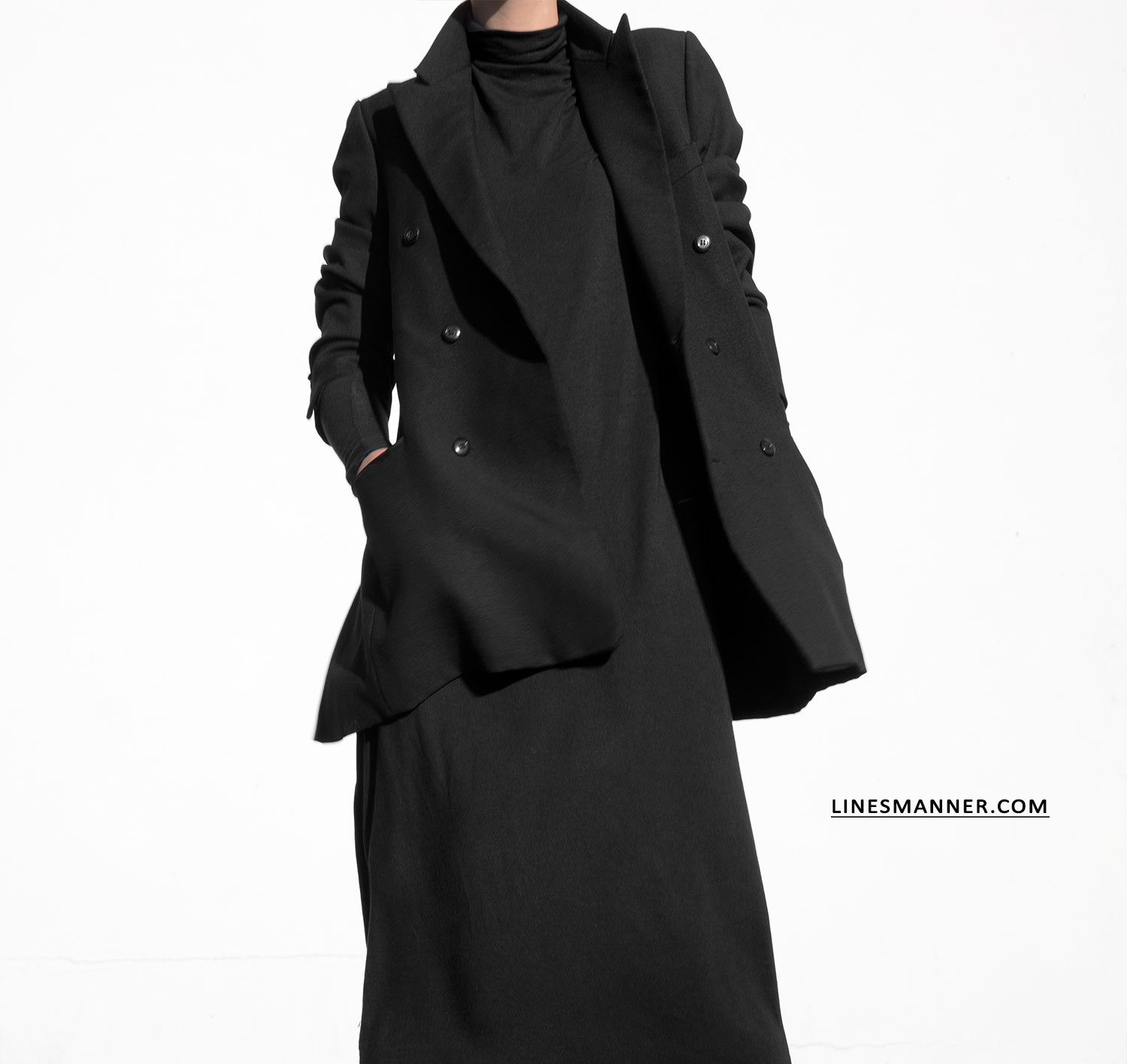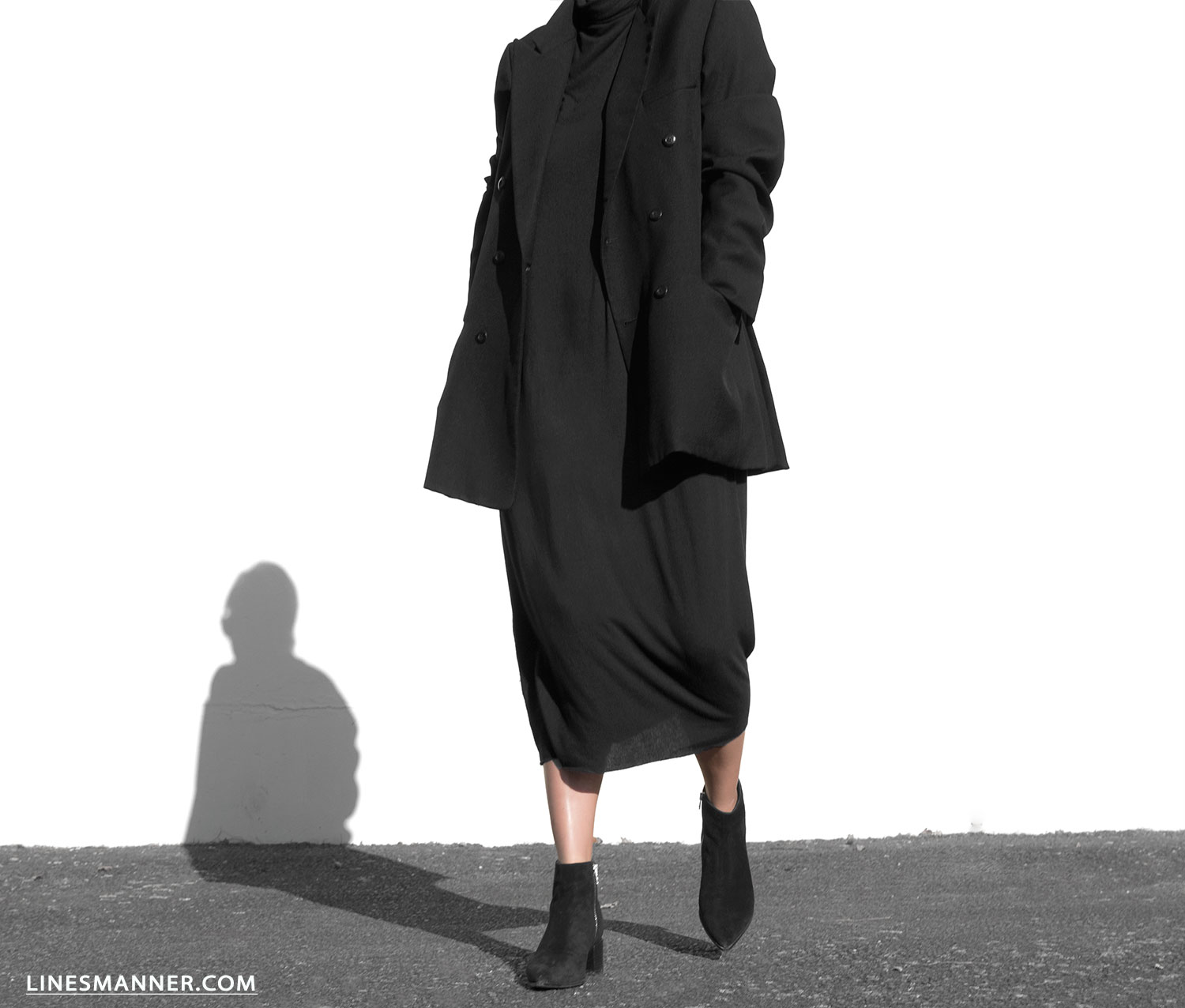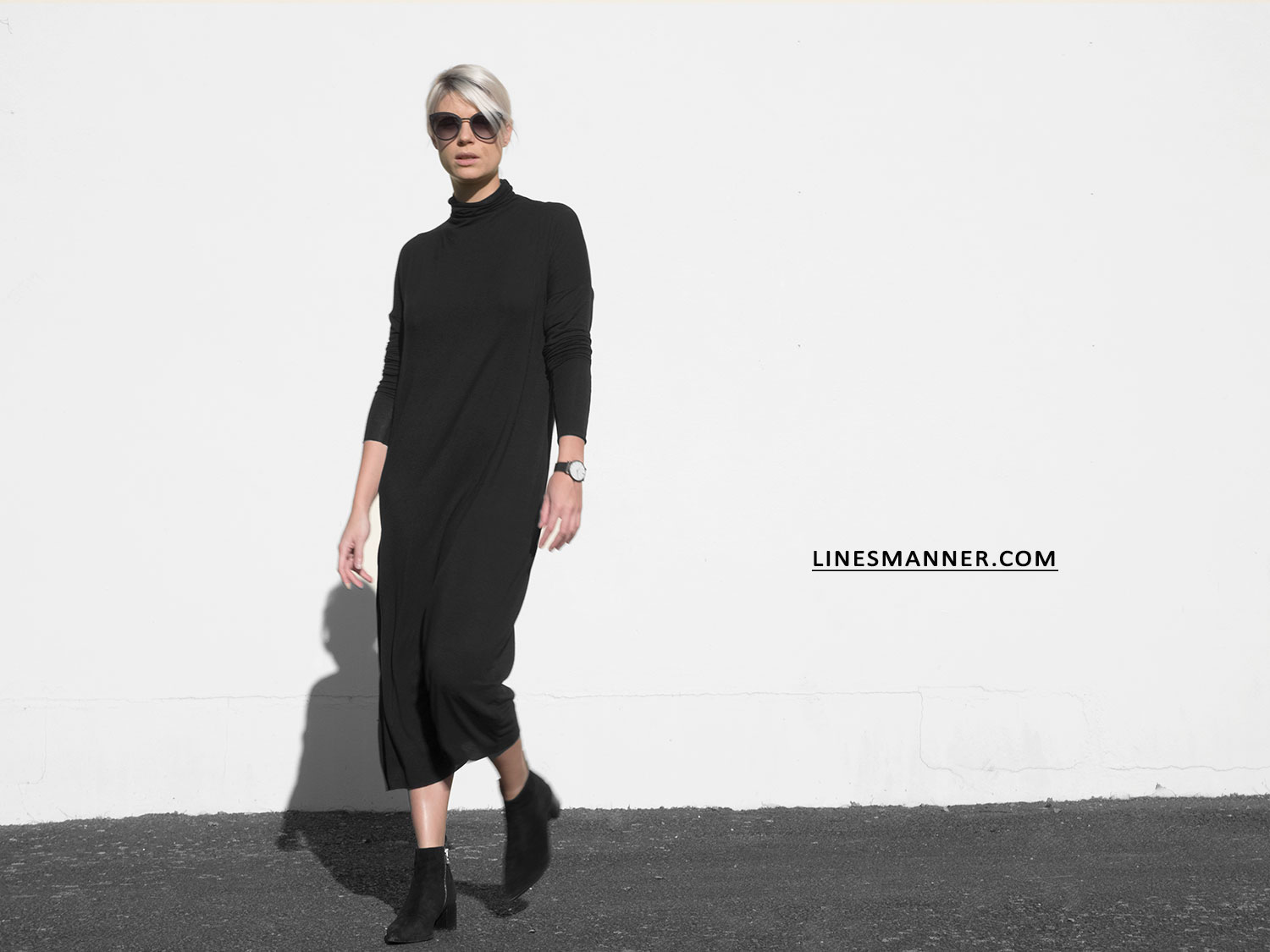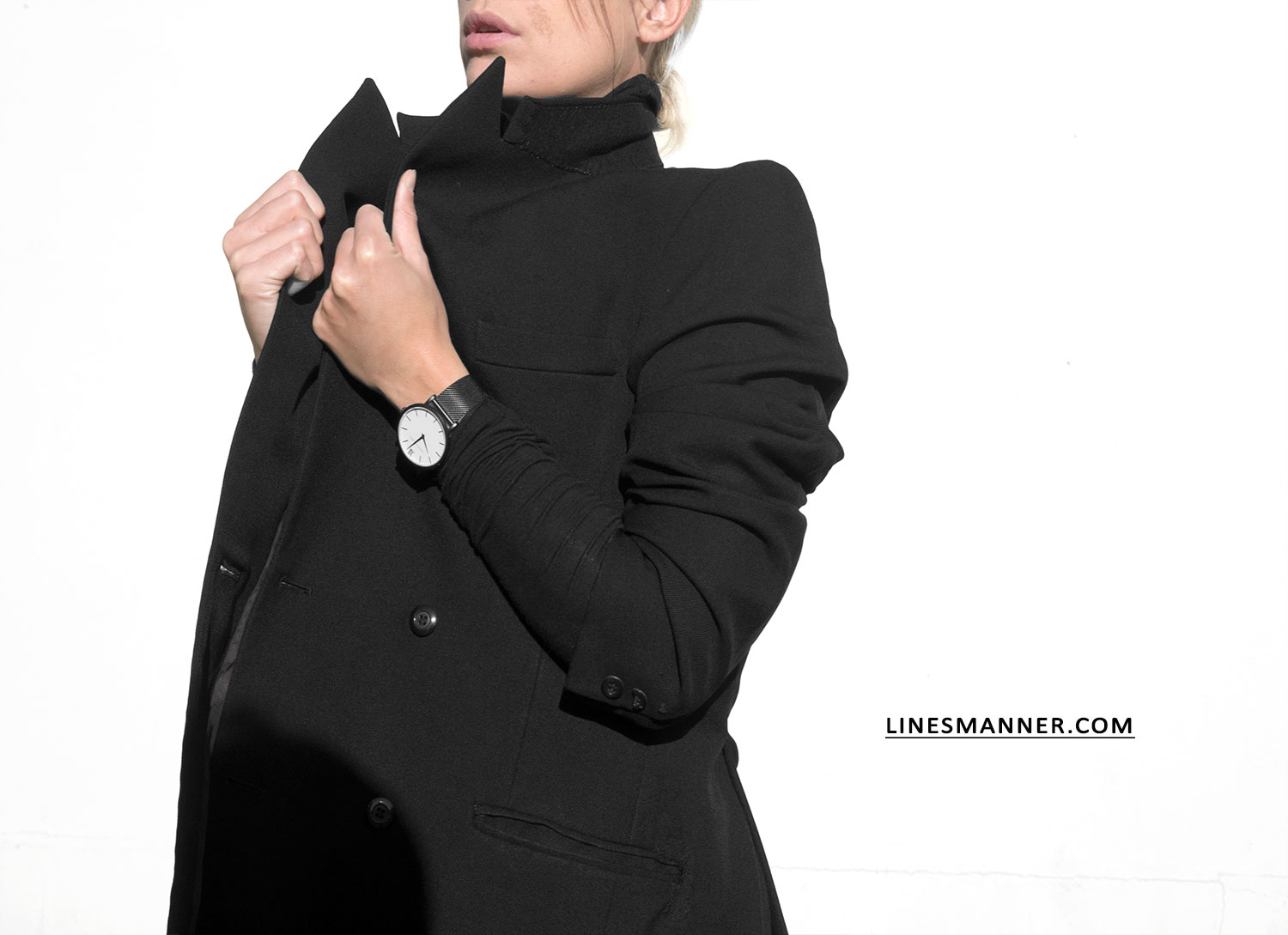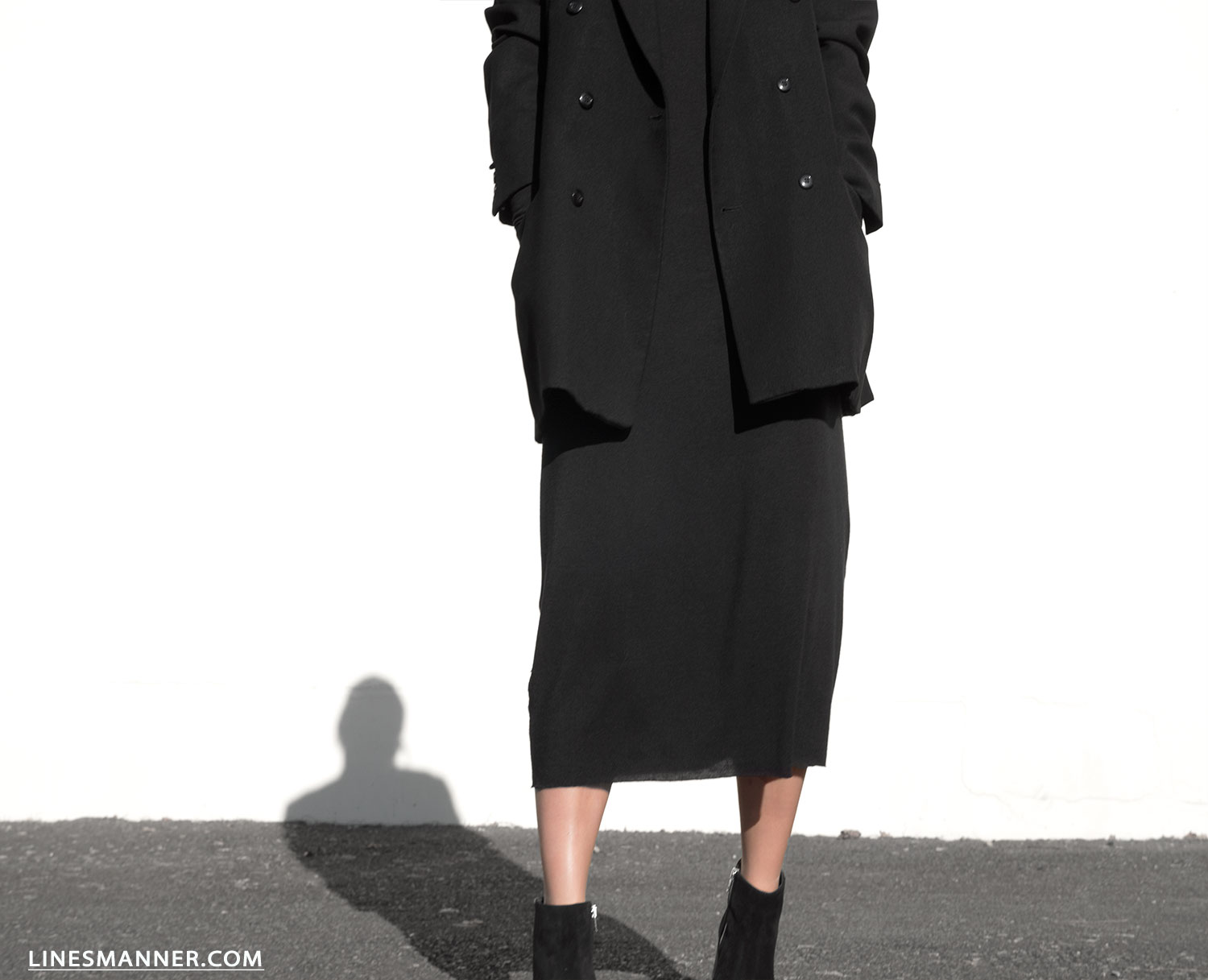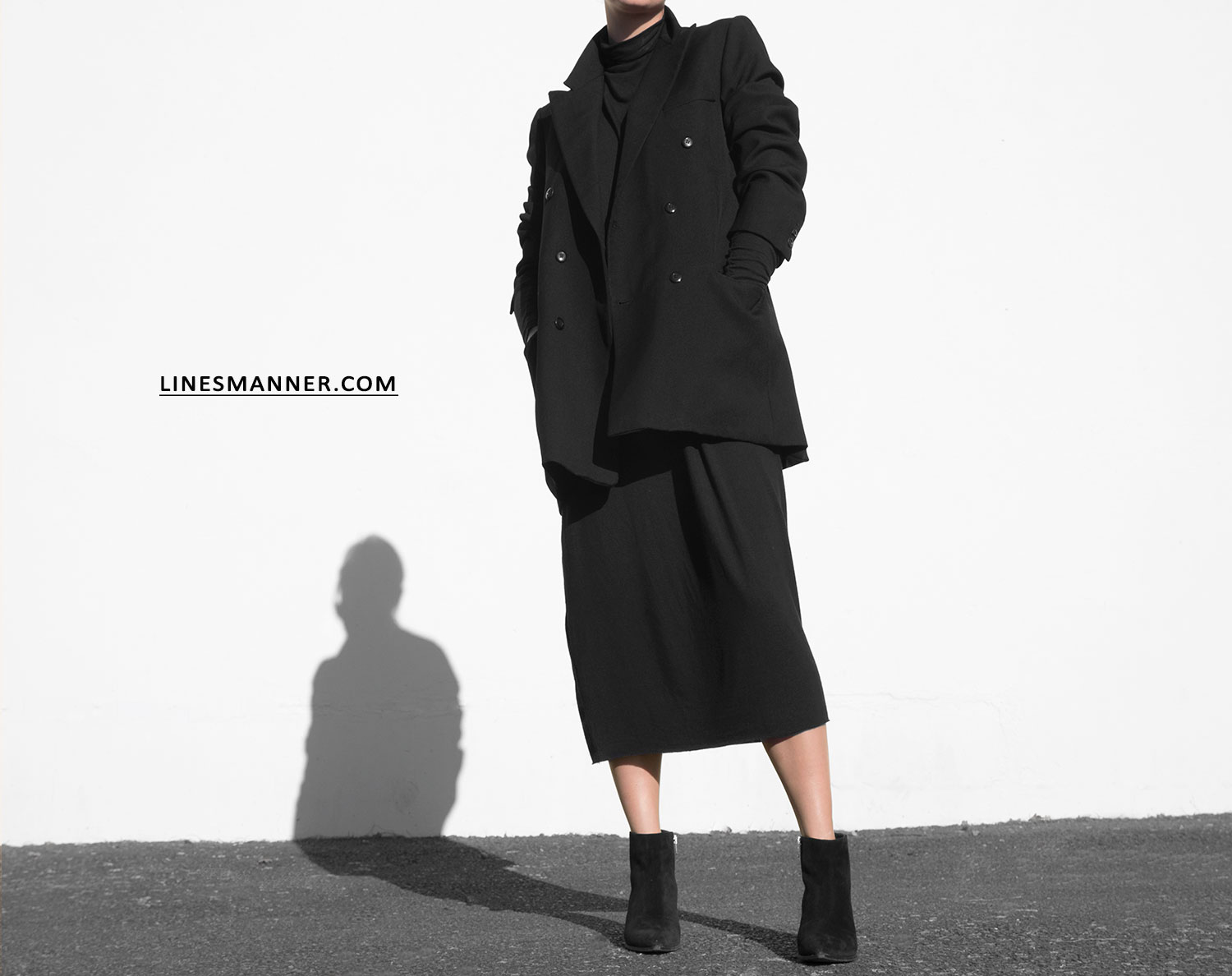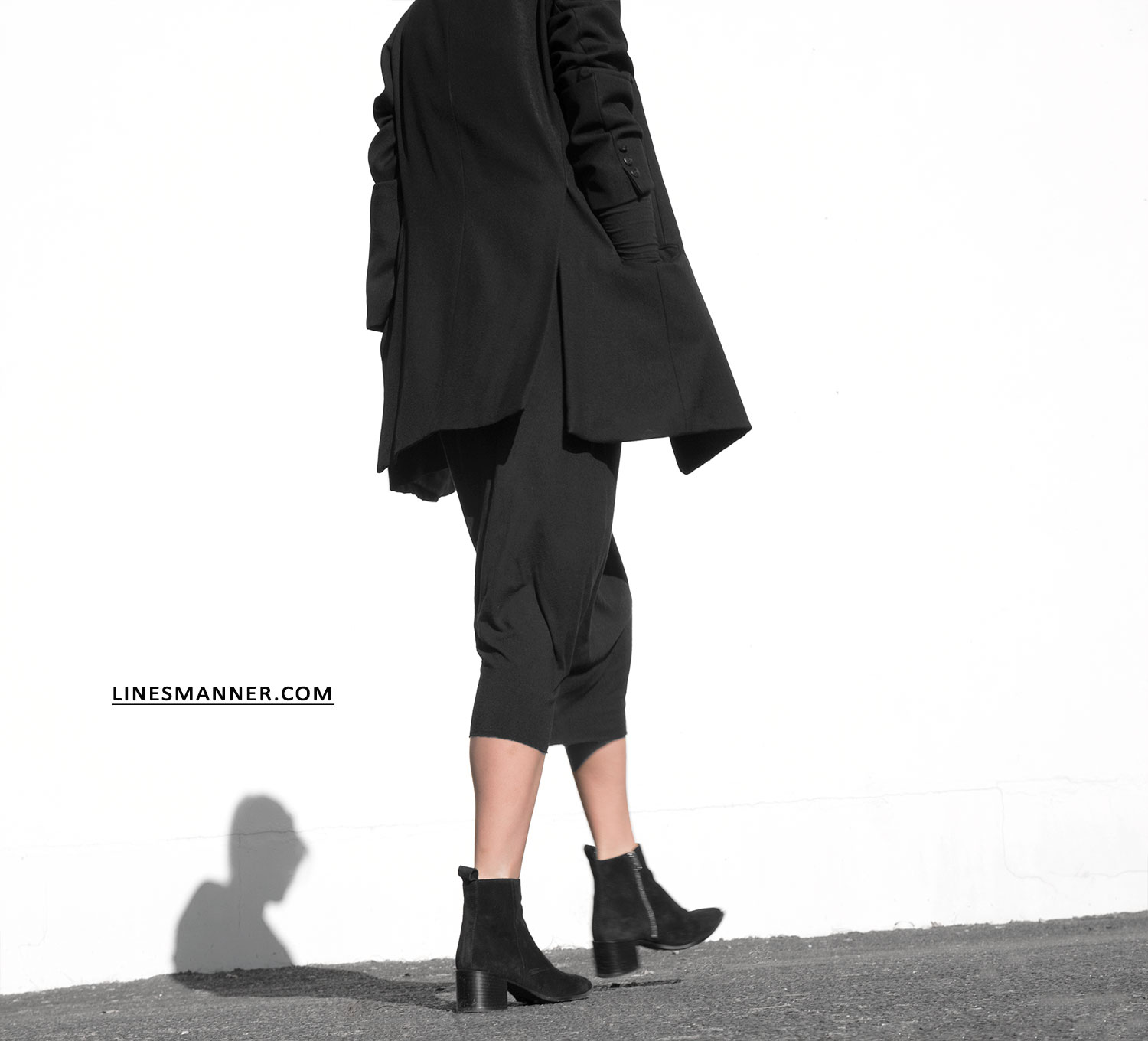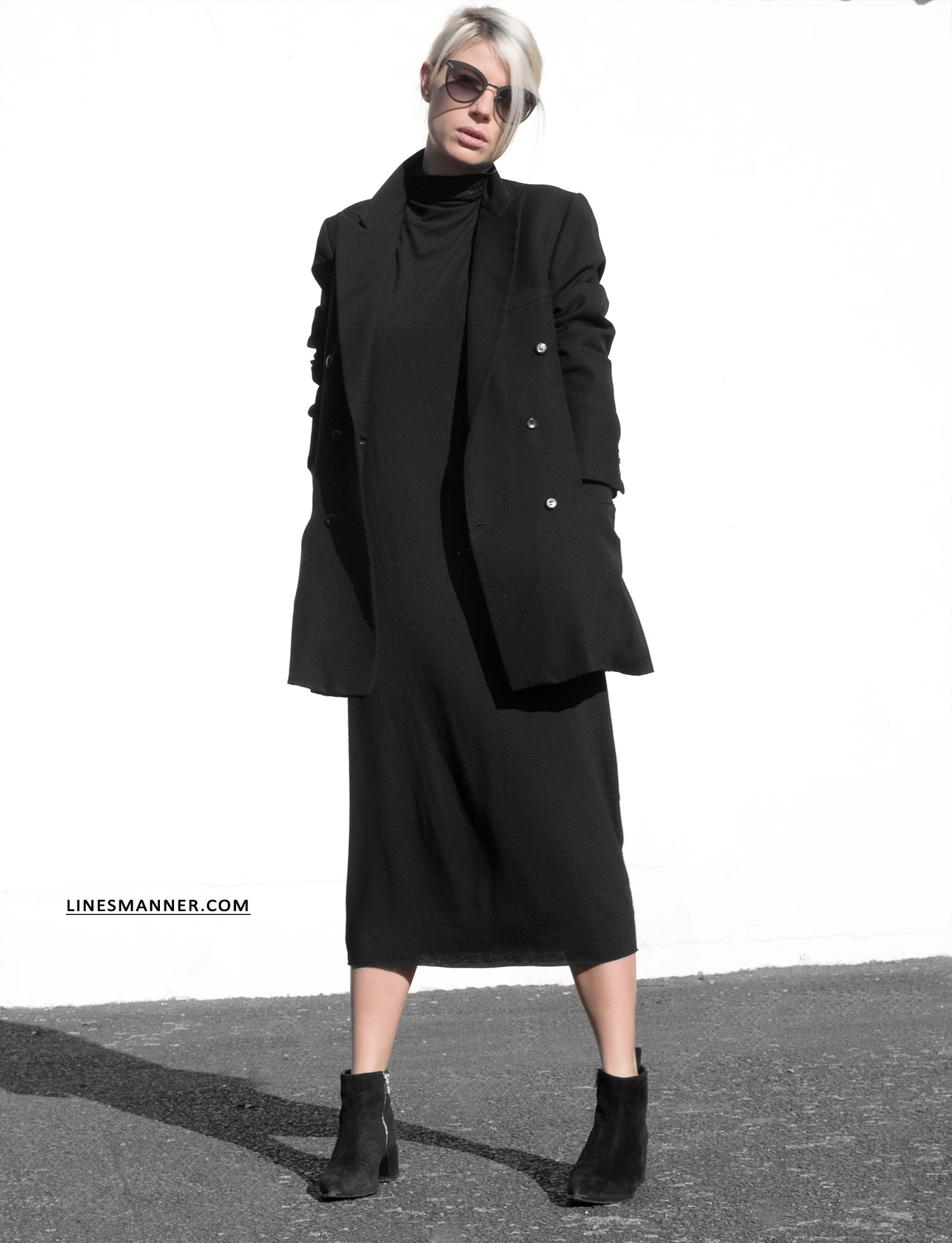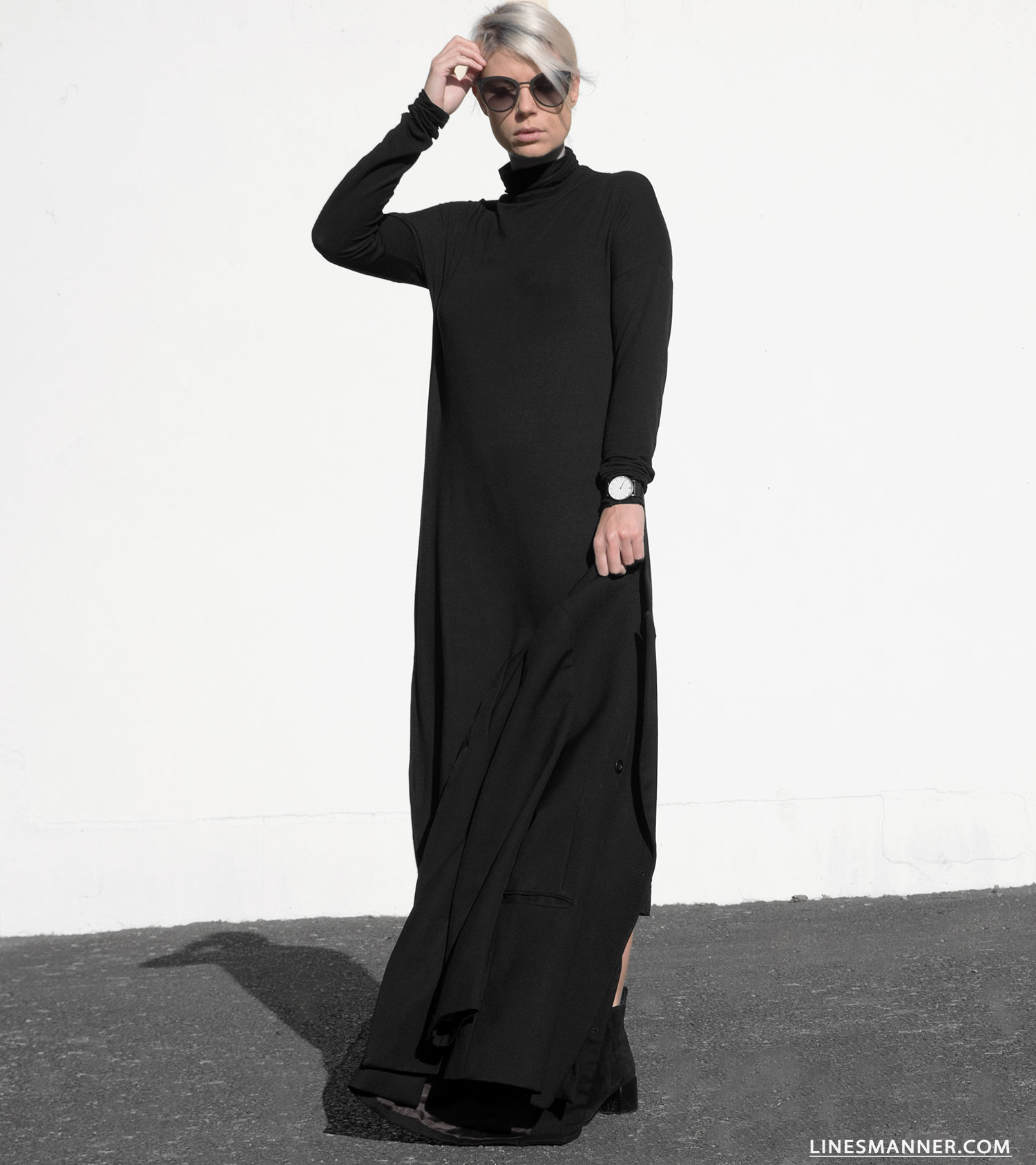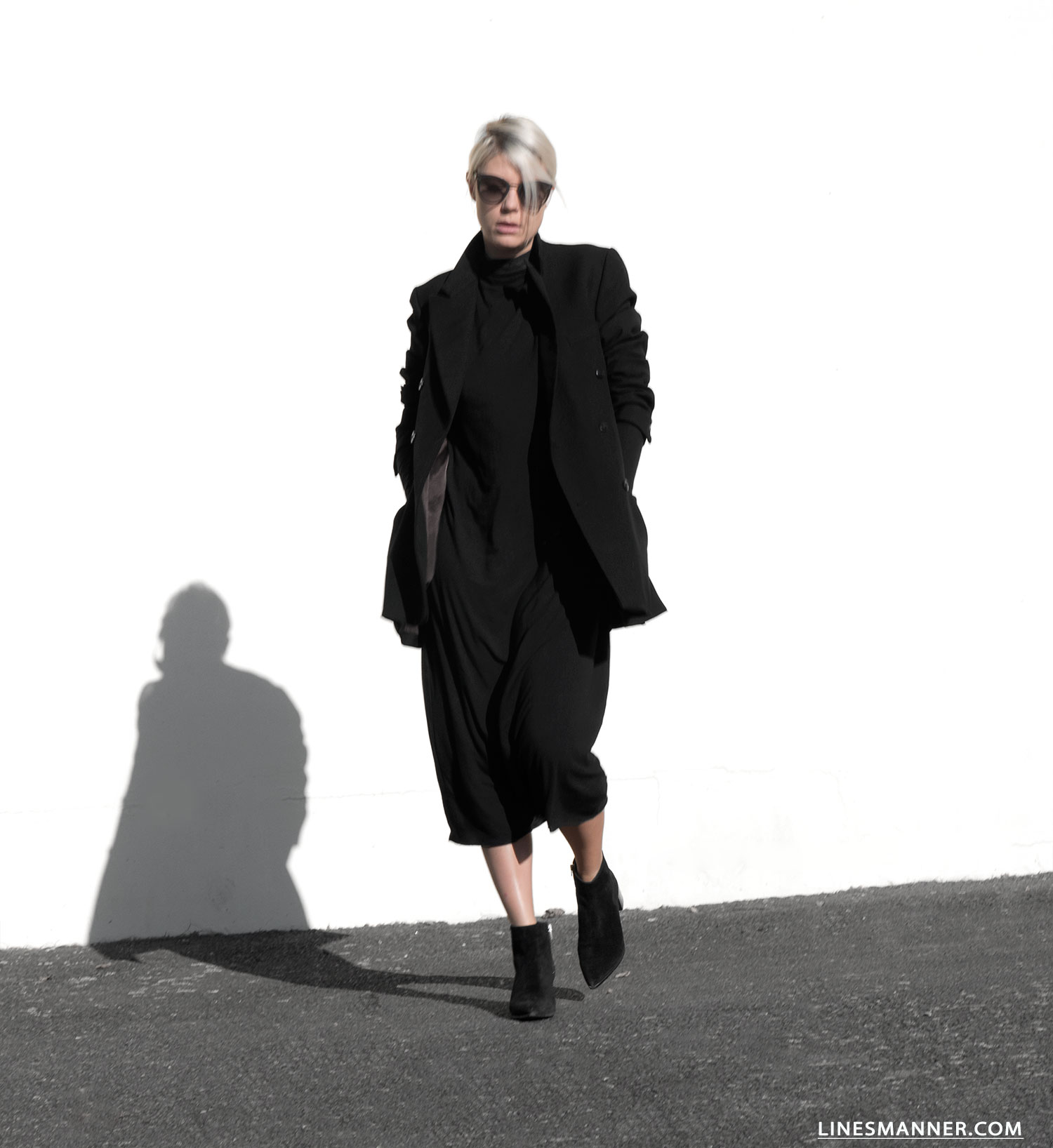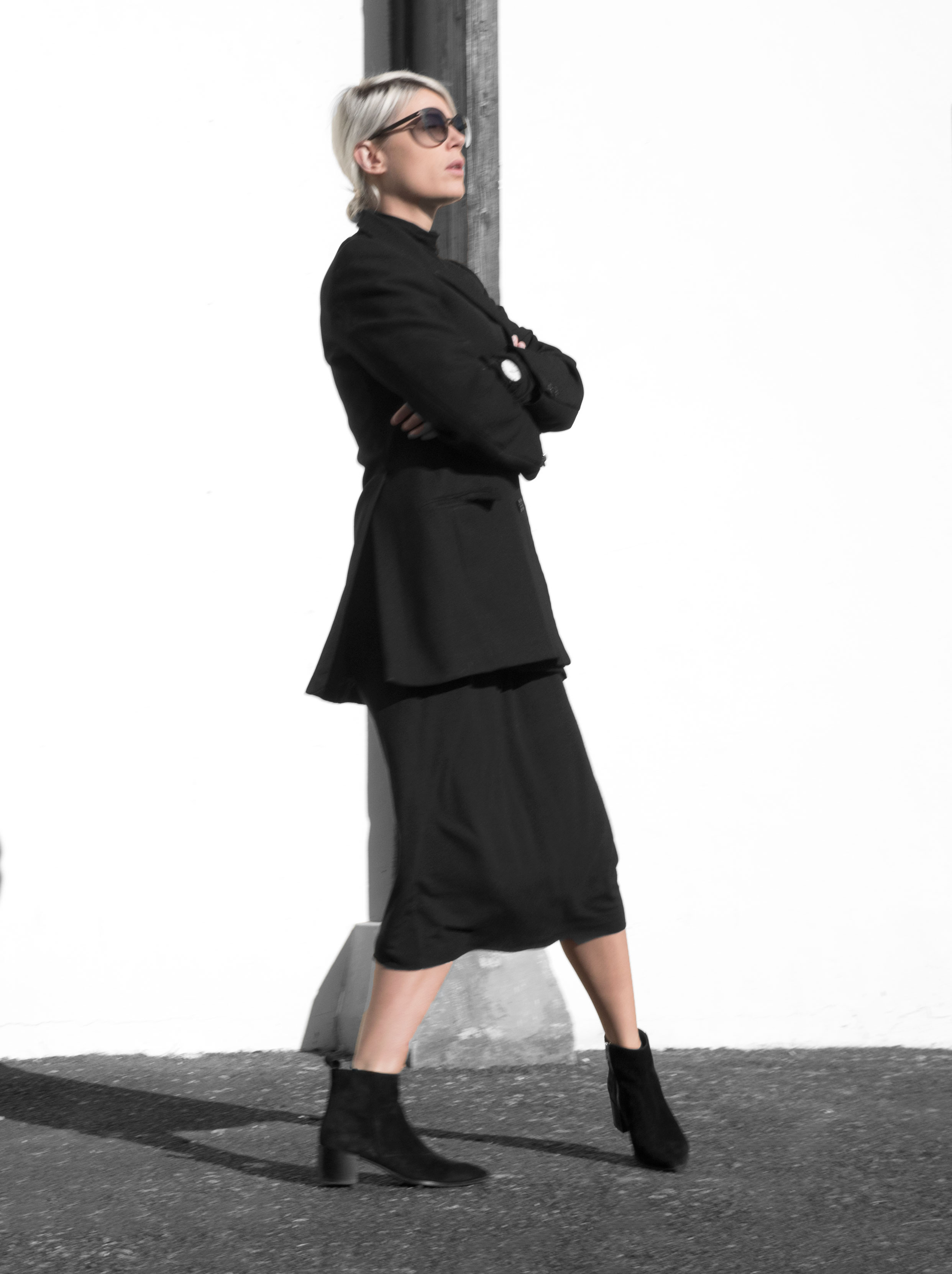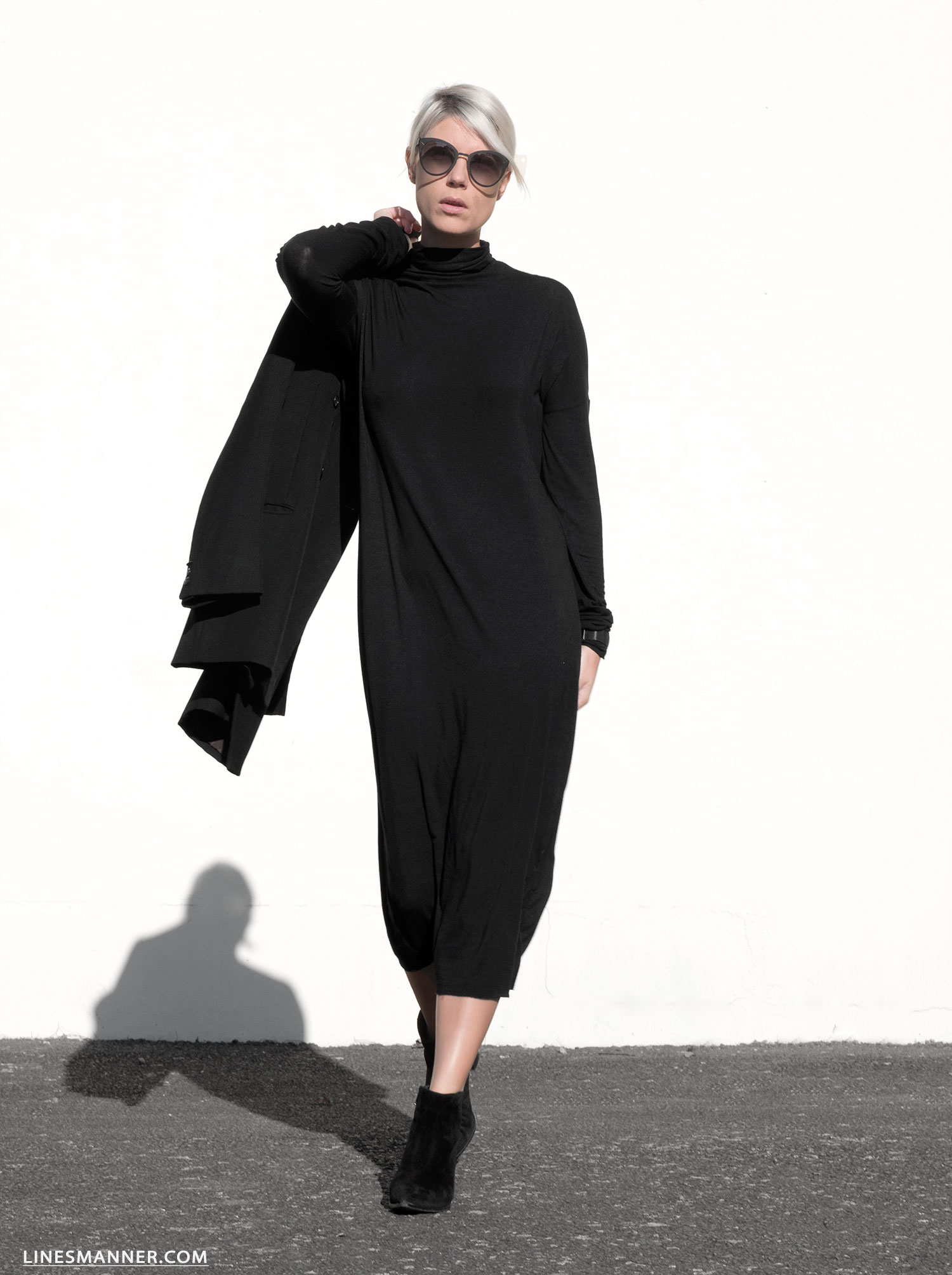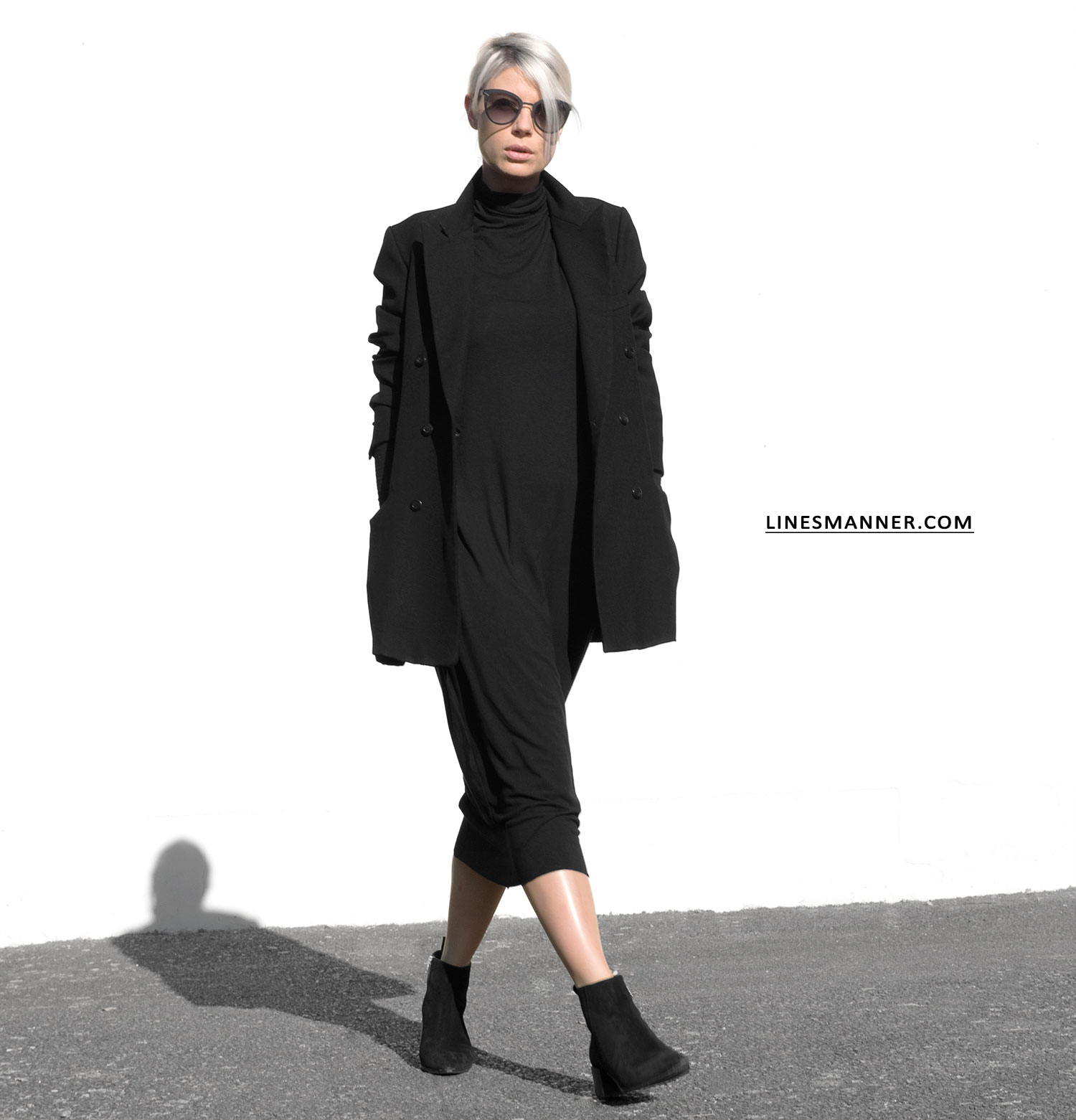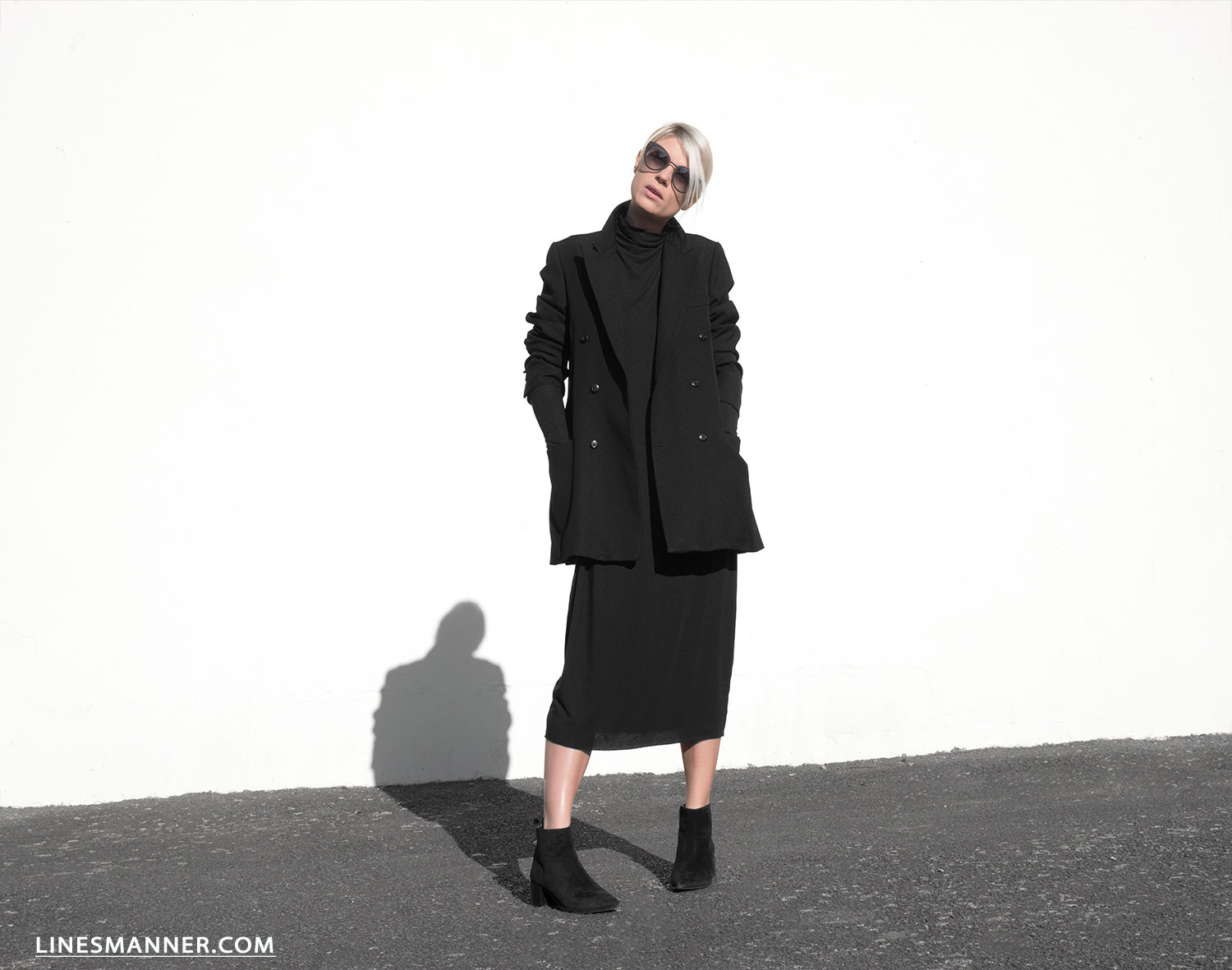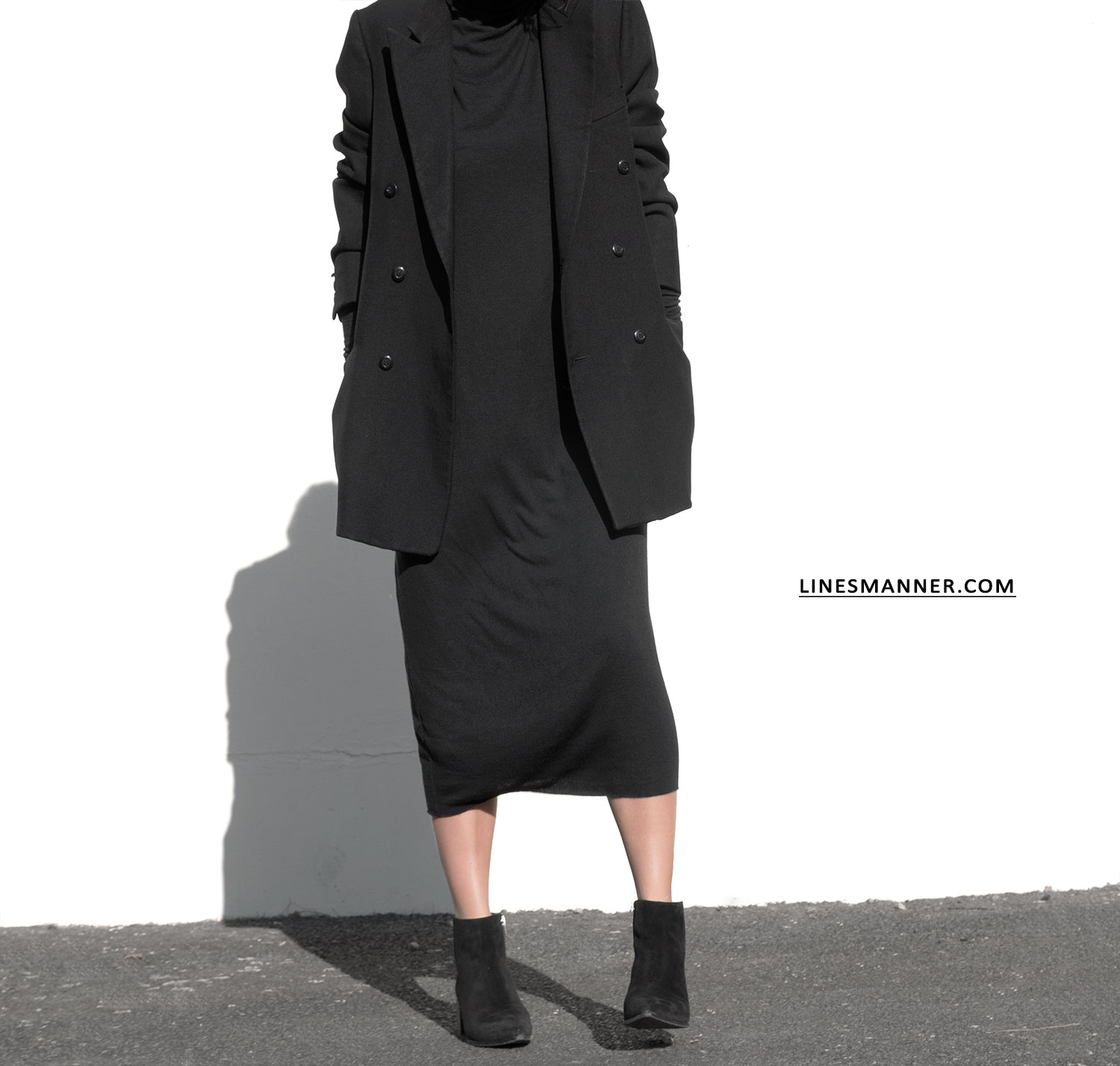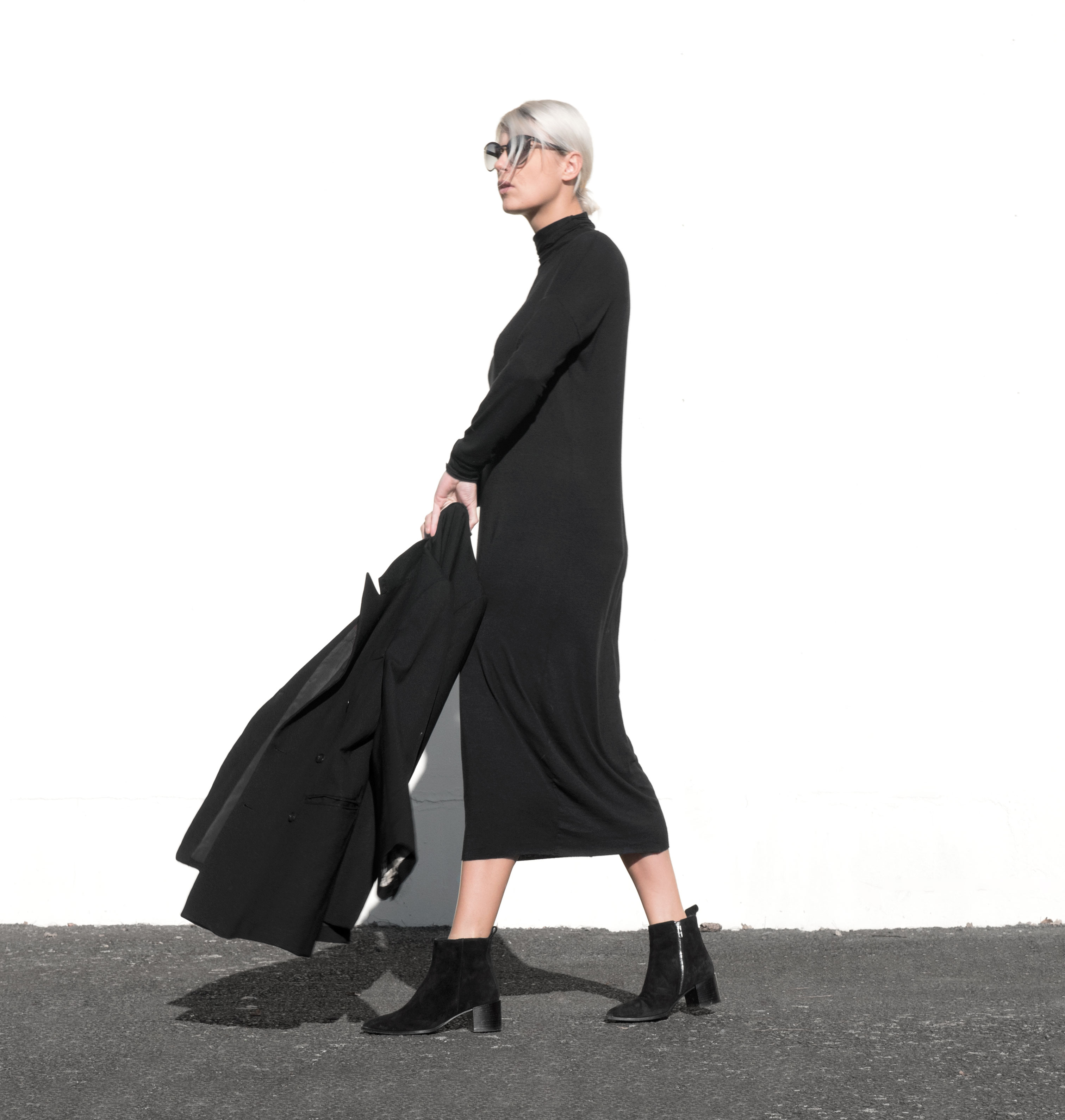 ---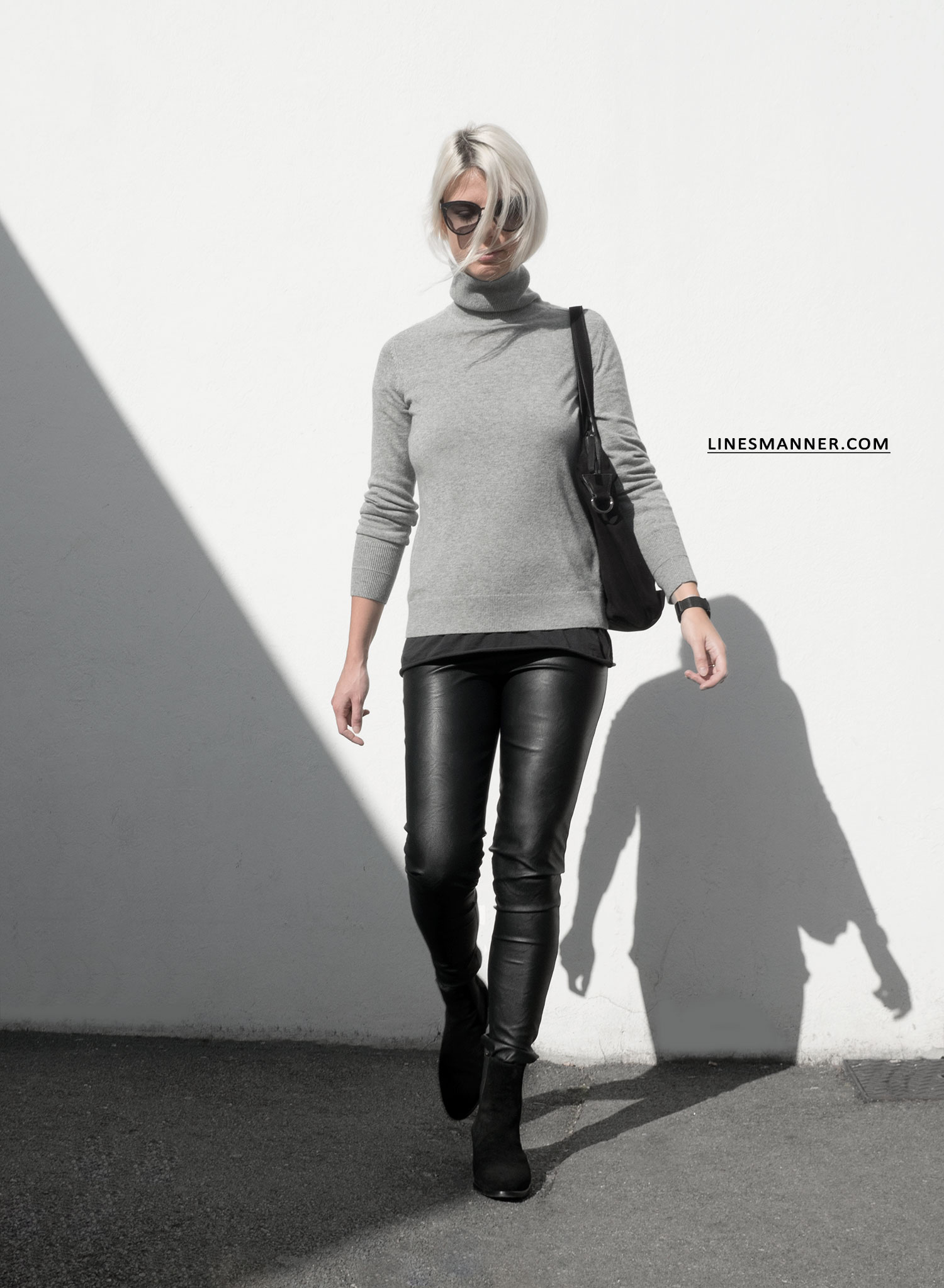 New season calls for new staples, new basics, and new trans-seasonal essentials. Chilly winds make it definitely time for a Cashmere Turtleneck Knit (and hair tuck).
Paired accordingly with eco leather pants, suede boots and bag for an edgy modern outlook which will uplift our usual monochromatic destination.
Everlane Cashmere Turtleneck Knit – Klaudyna Cerklewicz Eco Leather Pants via Showroom – Flattered Suede Boots – Status Anxiety Suede Bag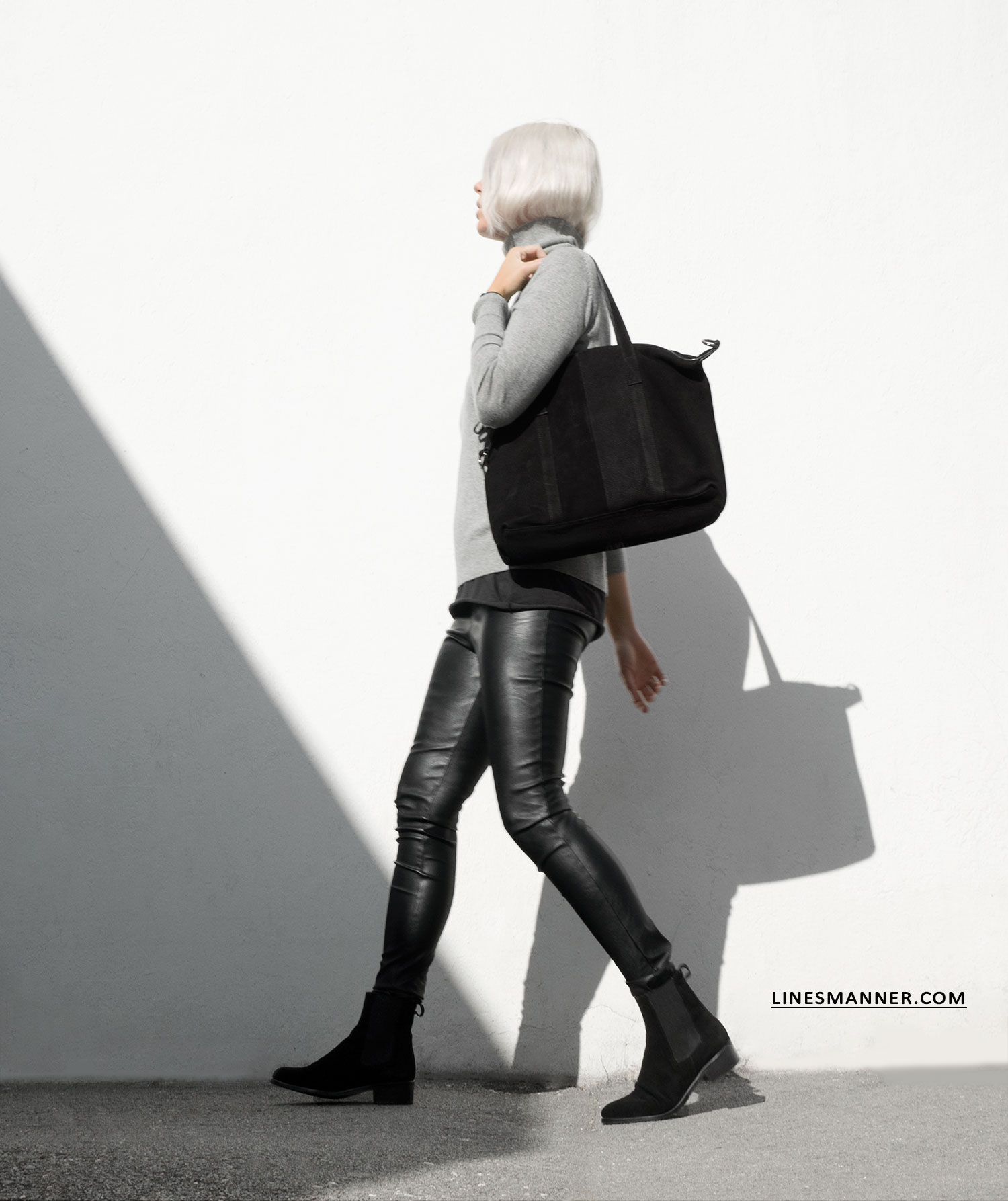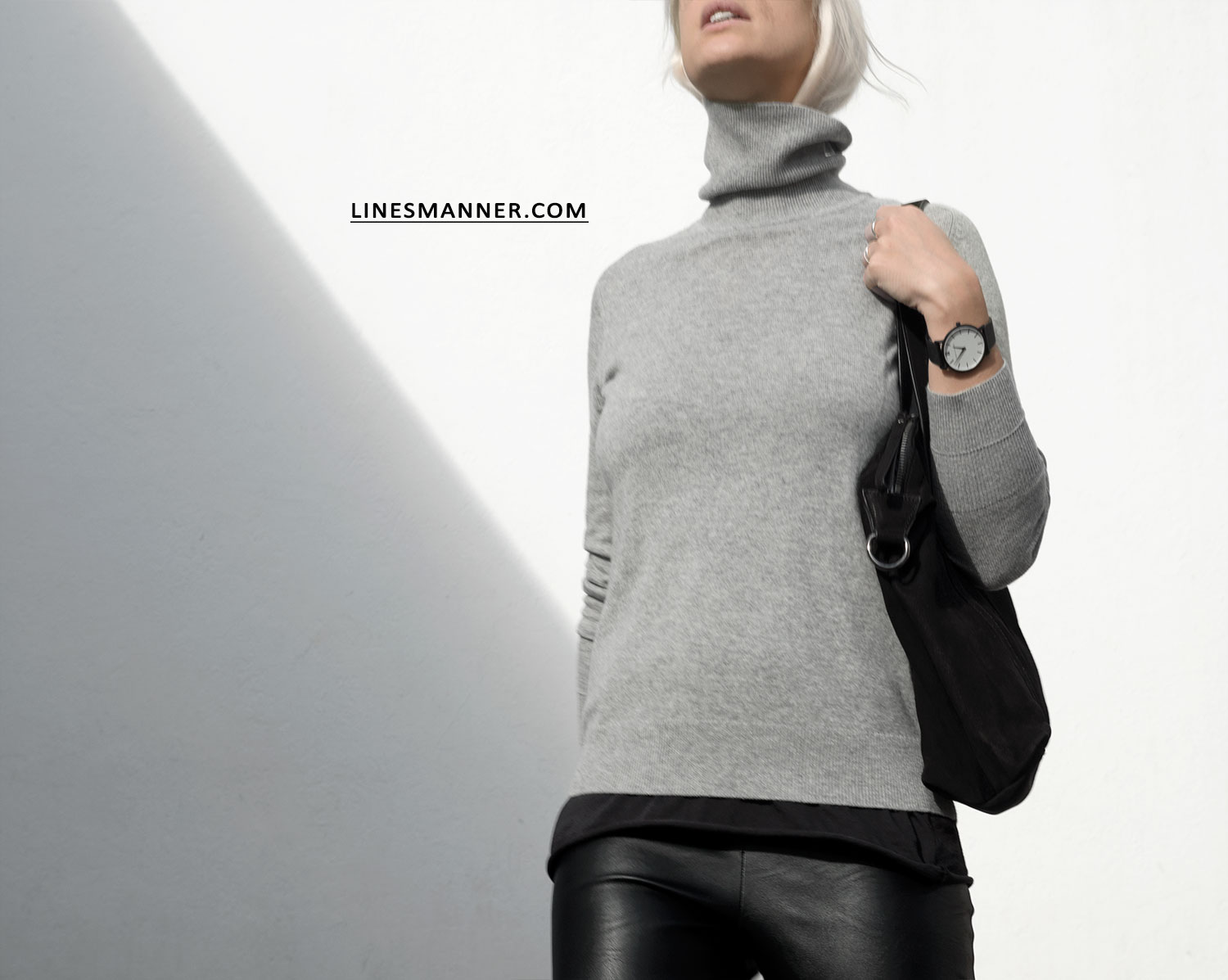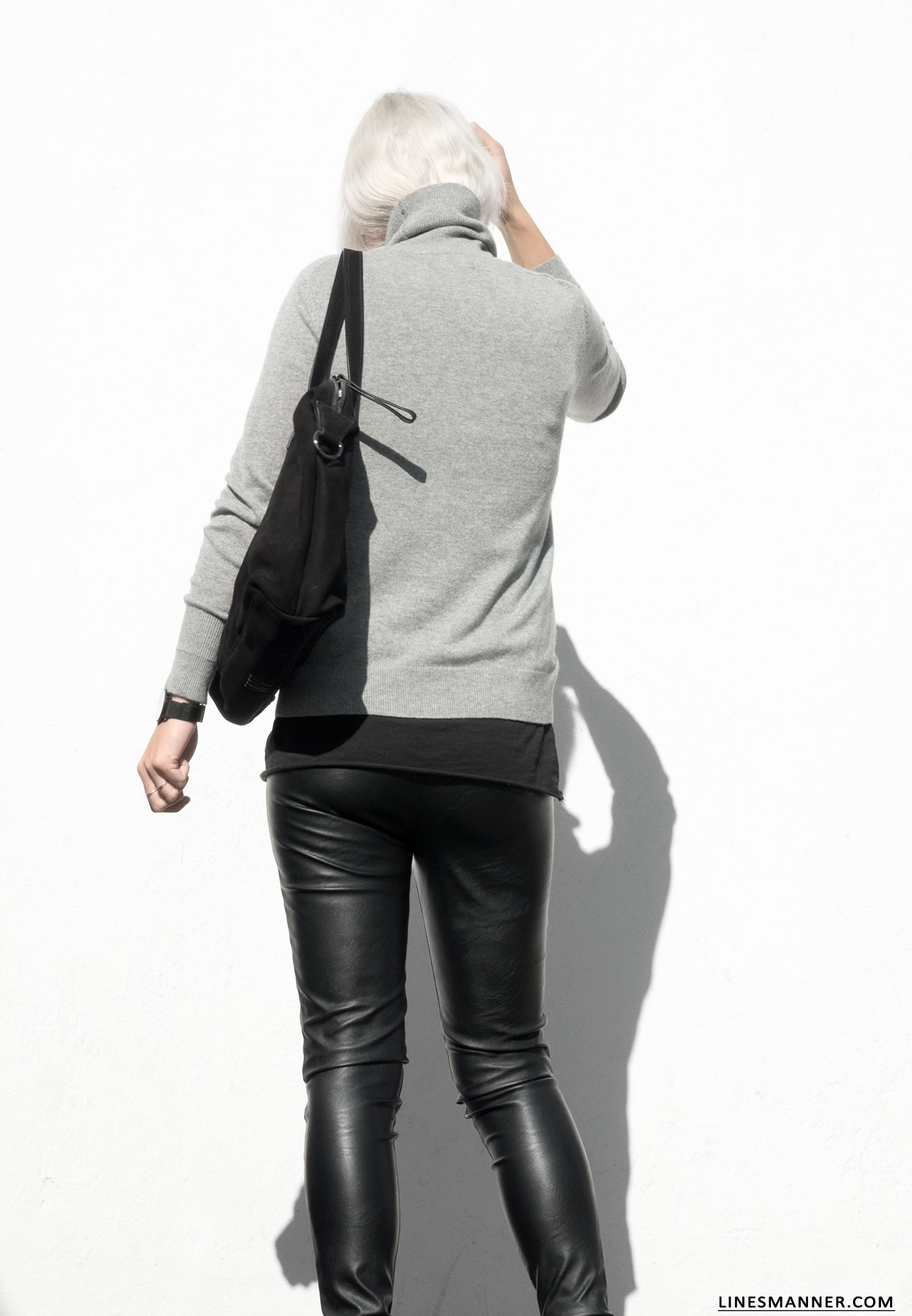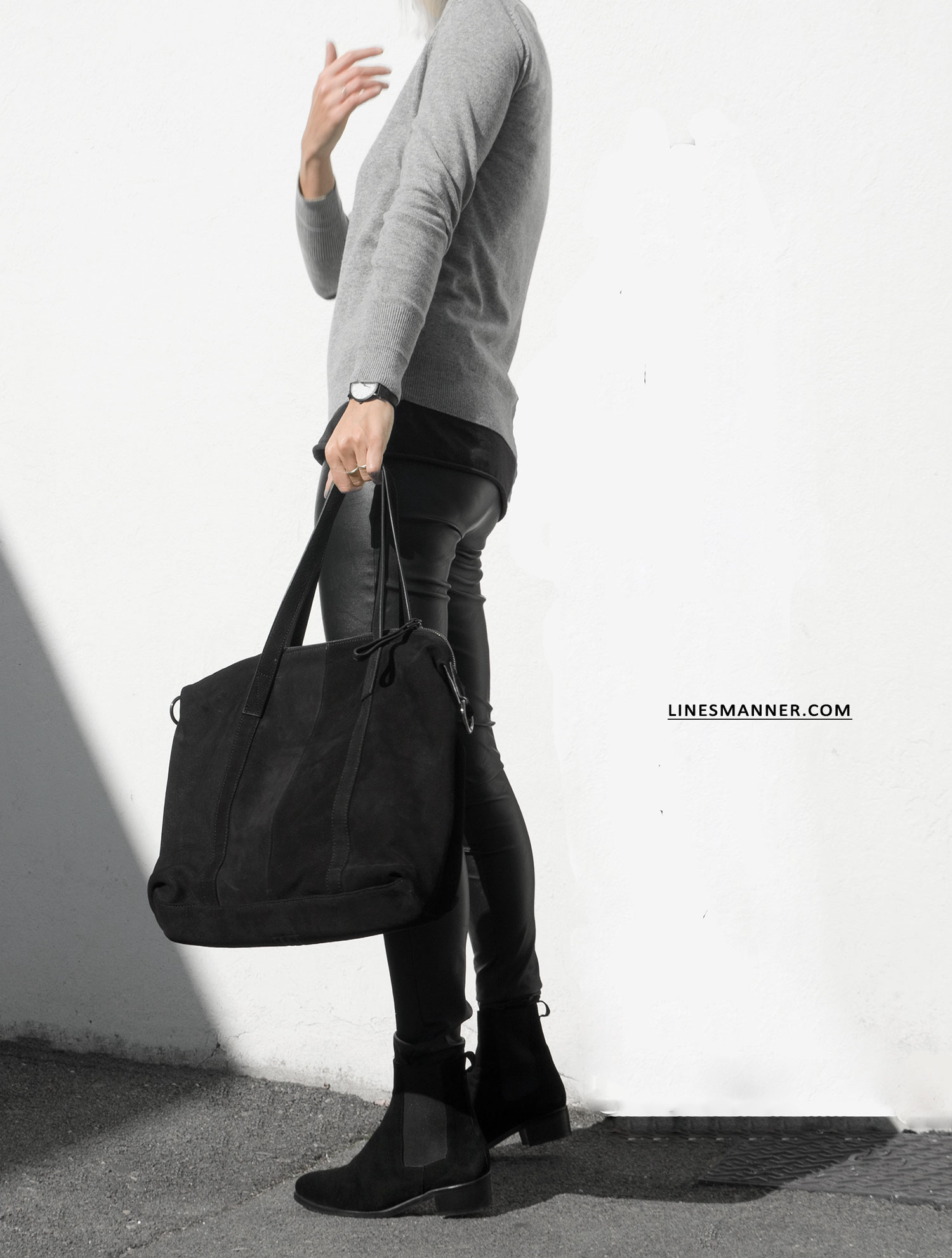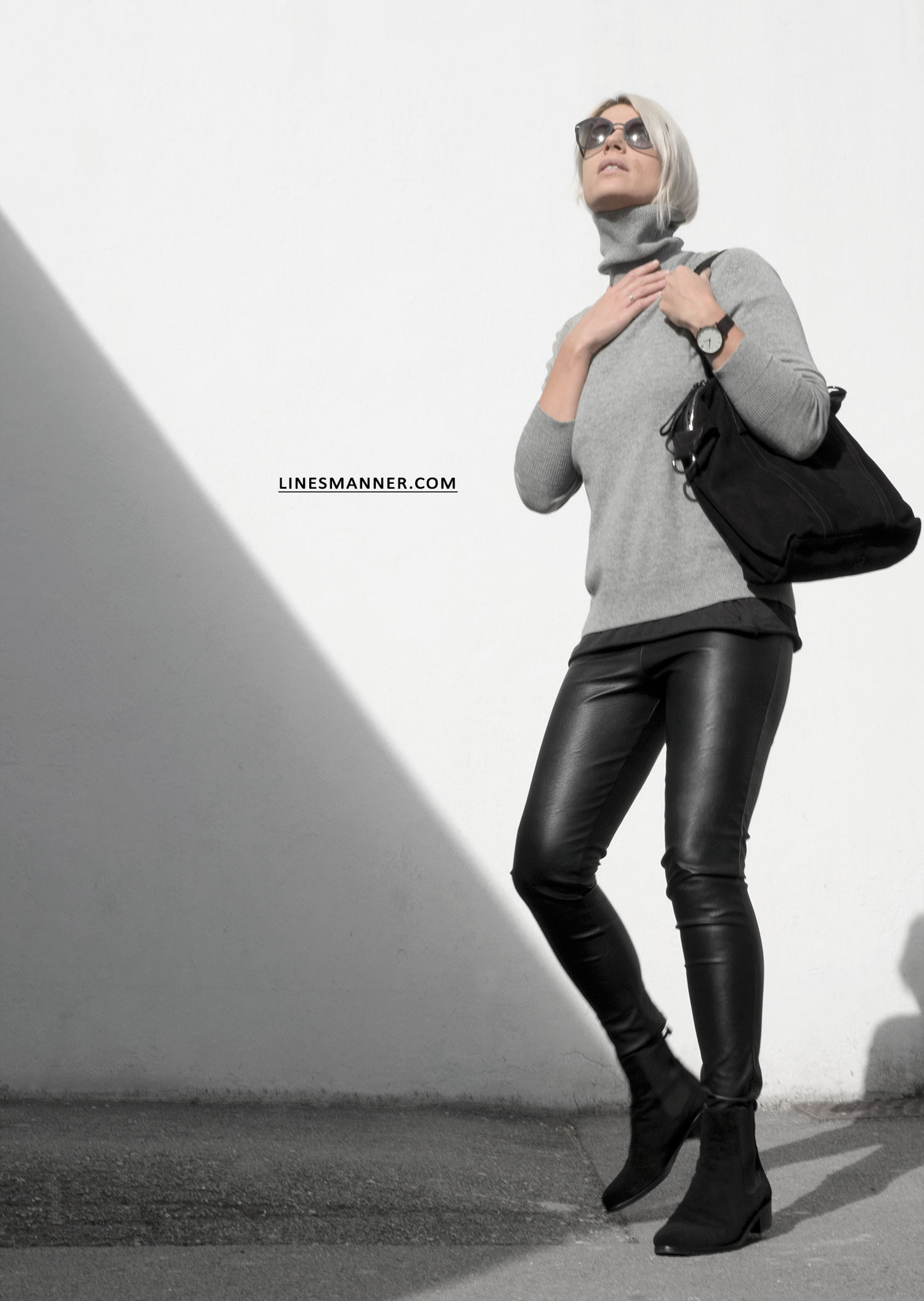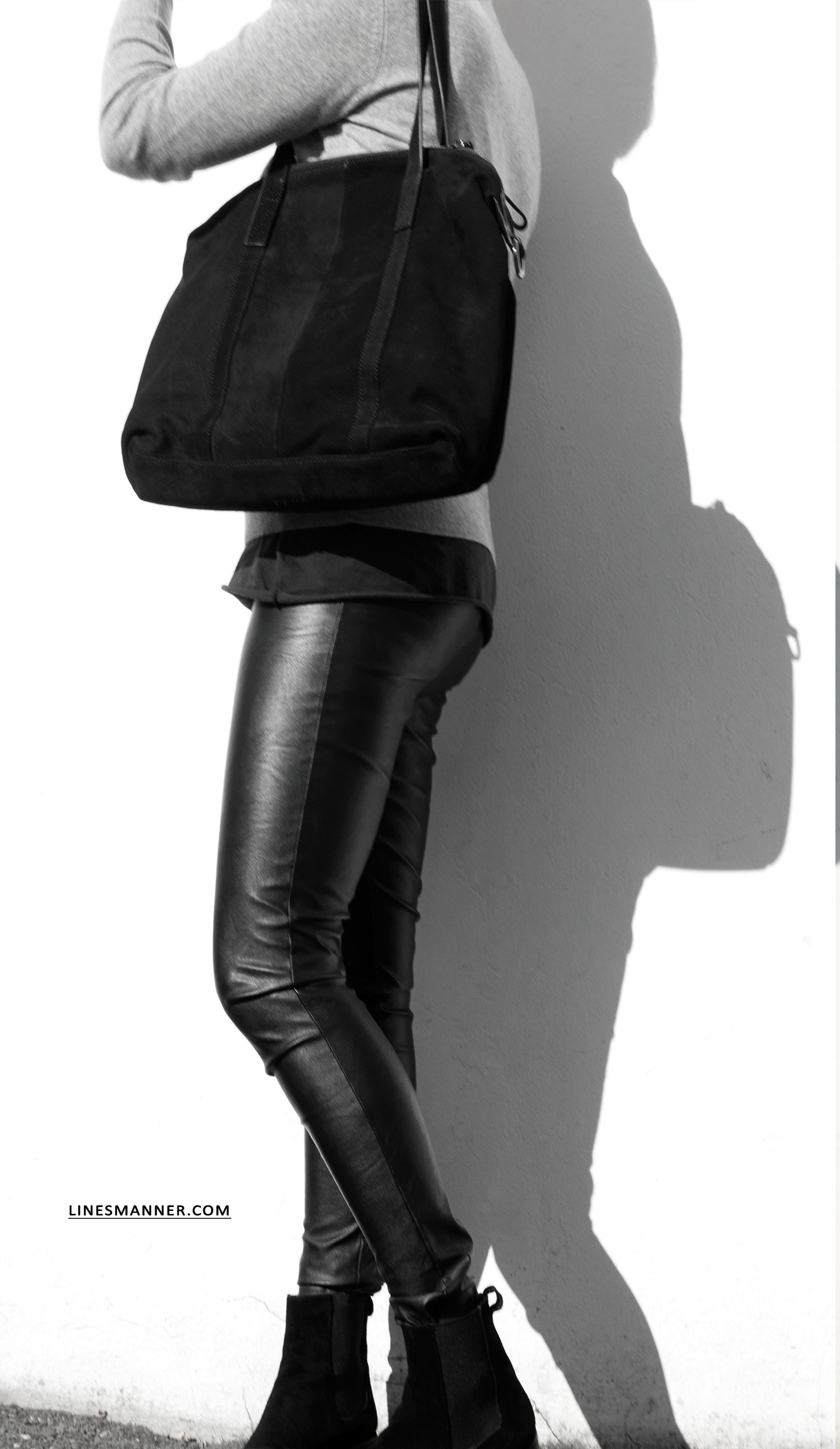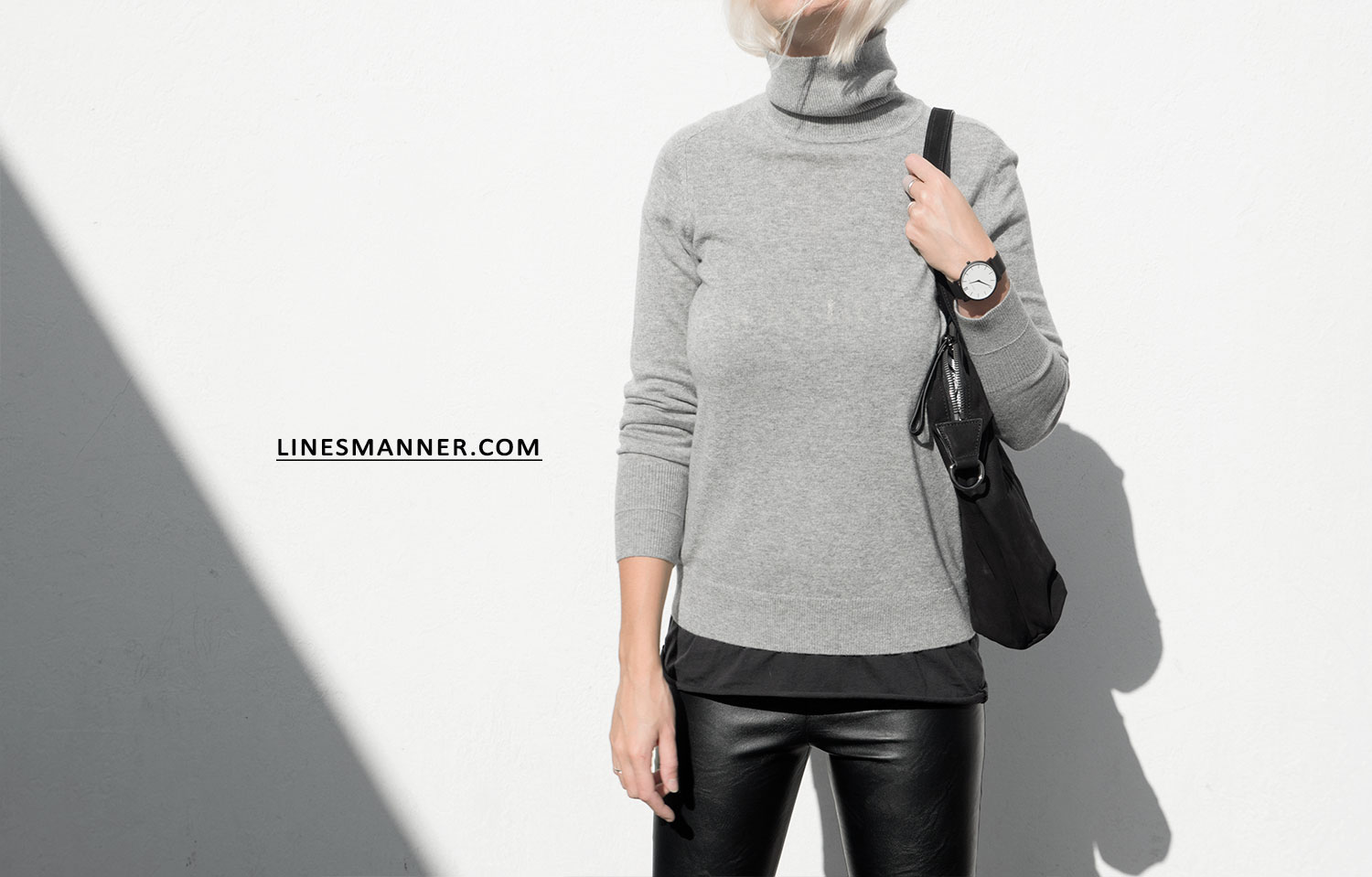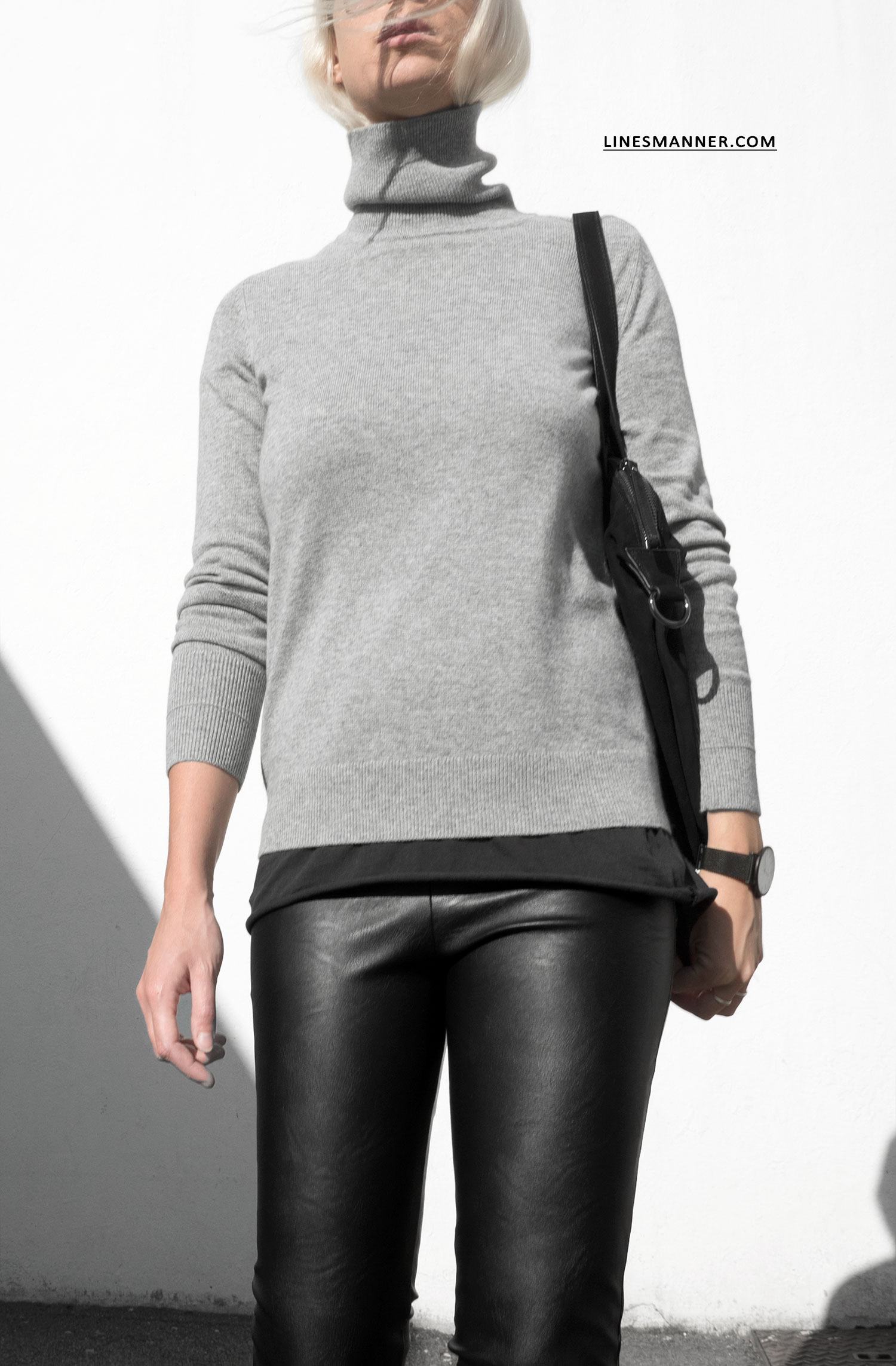 No Comments
POSTED IN:
cashmere
,
egdy
,
essential
,
everlane
,
knit
,
leather
,
modern
,
monochrome
,
outfit
,
suede
,
turtleneck
---

Keeping things light and fresh anchored by a statement piece such as the long-line maxi silk slip black dress — this particular one is adjustable at the waist. An everyday essential with a balance mechanism of comfort and elegance. (more…)
No Comments
POSTED IN:
black
,
edgy
,
effortless
,
essentials
,
fresh
,
Minimalism
,
modern
,
monochrome
,
silk dress
,
simplicity
,
sleek
,
Summer
,
timeless
,
Versatile
---