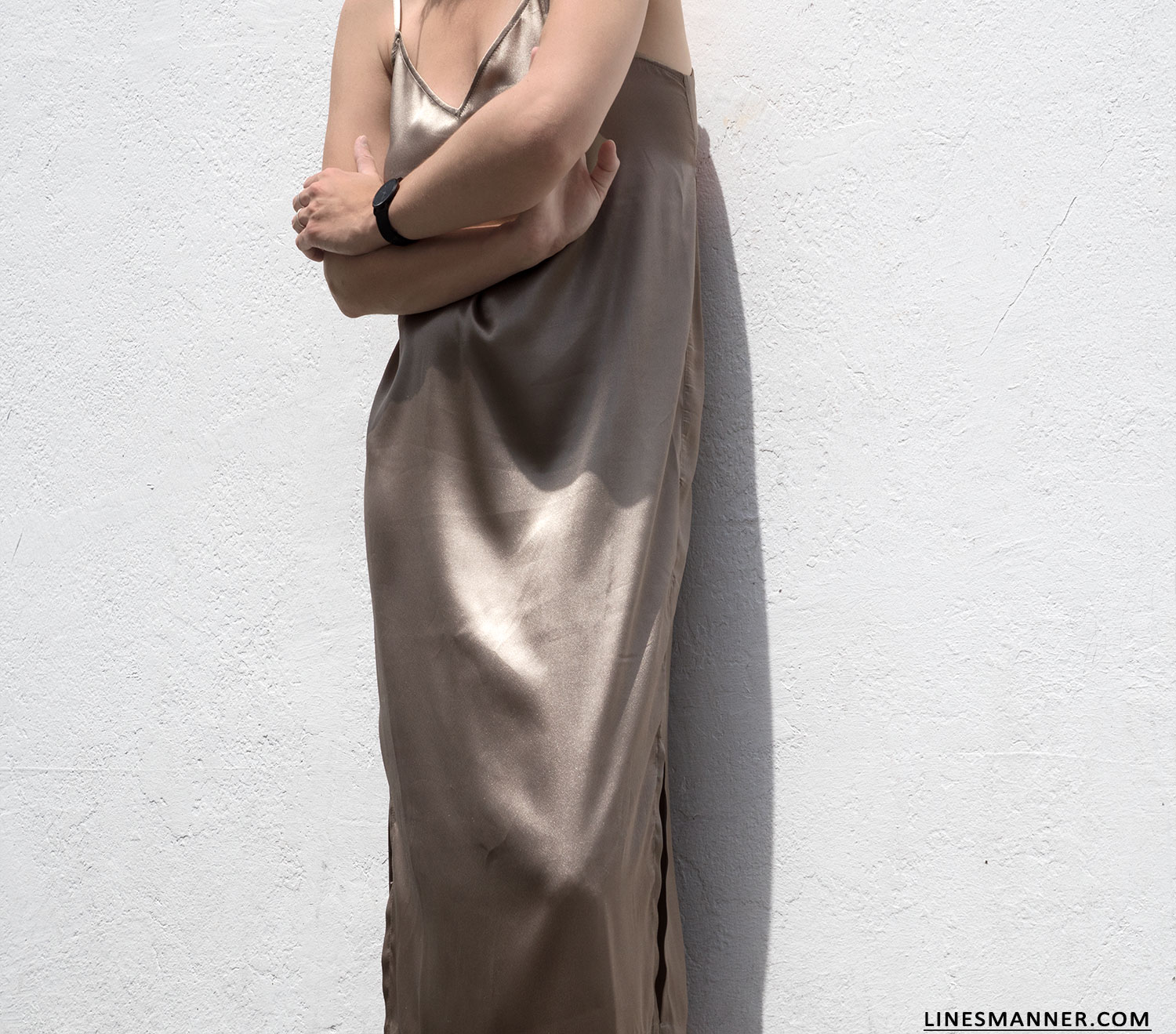 Slipping into the enticing satin reflections of a slip dress: the easiest way to feel comfortable yet feminine this summer.
Neutrals bring brightness to our usual wardrobe palette and remain timelessly elegant, fitting for any occasion.
This minimal effortless Taupe/Champagne essential adds a perfect note of affordable luxury.
Neonrose Dress – Cluse La Bohème Mesh Full Black Timepiece
Champagne is a luxury element well chosen to celebrate this month's special achievement: LM passed the 30K Followers mark on Instagram. I would like to thank everyone who has crossed my path, all of my valuable and loyal partners, and you, my readers, whether you have been with me since the creation of Lines/Manner or if you just happen be passing by today. Thank you for helping LM become what it is today and for now giving a new momentum to this adventure: Meeting and working with talented designers and brands, never enduring routineness, having the pleasure and chance to be my own boss as a digital influencer and private stylist. I am delighted to see the incredible progress LM has made these past two years, which is due to a hint of luck and lots (lots!) of work. Even though the new Instagram algorithm (the incredible platform that helps me reach so many enthusiasts worldwide) which paradoxically and unfortunately has been negatively impacting the visibility of small enterprises such as mine since in 2016 it became a payed service to have your photographs thoroughly distributed to your followers and other interested users.  LM is not yet ready to pay Instagram for visibility which it has worked to keep authentic and organic till this very day.
I remain so grateful for this opportunity to inspire so many of you on a daily basis and will pursue this journey as long as you are here with me. Once again, thank you for being part of the Lines/Manner experience, for illuminating my days, and for always encouraging me to go further.
To be continued..
With Love.