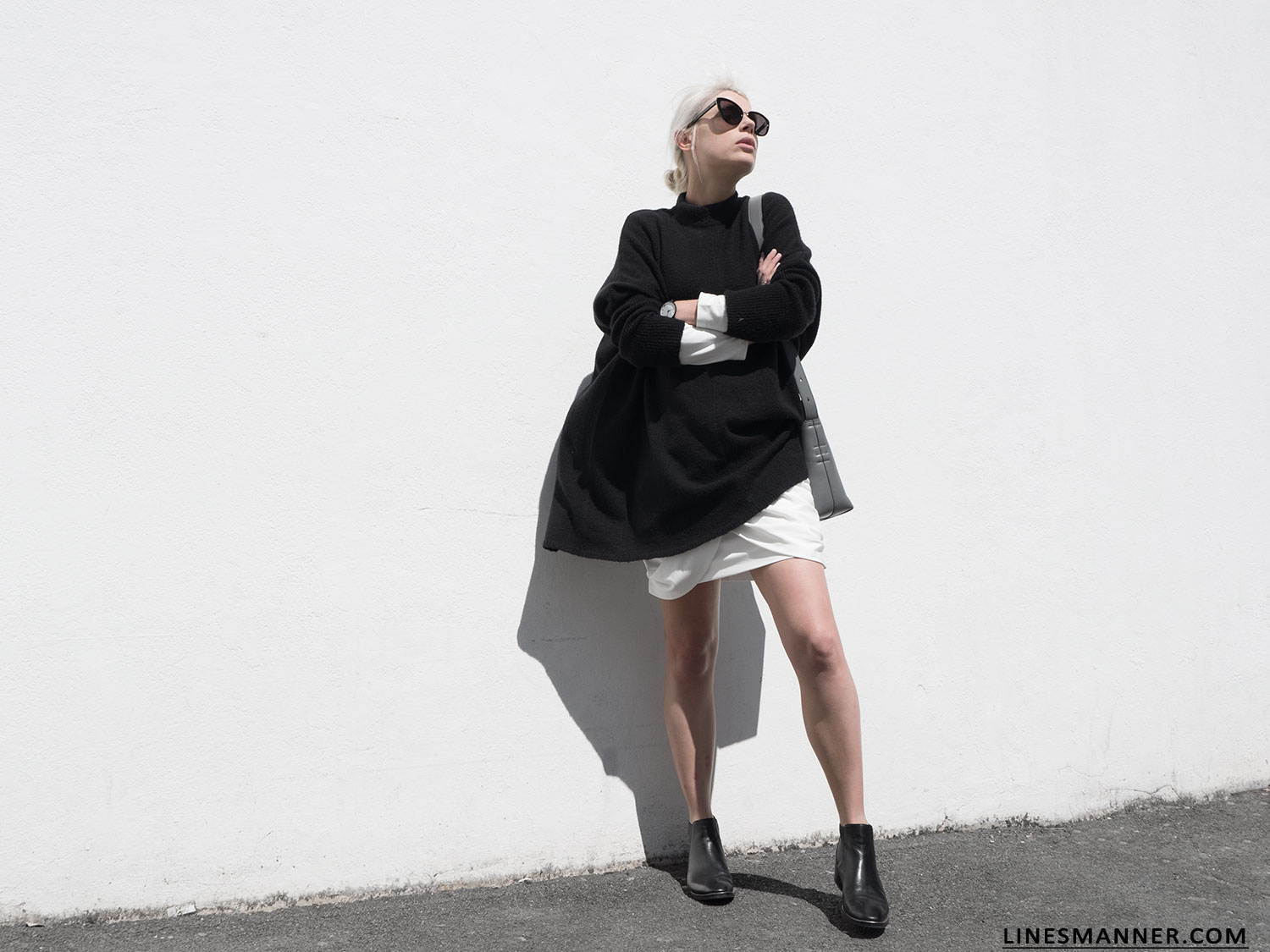 Black and white layering for a high level of contrast. When it starts to feel like spring outside, but not enough to over-expose yourself.
The oversized slouchy sweater meets the draped dress and creates an "all in the details" situation, invigorating this balance of proportions. A pair of black leather boots is a solid advantage to this minimal ensemble.
That outfit is the first part of the versatility factor that this dress can offer.
Na-kd Sweater (already seen here) – Shilla the Label Draped Dress – Caisonline Vegan Jude Bucket Bag – Larsson & Jenning Timepiece (Black Mesh)