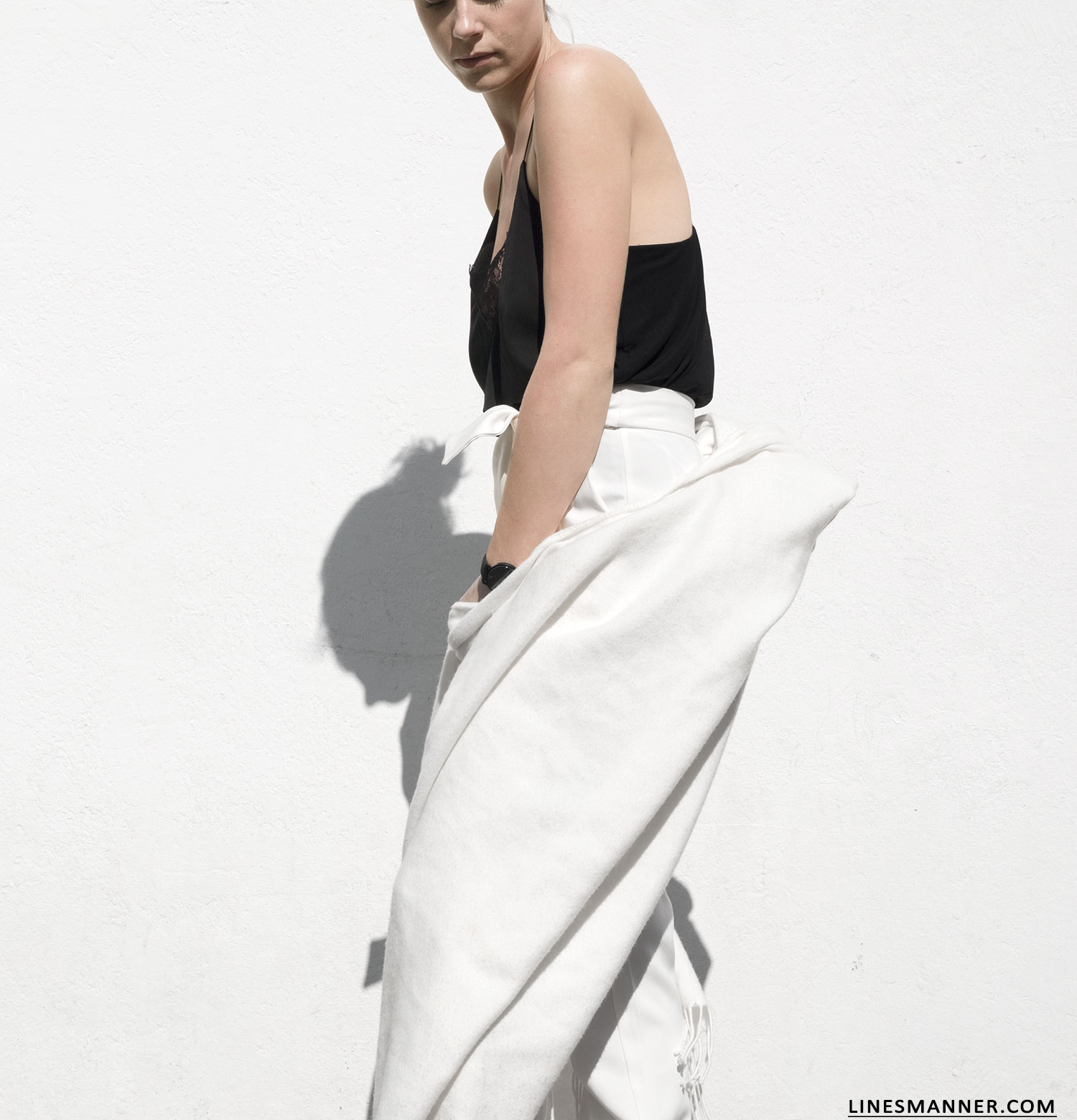 Mixing black and white never goes wrong. A monochrome identity is always a good fit, whether it be for an easy weekday wear or to establish an elegantly defined and flowing silhouette. Wink to lingerie top and open-back.
Combine the effortless chic with top-to-toe slouchy vibes, nonchalant elements, and a pair of structured high waist pants. Simple enough to feel easy but tailored enough to feel special.
When the perfect confrontation becomes the perfect assemblage.
Lavish Alice pants