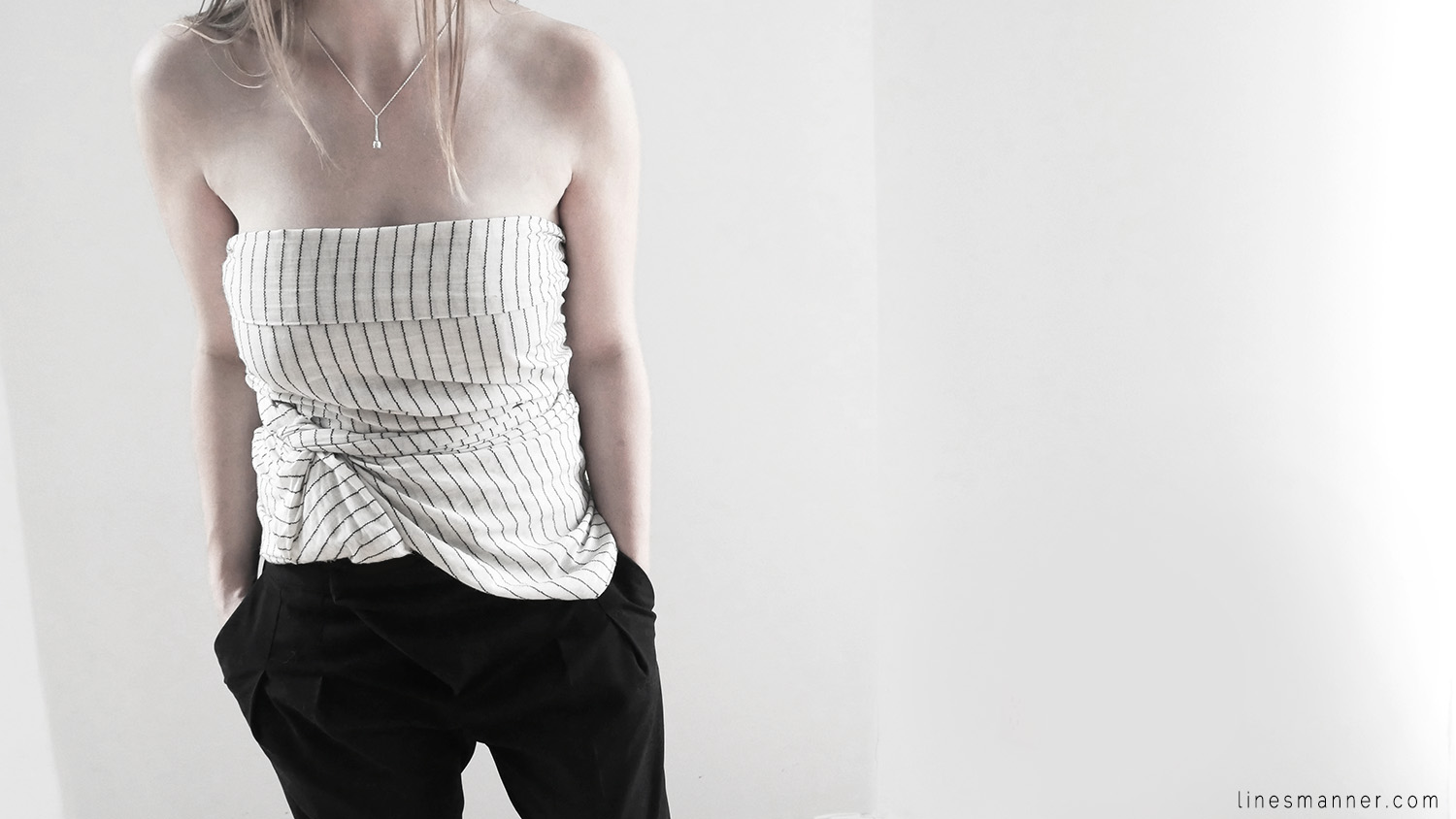 Engage in a draping game by taking advantage of knotting techniques.
Begin with a tryout by using a rectangular fabric of your choosing, yet one sufficiently long so to obtain a finish that is both elegant and natural. We play, we manipulate, we choose the drape that catches our eye.
Feel free to drape it in any other fashion.
An approach which will suit your every mood and adapt to your desirs. Playing such a game may unleash surprising creativity, just waiting to be fashioned into a new look!
No approach is better suited to summer time.
100% Cotton Fabric
Top Look 1 – Helmut Lang
Pants Look 2 – Zara
Shoes – Birkenstock
Necklace Look 1 – Blessed Poppy
Necklace Look 2 – Aldo