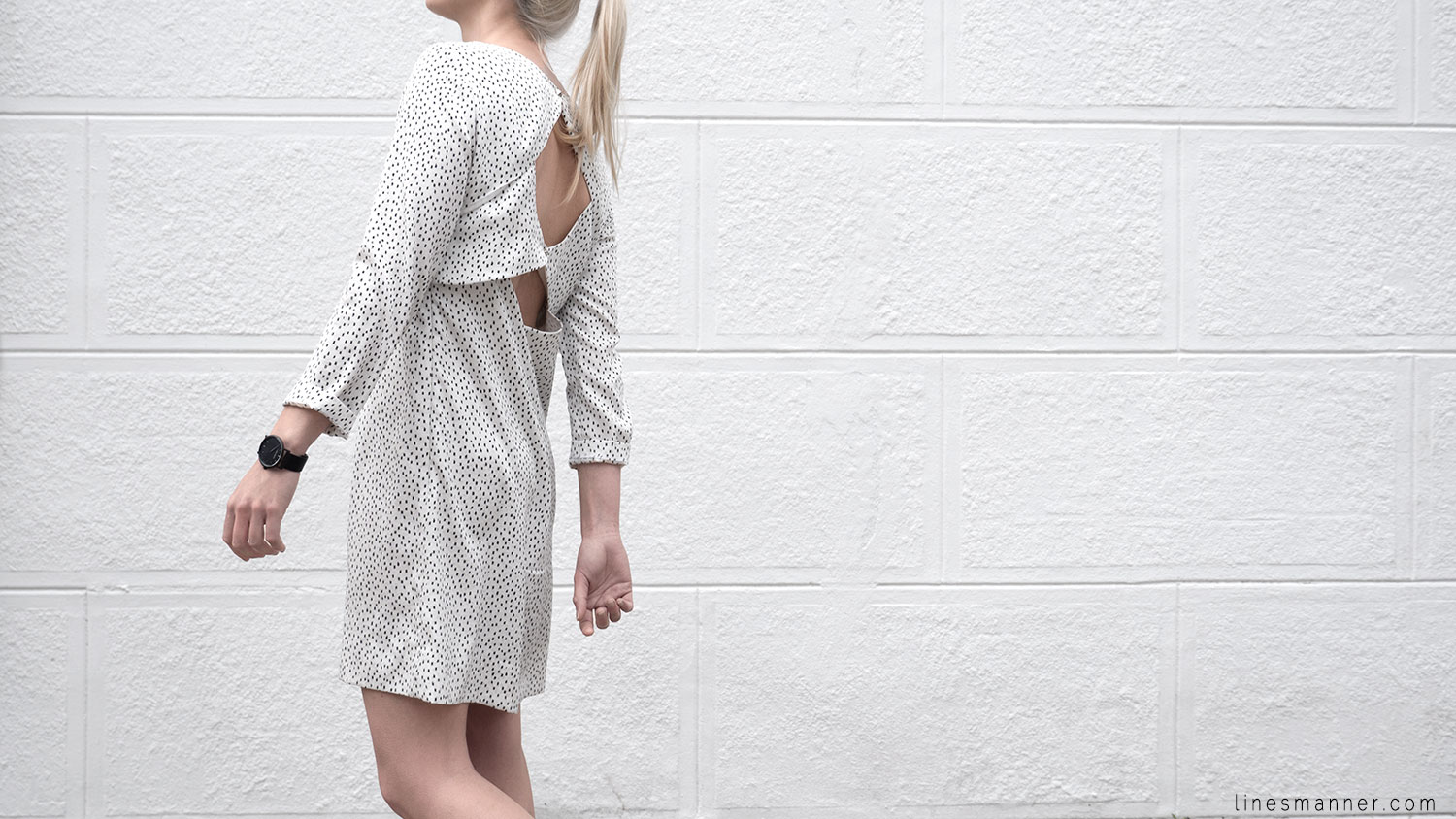 Spring cleaning your wardrobe is refreshing, and so is the temptation for new pieces. We enjoy remodeling our sets of basics, classics, and key pieces every season/year.
But what about our past favorites which we can't ever seem to shove away? The ones we never cease to appreciate over the years and which always seem to end-up in our selective-pick? And what if we could benefit from reevaluating some of them?
With its timeless French touch, this printed statement dress has long been an integral part of Lines/Manner's wardrobe. We hope that will never change. Keeping some of these older pieces can serve to remind us of a delicate past moment, a story in our life, and can even help us create new ones – for instance, by uniting these sweet oldies with some more recent garments. Let's give them a new life and to do so it is primordial to privilege quality over quantity. Just like in real life… Isn't it?
If you wish to learn more about what Lines/Manner considers being pieces of sentimental value, take a peek at one of the first posts: "Once."
Sandro Dress – Harper and Brooks Watch – Degree Seven Sunglasses