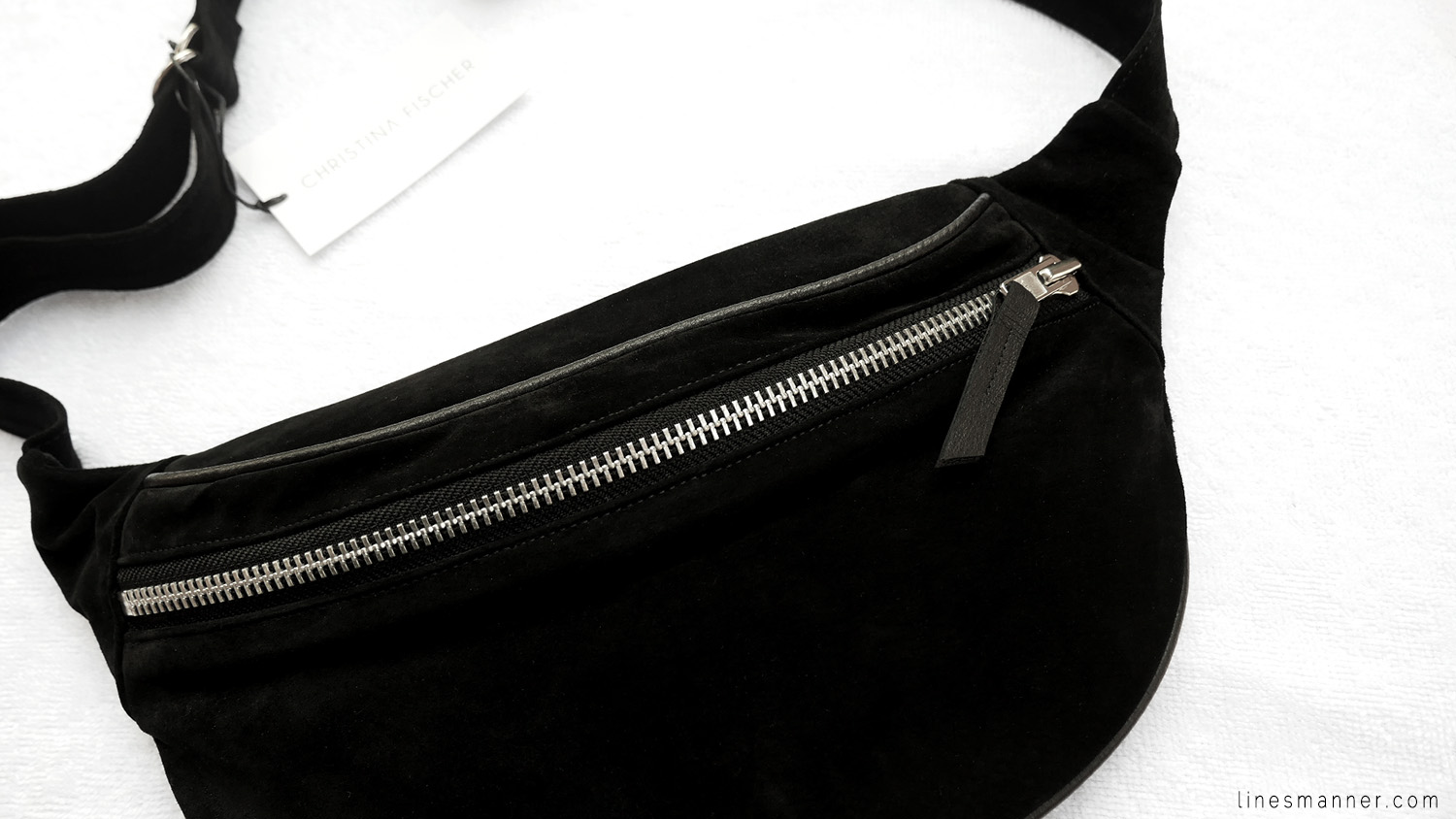 Christina Fischer, a Danish designer on the rise.
Discovered and noticed on social networks, I instantly felt a certain admiration for her work. What really caught my eye was that she photographs her entire artisanal process, from design to production, which bestows upon her brand fresh and incomparable authenticity.
A minimalist esthetic, all in simplicity… a thematic that we share. You only have to observe her models to understand the true skillfulness of this talented designer: clean lines and finely crafted finishes.
"A concept more than a label"
She values quality, choosing fine and sustainable fashion materials. She opts for recycled leather, therefore taking part in a most respectable concept: eco-friendly fashion. Furthermore, all of her creations are handcrafted in Denmark. Upon receiving this oversized suede bumbag, I understood by the quality of the materials and design that this artist truly keeps her promises.
It was in February 2015 that Christina Fischer unveiled her very first collection, opening with the historic bumbag, in a revisited fashion. I feel submerged in front of these individuals capable of reinterpreting and bringing up to date styles that we thought were extinct and sealed away for good.
Christina Fischer here proves that certain fashion ancestors that we considered banished may again emerge, as long as they are reclaimed with frank subtlety and unbeatable savoir-faire. I therefore feel particularly honored to be part of the privileged ones who can make a respectable and precious homage to her and her work.
Exclusively available here. Limited Quantity. Ship Worldwide.