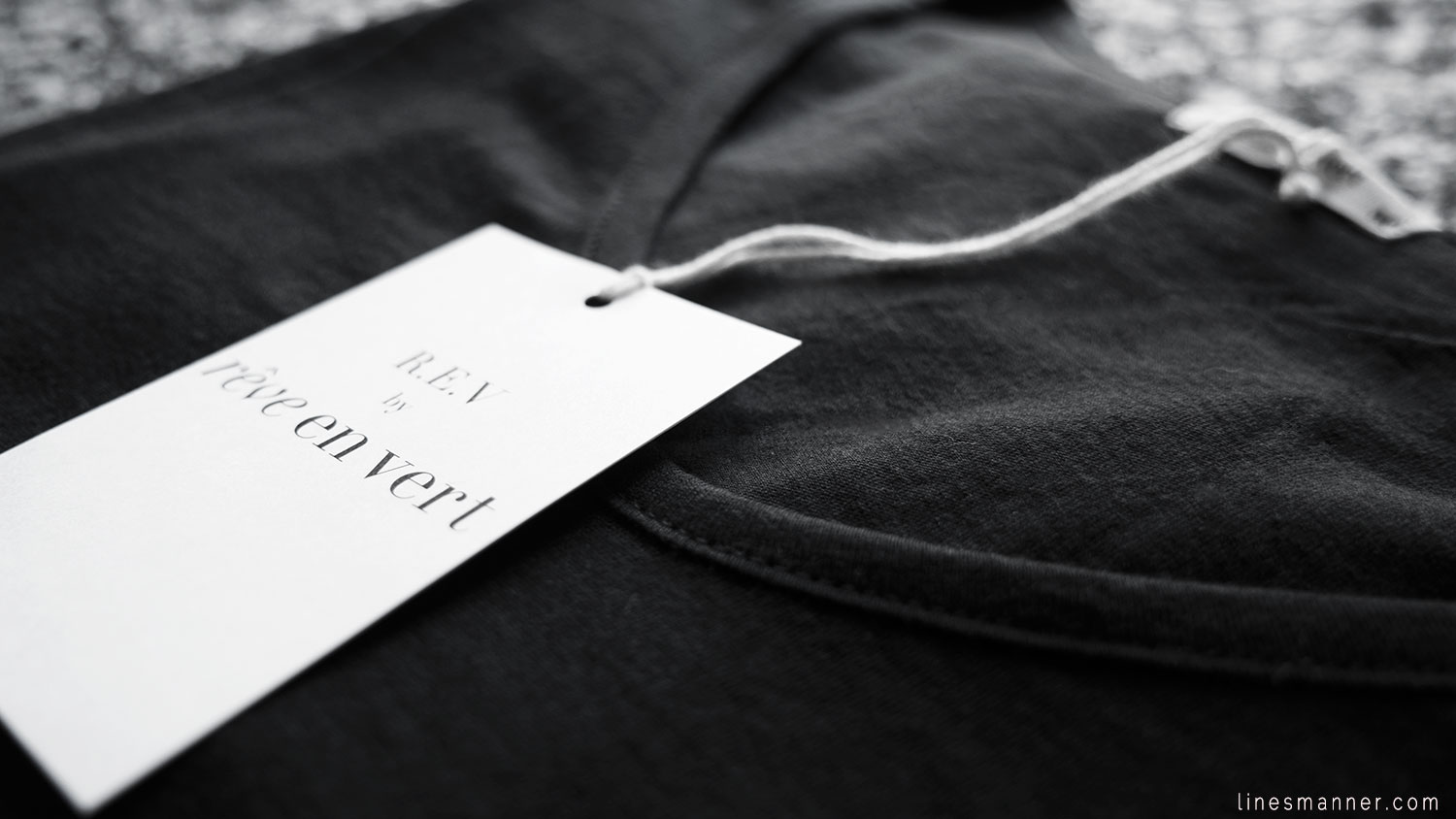 Lines/Manner wishes to share an important and captivating new discovery: REV by Rêve en Vert.
Founded in 2013, REV is the premier online destination for sustainable luxury fashion. It is composed of independent and emerging designers who vow to respect people and the planet. When REV contacted me, I was truly enthusiastic. Indeed, I instantly felt in complete harmony with their ideas on conscious fashion and eco-responsibility.
If you have been following Lines/Manner for a while, you must have noticed that in addition to being a private stylist and a fashion blogger, I also enjoy discovering and promoting emerging designers. As previously expressed in Lines/Manner's « RECYCLED MINIMALISM » article about Christina Fischer, I favor sustainable clothing, encourage eco-responsibility, and support independent designers. I do my best to express these ideas through my work, such as my preference for timeless and lasting pieces as opposed to the systematic purchase of the latest and passing trends. But I want to do more and act!
That is why I accepted to participate in REV's VIP Influencer Campaign, which began on the 9th of November and will lead up to the United Nations Climate Change Summit in Paris—from the 30th of November to the 11th of December. REV's objective is to unite people to make a difference. I am truly honored that they have invited me to participate in their campaign, which I hope will succeed in raising awareness about the impact of fashion on the environment.
The emblem of the campaign is this organic pima cotton tee. A qualitative timeless basic, made out of certified organic pima cotton grown just outside of Lima (Peru). Pima cotton is the longest, strongest, and softest cotton in the world. Learn more about this high quality sustainable garment.
Please note that, for the duration the campaign, all sales of these T-shirts will be donated to Fashion Revolution (@fashion_rev) in support of garment workers and environmental rights.
You can also follow this movement via my Instagram. Feel free to spread the word about this beautiful and decisive movement, which gives us all the opportunity to act towards the preservation of our wonderful planet. For those interested, you can find further details on the UN Climate Conference.
*REV has also partnered-up with "Trees for the Future" by contributing a percentage of their sales in order offset part of their carbon footprint. Find out more here.
REV 100% Organic pima Cotton Elisabeth Tee.