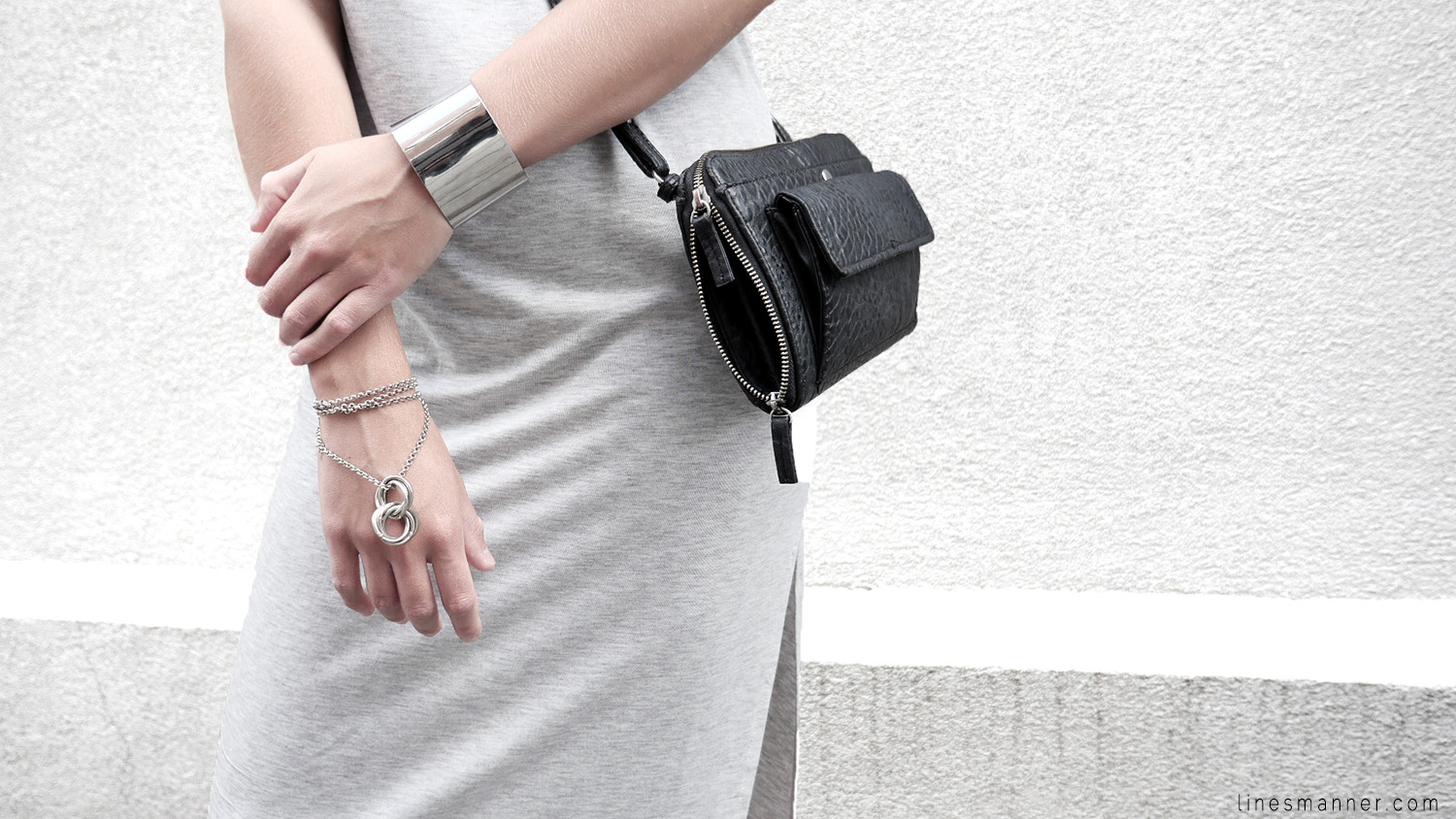 The simple midi knit dress: versatile, modern, and tainted with a refreshing bright grey. A must-have basic.
The minimalist trend is much more complex than it seems. You must master and perfect your look essentially by playing with the slightest details. The single most important detail. One which anchors your style; which takes over your silhouette and gives it a strong impact.
Nothing is left to chance; final adjustments must be ideally perfect.
Oak+Fort Dress – Zara Bag – Senso Kylie Shoes – Vintage Cuff (No Brand) – H&M chain – Ray-Ban Sunglasses