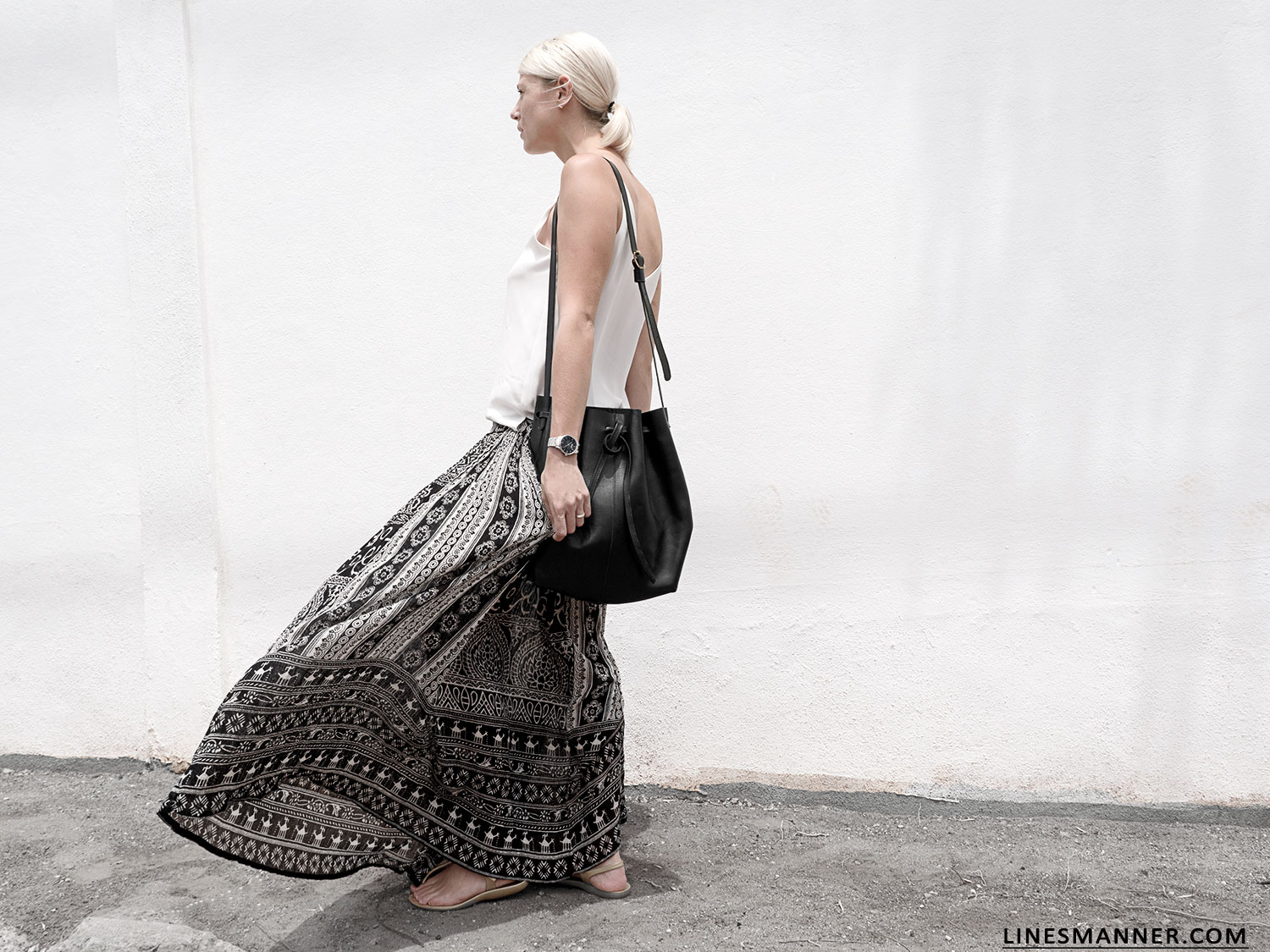 Island of Madagascar.
Becoming imbued with a culture also means assimilating its customs and accoutrements.
Be inspired, remodel, and modernize so to perfect a look which tells a visual story, delicately uniting the traditional and the contemporary through an absolute airy spirit.
MVN Official Top – Local maxi skirt – Moyi Moyi Bucket bag – Nicole Vienna Watch – Nuuk Design bracelet.