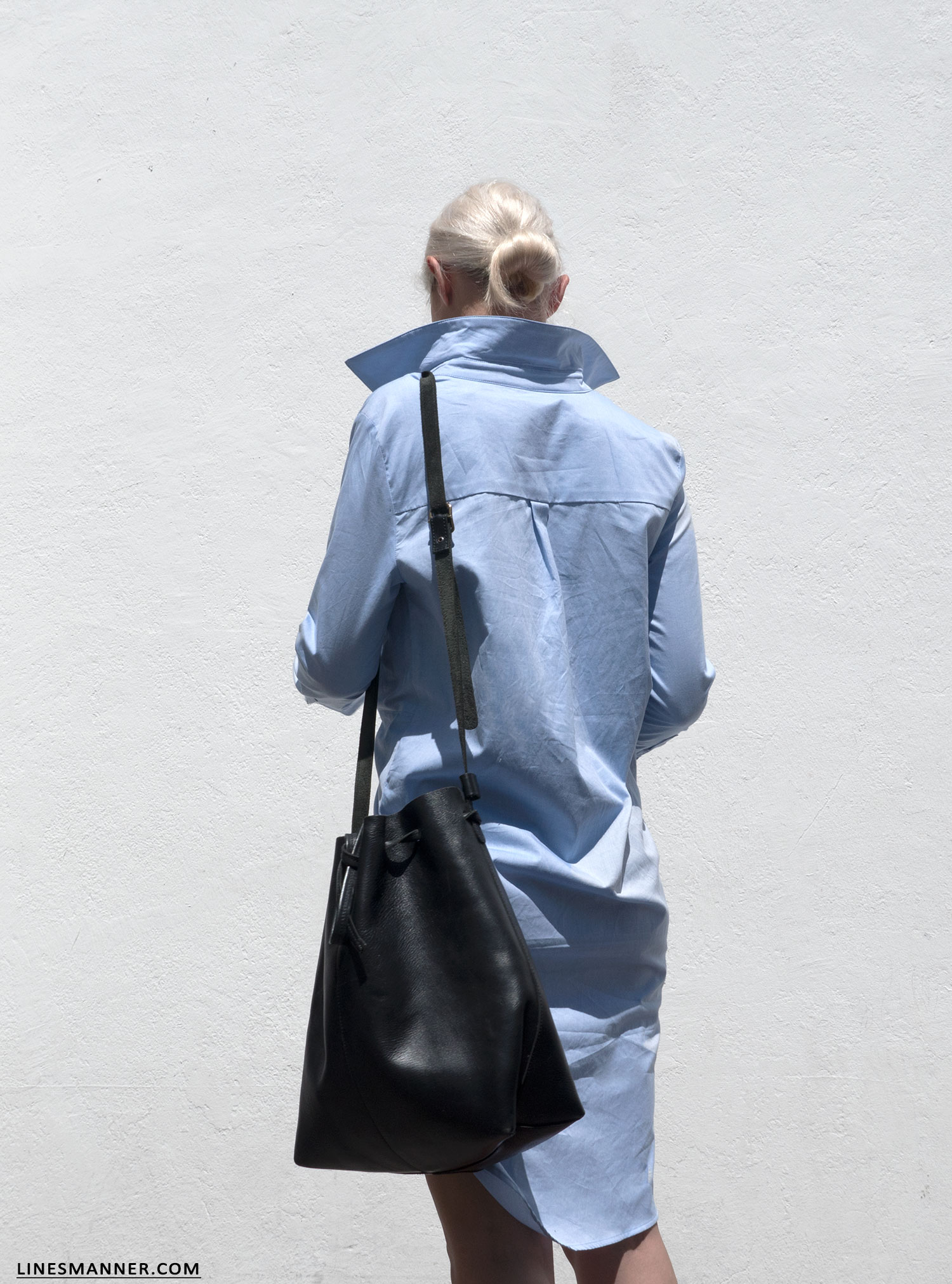 The twist front shirt dress, inspired by Japanese Furoshiki knotting, is an absolute spring key piece. Ideal in terms of appreciating modernity, playing with movements, and reach an equilibrium of volumes.
Deviating from our usual color palette, let us wander towards the Blue Poplin. Incorporate a bucket bag and sandals for their undeniable timelessness.
Keeping all things fresh and minimal with a contemporary twist is precisely what we need to incur a sustained ensemble of character as much as simplicity.
Lavish Alice twisted shirt dress – Moyi Moyi  bucket bag – Shoes of Prey sandals.