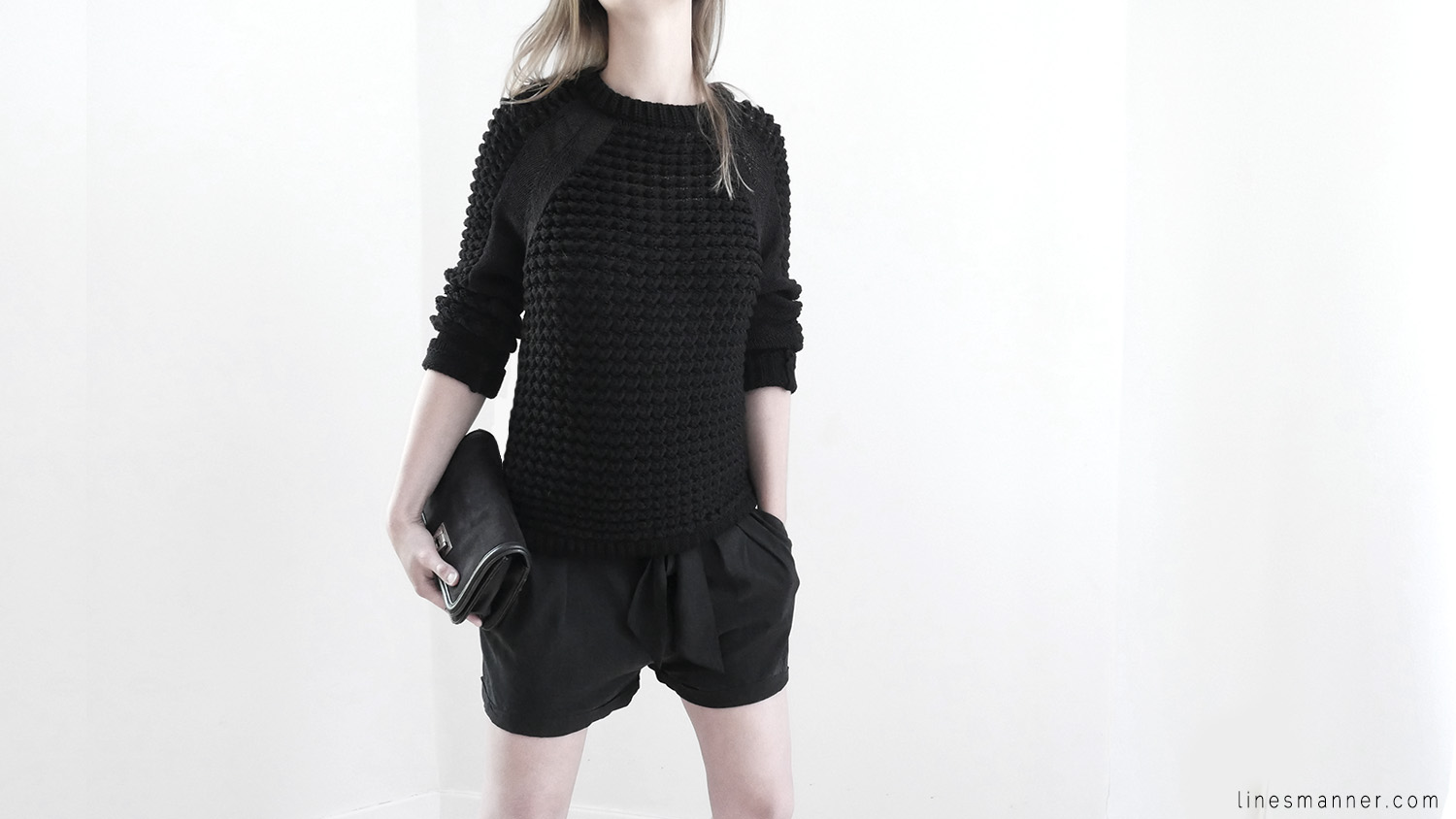 A perfect transitional duo: the comfy knit and the short.
In a woman's closet, quantity must never prevail over quality. A bit like everything in our lives…
Buy Less, Choose Well.
Some will say, or try to convince you of the illusion, that having more in your closet means more choice and will therefore make it easier for you to dress-up every morning.
Lines/Manner officially announce that "no", it just doesn't work like that. In fact, it makes it worse. It's actually because of that reason that you are so slow in making a decision every morning; realizing that despite an over packed closest you simply feel incapable of finding the right matches (which usually translates into a "I have nothing to wear").
You just have too many pieces to choose from.
Your dressing is a complex organism which plays tricks on you. Like a virus: a garment out of place will infect all others!
And let's be clear: organizing your dressing also means organizing your thoughts.
And when you enter the "restructuring" phase, do not forget to proceed as followed: explained in Lines Manner's "Basics" article.
Moreover, having a thick wallet is not as important as having a few ideas blooming inside your mind at the very moment you decide which garments to combine. And of course, learn to mix (the most expensive pieces) and match (with the less expensive ones).
Let's do it!
Pull – Helmut Lang
Short – Les Petites..
Chaussures – Aldo
Sac – Zara