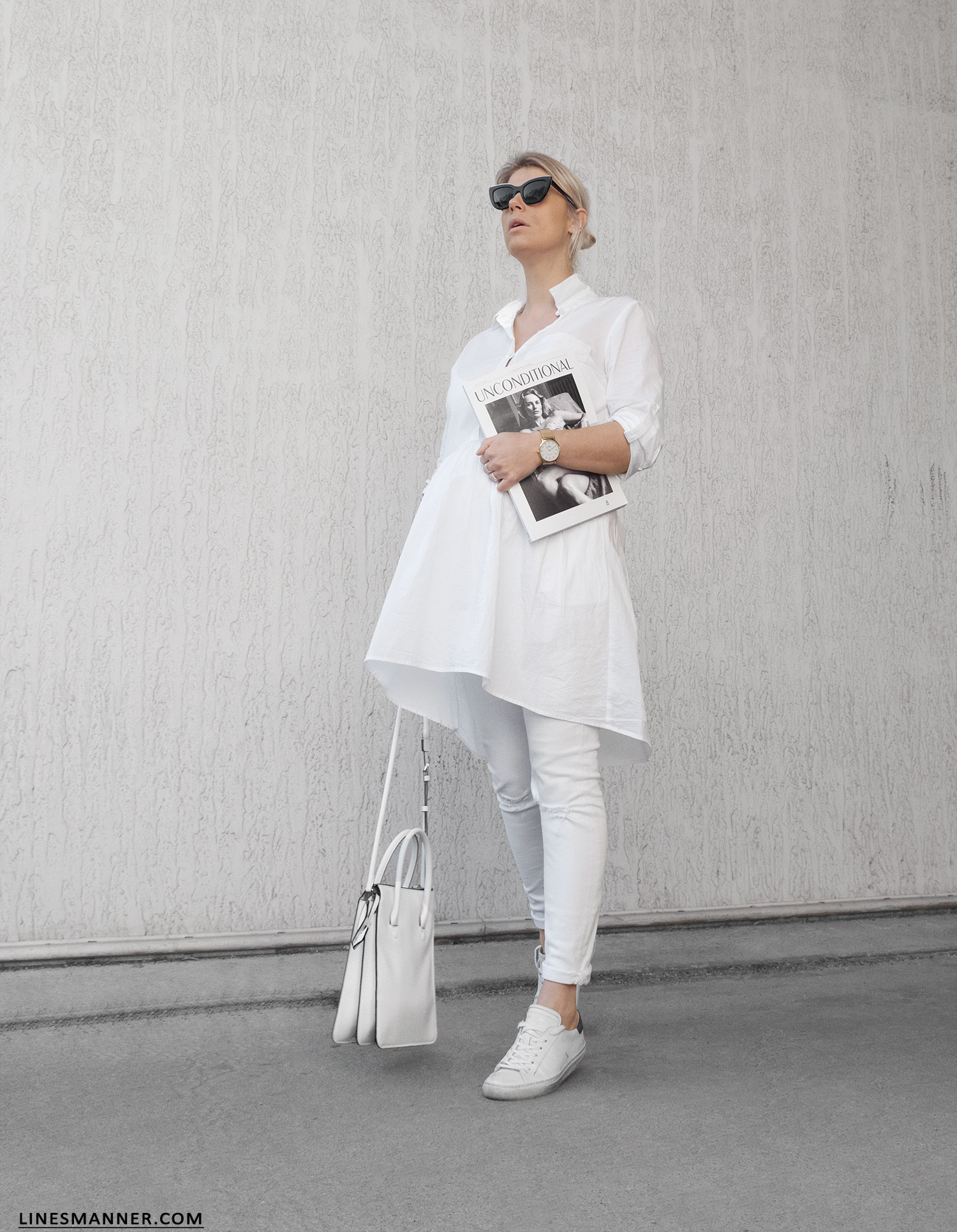 Winter Whites on the podium combined with pleasant temperatures.
Clean/crisp whites, white out situation, whitewashed, off-white palette, pure white, blank canvas, clean slate, all white everything, no matter which one is chosen to be the name of the game, all are essential parameters of Lines/Manner's pillars of simplicity and minimalism.
Fresh and sleek tones on tones are honored!
Decjuba Long Shirt (previous coll.) and jeans – Maison Standards Sneakers – Delaroq bag