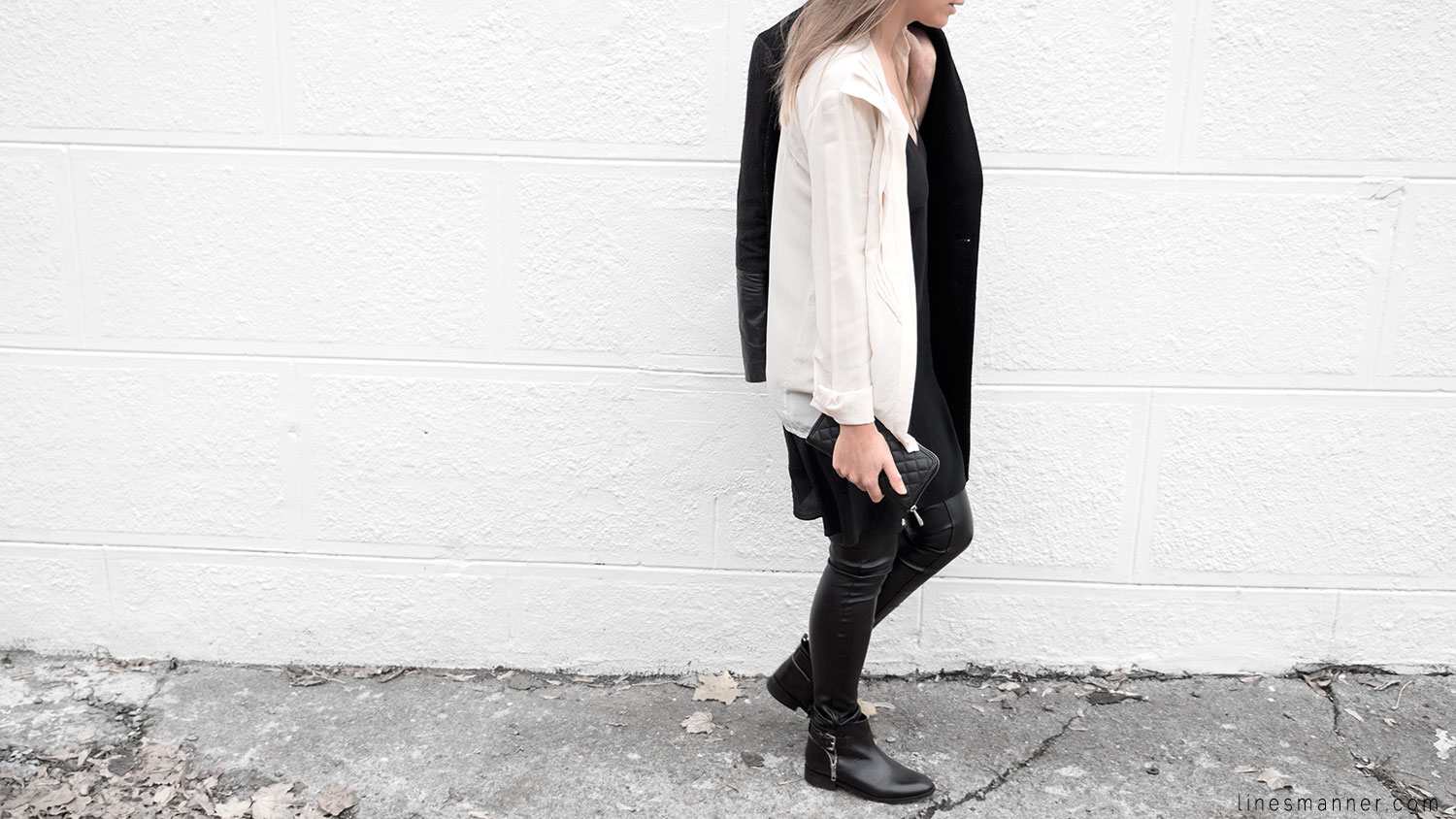 A style easily worn from day to evening.
Noble and comfortable textiles. The perfect mix of leather and silk elevates this strong yet simple outfit. To an ivory blouse with structured cuts we juxtapose a dress of fine black silk with sleek and relaxed shapes, resulting in an admirably stunning contradiction in design.
Further elevate the esthetics of this composition with eternal leather boots and a long bi-material coat.
Maje Coat – Wilfred Aritzia Dress – Les Petites Blouse – Blank NYC Pant – ASOS Shoes – Clutch Mango