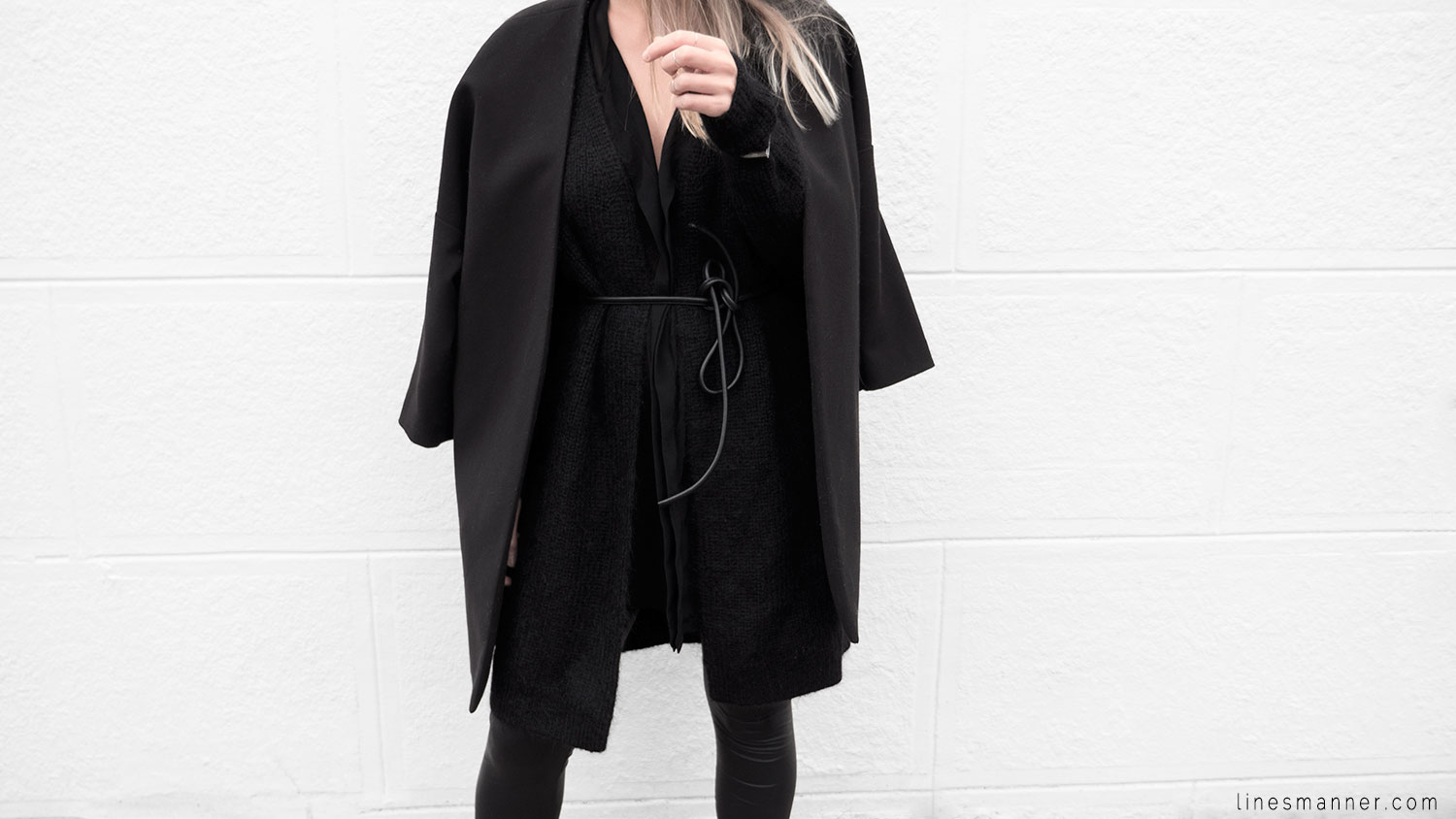 With tone on tone outfits, the key to establishing a modern style and pleasant silhouette is to unite various textures.
Subtly reveal your bare ankles, and opt for a skinny bottom to balance the vast comfort of your audacious coat.
Instead of following trends, consider the quality of timeless and functional pieces that will last years, such as the soft texture of a cardigan.
Feel the playful rhythm of layering and create a weightless impression by wearing a large coat over your shoulders.
Wearing your jewellery over your garments is the chicest way to stay warm.
To structure and manipulate with care every single piece is to reveal the essence of your illustrious and consequential sense for details.
H&M Coat – COS Wool and Mohair Cardigan – S.Y.L.K Shirt dress- COS Belt 100% leather – Arc Jewellery Bracelet – ASOS Legging – Van's Shoes