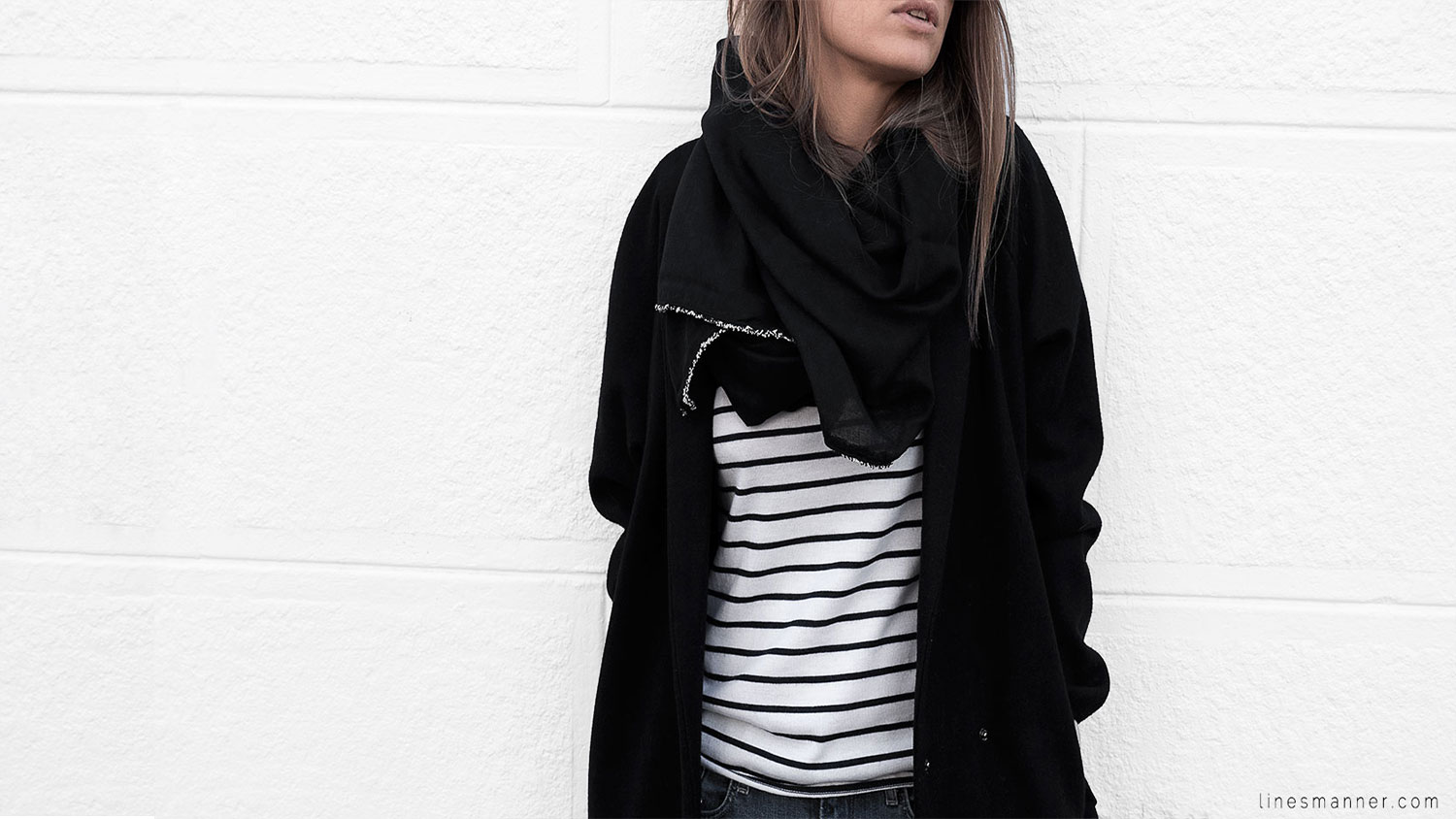 The iconic Breton stripe, a sure value which withstands the test of time.
The ultimate basic. The excellent classic which continuous to impact new generations. Easily adaptable to various styles, it can be worn for all sorts of occasions. Whether we choose it with a dominance of white or of navy blue, it will definitely be a convincing piece of each outfit. Let's favor loose cuts to create a sense of relax and elegant simplicity.
The Breton stripe originated in the west of France; in the coastal region of Brittany where printed garments were first fabricated for the French navy. A region where I was born and raised. Lines/Manner opts for the Napoleon 21 model from the Dutch brand "Breizh World". A choice that resonates with me: Breizh World has a real story behind it, drawing inspiration from the past and creating a brand with character and knowhow. "Breizh" signifies "Breton" in the Celtic language Breton. And to me, "World" reflects their will to transmit knowledge of this printed garment and its story way beyond the borders of Brittany. Veritable quality, each piece is made of Merinos wool: the perfect mix of softness and warmth.
Offset the fitted with oversized and fight winter chills all-enveloped in an oversize wool coat: the ideal layering.
Oak Coat – Breizh World "Napoléon 21" Iconic Stripe – Helmut Lang Denim – Stan Smith Adidas Sneakers – Ibiki Scarf – Cluse Watch