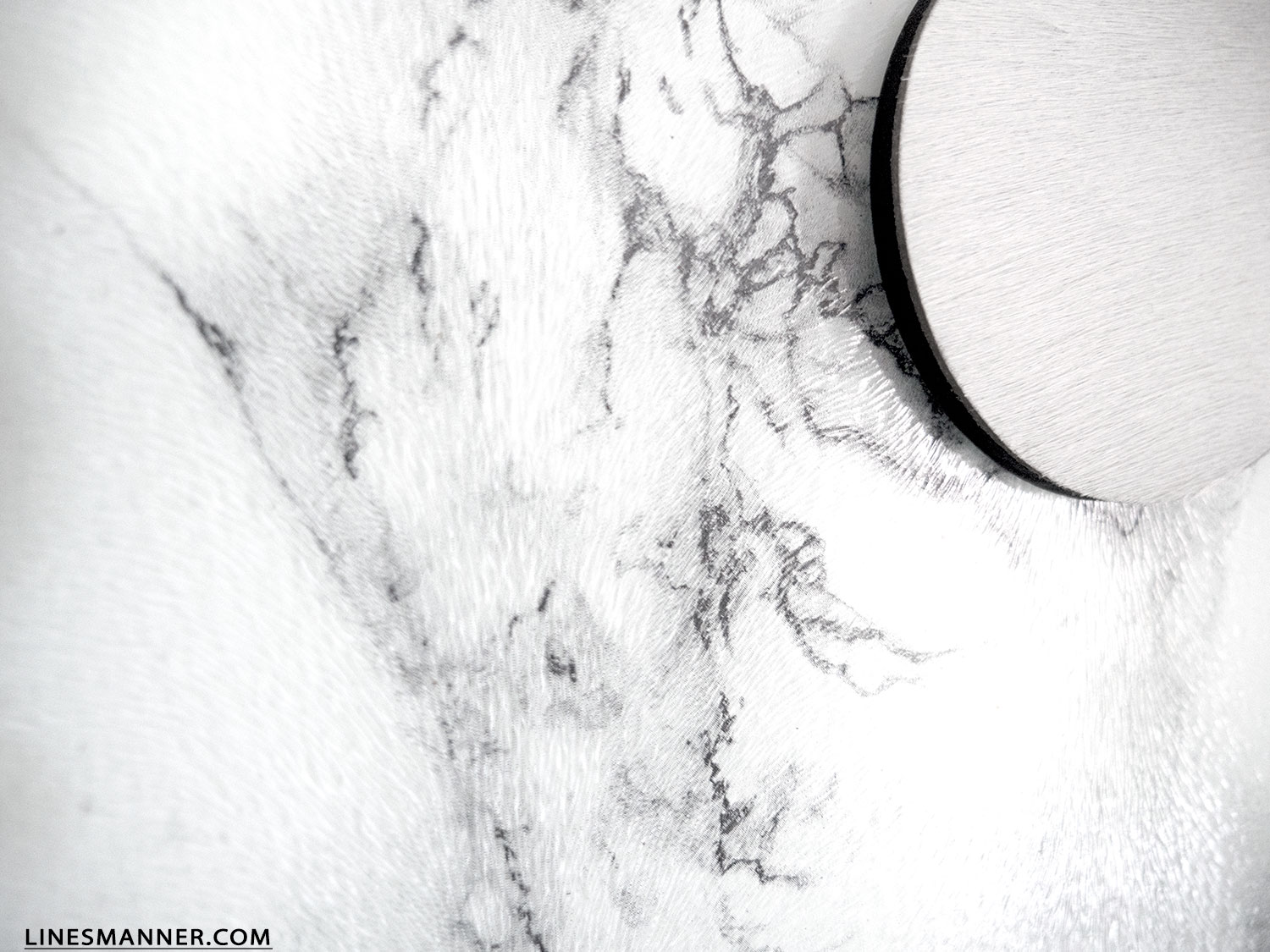 What a great feeling it is to offer, to others or to yourself, little pleasures that resonate with your values. Pushing this thought a little further, learning the stories which lie hidden behind these objects makes gifting them even more satisfying and nourishing.
That's the role chosen by Vicky Janssen, preceptor of the slow online platform LECHAPERONunlimited, as she advocates quality over quantity. Proposing aesthetic creations in which timelessness prevails: Sustainable superior quality. Offering designs of exclusive everyday objects in diverse fields – art and illustration, fashion accessories, interior design – and originating from various horizons – established brands or emerging designers.
The platform shares with us the stories linked to these products, creating an identity for each piece. It reveals a personal portrait of the artist behind each design by pointing beyond the creative process, to the place where the creator sources his or her inspiration and motivation.
"Each product reveals something about its maker"
"Behind every great object there is a unique person.
Behind every unique person there is a story worth telling."
"By getting to know the makers behind the products you buy, you do not only use what they make. You also take their story with you…"
V. Janssen
Among several artistic makers, one in particular caught Lines/Manner's attention: The creative Lore Langendries. A keen sense for details and an understanding of simple sophistication and purity: "Capturing the essence," as she puts it.
For Lines/Manner, it is an absolutely defined representation: The fusion of Art and Fashion.
L. Langendries developed Holstein brooches: Purely geometric circles. In her words, this piece demonstrates the "essence and beauty of various materials in their most elementary form." Her approach was to create a contemporary fashion accessory that can complete and enhance an outfit, but a piece which can also be used as an abstract wall object for a minimalist touch to your interior.
An innovative two-in-one concept that is both wearable and functional. These creations are made out of animal fibers. She follows a certain philosophy: "Hunacturing", meaning to find balance in the combination of the HUman, the NAtural, and the manufaCTURING. The interaction between the hand-made and the industrial.
L. Langendries feels like an impulse towards novelty, while retaining an indissociably recognizable creativity.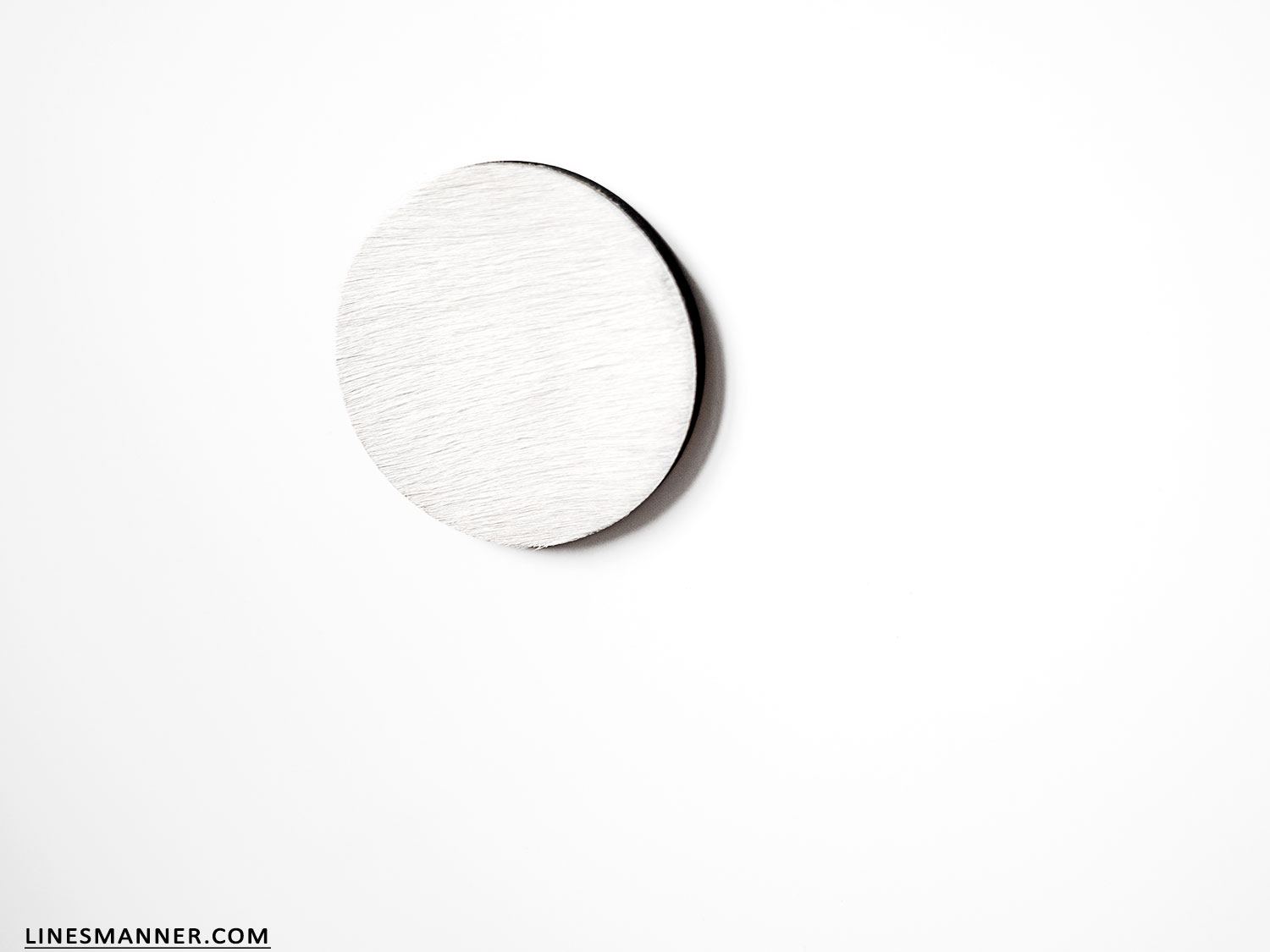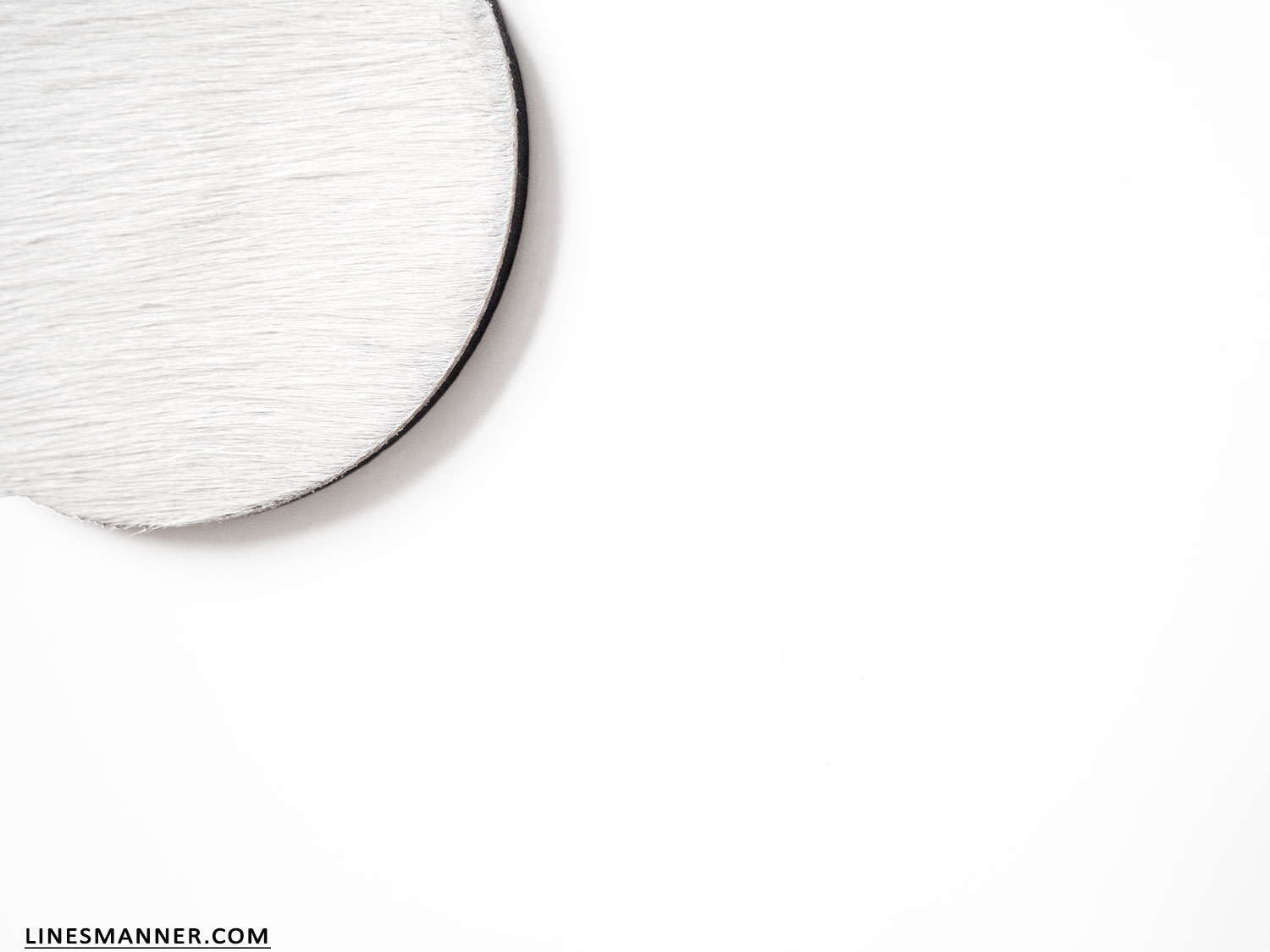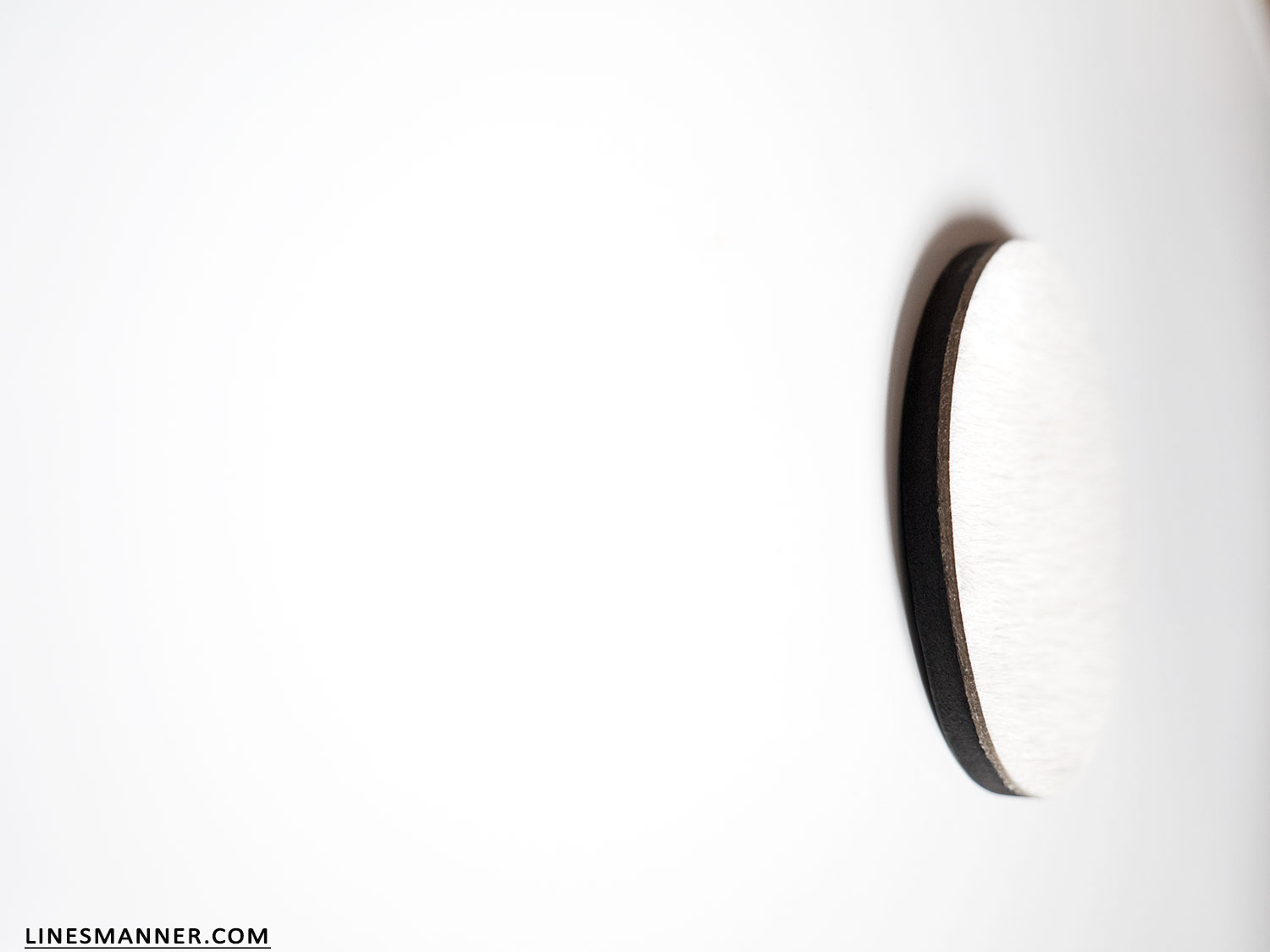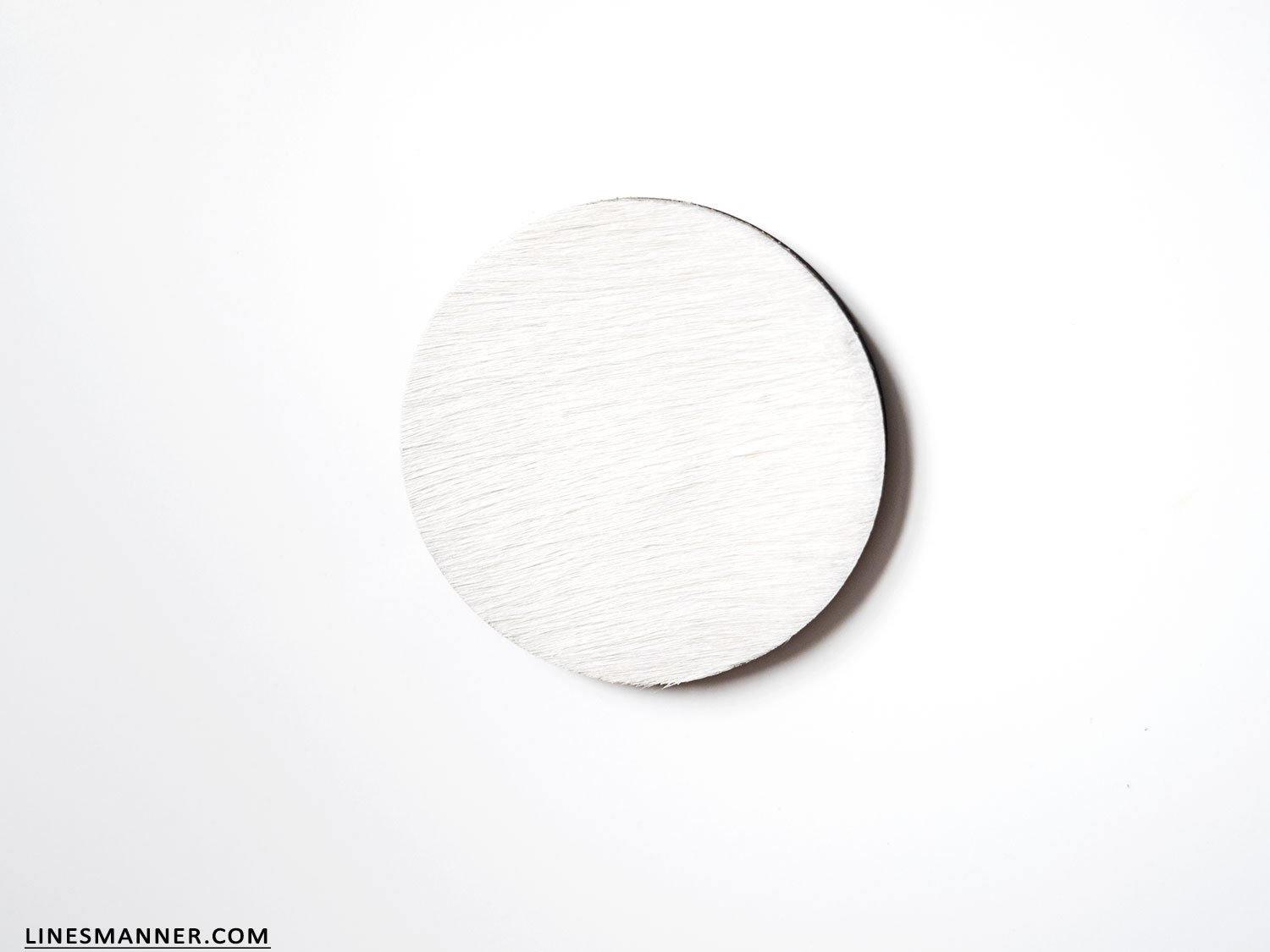 Lore and Vicky established a collaboration which grew to be the HOLSTEIN LL 1401 project.
HOLSTEIN LL 1401, designed by Lore Langendries, is a wall object, consisting out of 366 individual, circular and numbered brooches that represent a limited series. Since February 12 of this year, this rather abstract art installation is slowly transforming into a HOLSTEIN-family by integrating each new brooch owner into their wall and story. Consequently, each brooch will be withdrawn from its familiar context and will be transformed in a stand-alone object that will get a new identity, reinforced by its wearer. After 366 days, the HOLSTEIN family will be reunited in a closing event where each fragment and its wearer will be a part of a bigger picture again. During this 1 year project, Lore Langendries and LECHAPERONunlimited focus on one brooch a day by means of a story, an image, an anecdote during the next 366 days via social media.
Through this project, V.JANSSEN et L.LANGENDRIES decided to switched roles by learning the stories of the buyers/wearers as apposed to the one of the valuable artists.
Discover more on the History and personal life of Lore Langendries.
Obtain additional information about the Holstein brooches and become a Holstein family member/wearer by purchasing one of the 366 brooches.
If you wish to discover other talents or learn more about this online gallery, rendez-vous at LECHAPERONunlimited.
"Every object tells a story. Make them yours".