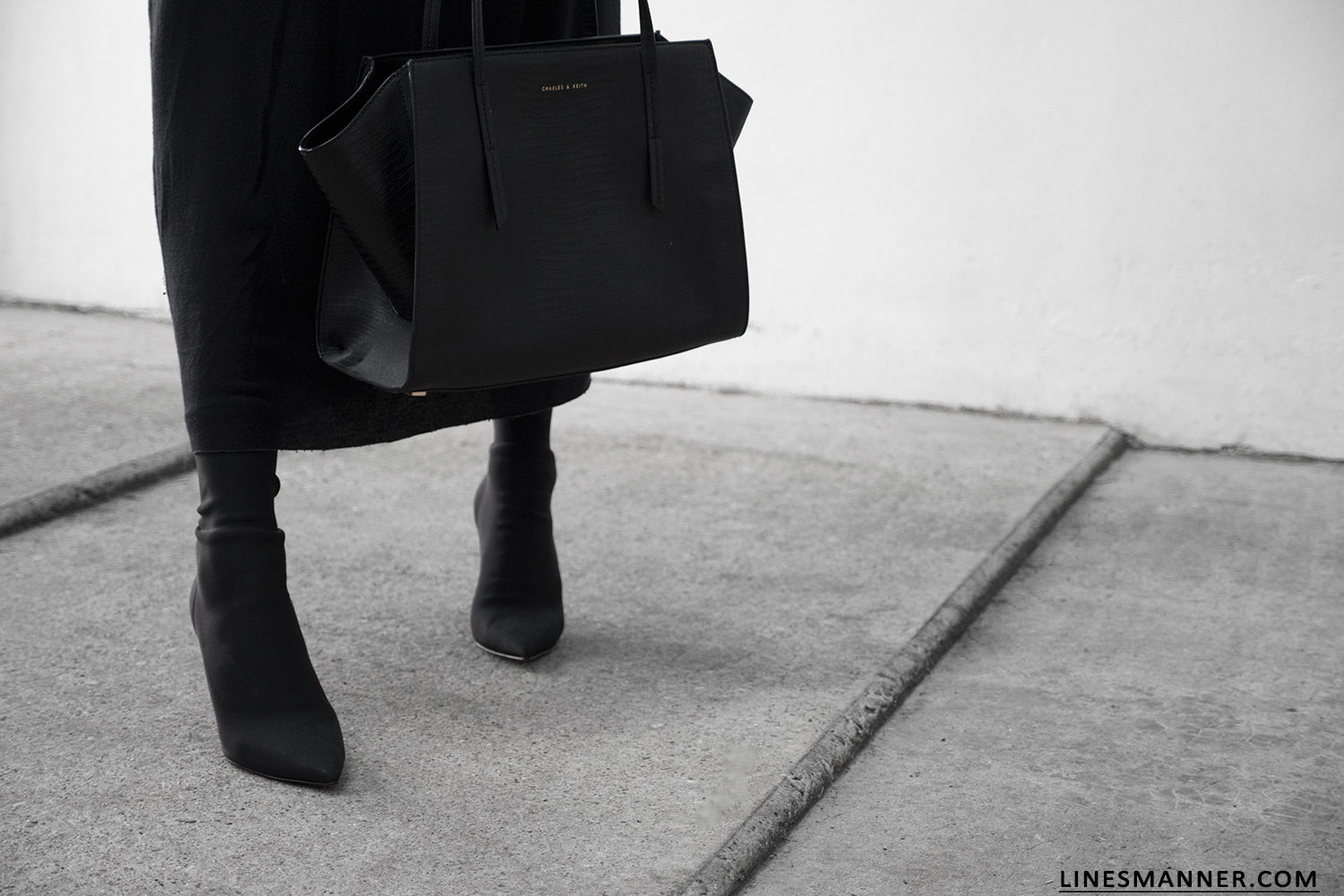 An all blackeverything mood directed by softness, clean lines, minimal-maxi vibes, and comforting elegance. The perfect balance between relaxed and refined.
The turtleneck long-sleeved dress, long hemmed, is an easy and ideal statement piece which can be slipped on in record time. Minimal effort required for maximum coverage.
Such an effortless and versatile life saver must undoubtedly be added to our timeless sleek and modern wardrobe !
Vzoor Dress – Jonak Sock Shoes – Charles and Keith Bag