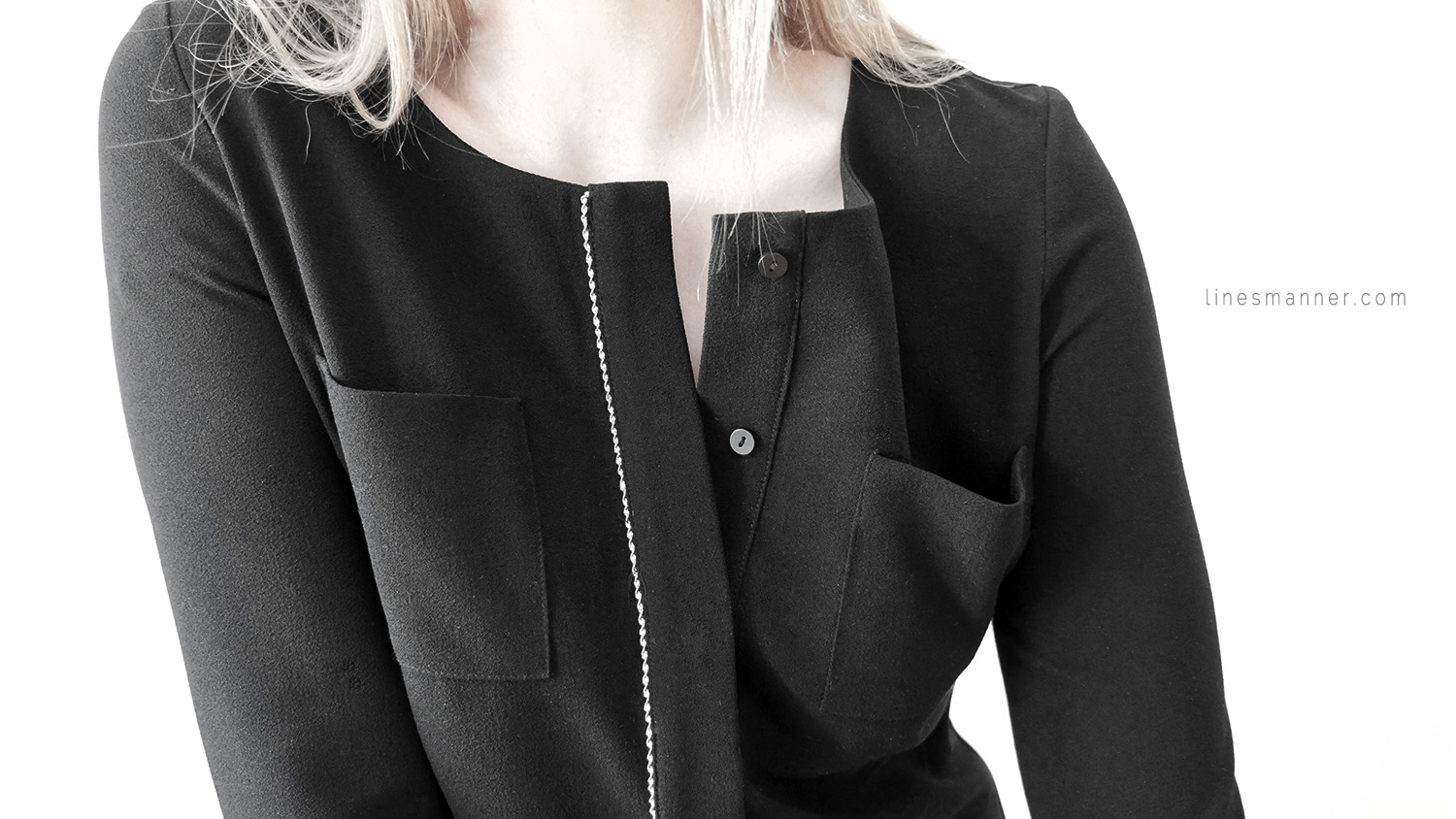 The little black dress.
The basic of a woman's wardrobe.
Here, a pure and elegant design, for a relatively demure finish.
Other possibilities come to mind: a narrow dress for slender silhouettes, a trapezoid dress for wider waistlines, or even a scoop neck dress for wider shoulders. As for silhouettes with even waist and shoulder width, opt for a straight and smooth design.
Flat boots for a cute touch of insolence, or heels for the height of elegance.
The little black dress.
Casual chic at all times.
The little black dress.
Enjoying minimalist vibes.
Dress – Ba&sh
Clutch  – American Vintage