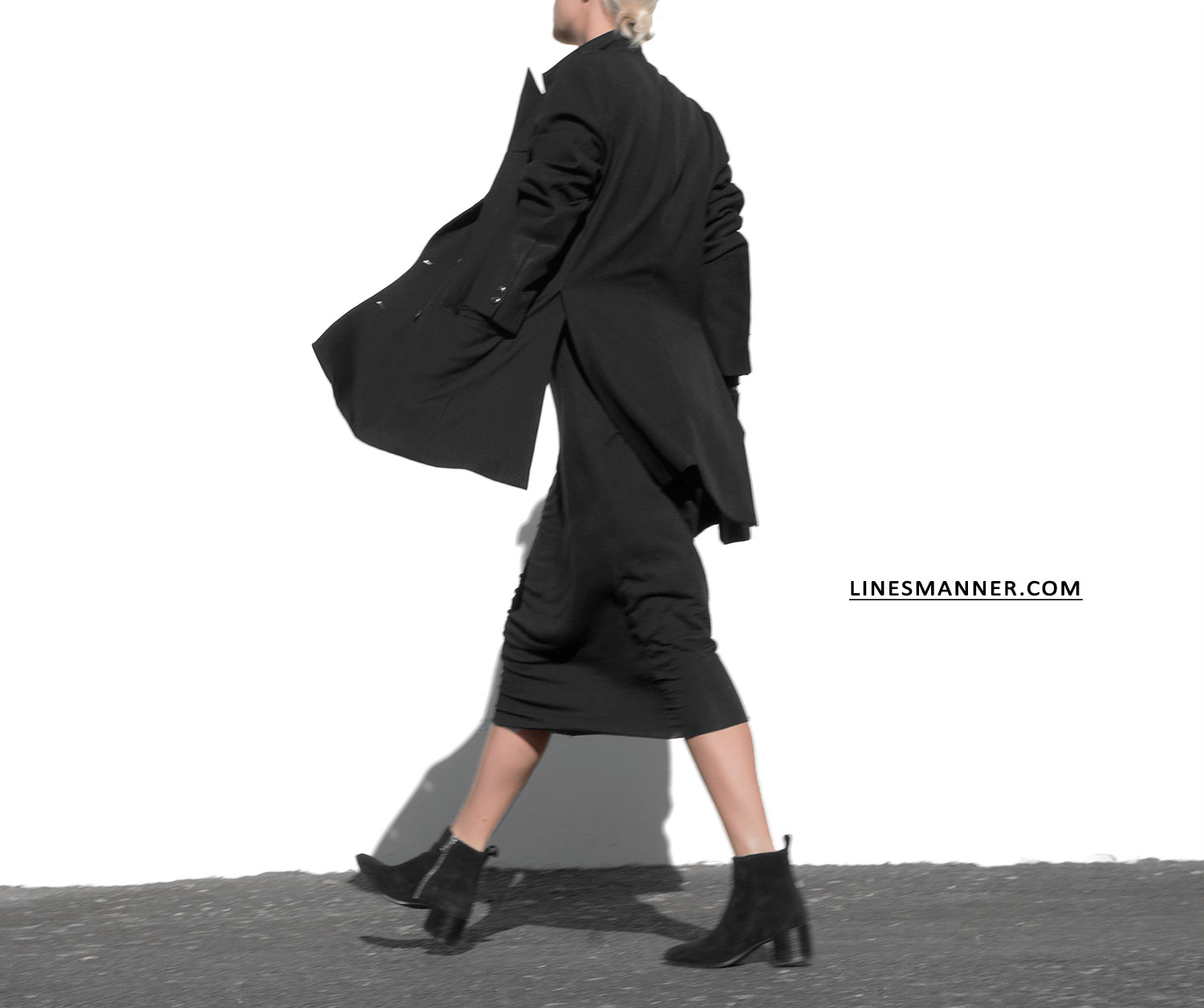 The long-sleeve turtleneck dress, a key item for a comfortable and effortless  chic style.
Wrapped in a structured oversized blazer and paired with chelsea boots, the clash is maximal: defined silhouette vs complete coverage.
Retro and modern all at the same time, these minimal master pieces will irrevocably transcend trends.
Vzoor Turtleneck Dress via Shwrm – Vintage Blazer – Everlane Suede "Boss Boots"