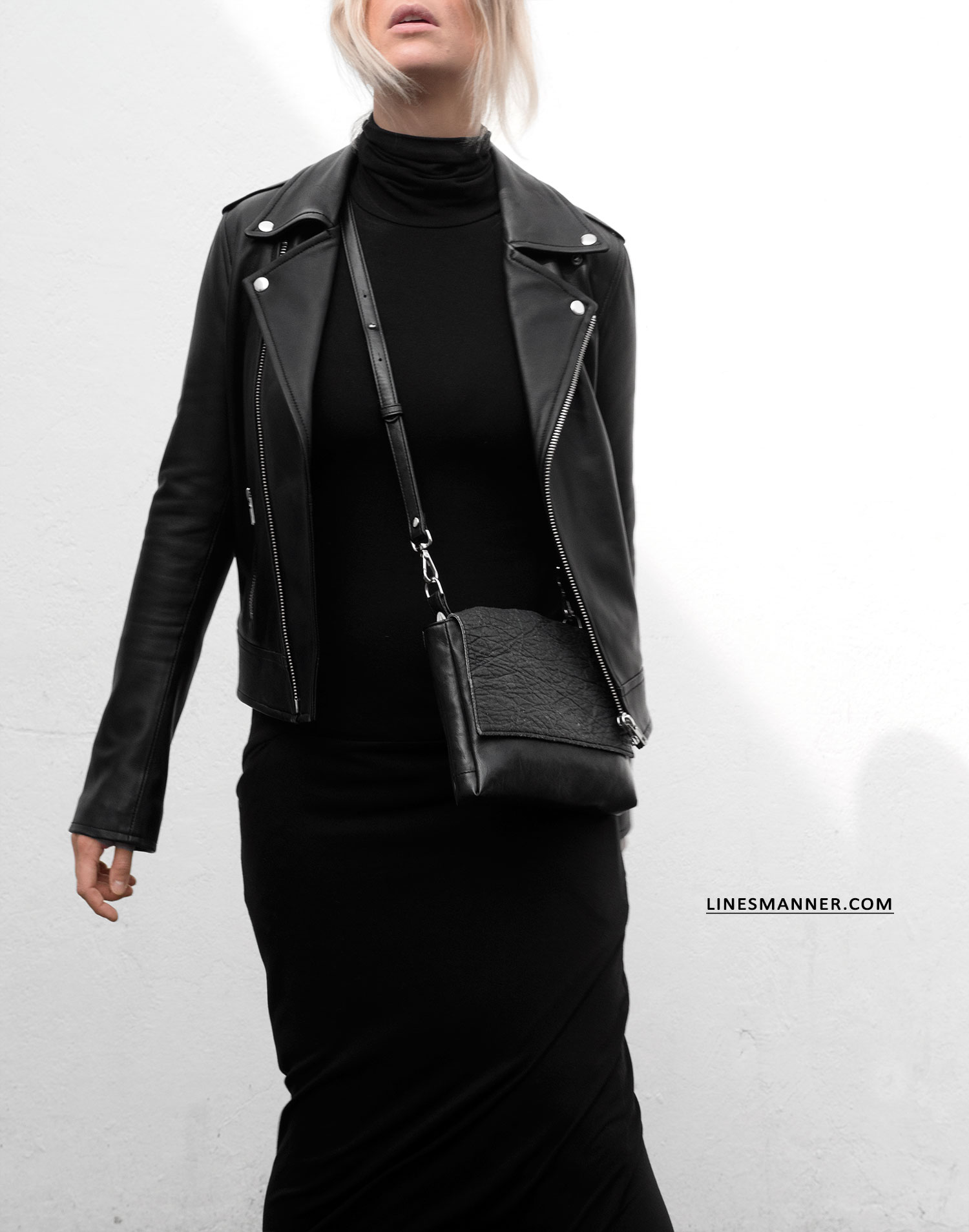 Back to black and back-to-basics for this New Year!
Think timelessness, elevated essentials, fewer/better pieces, not-so-basic basics. And above all, qualitative classics.Comfiness and functionality are more than ever highlighted in LM's new mum life wardrobe. All without compromising style. This high neck maxi dress is the perfect example.
Bring the right amount of edge with a leather jacket for the maximum impact.
JL Maternity Maxi Dress – FWRD Leather Jacket – Flattered Flats – Ina Koelln Bag
STOKKE Stroller