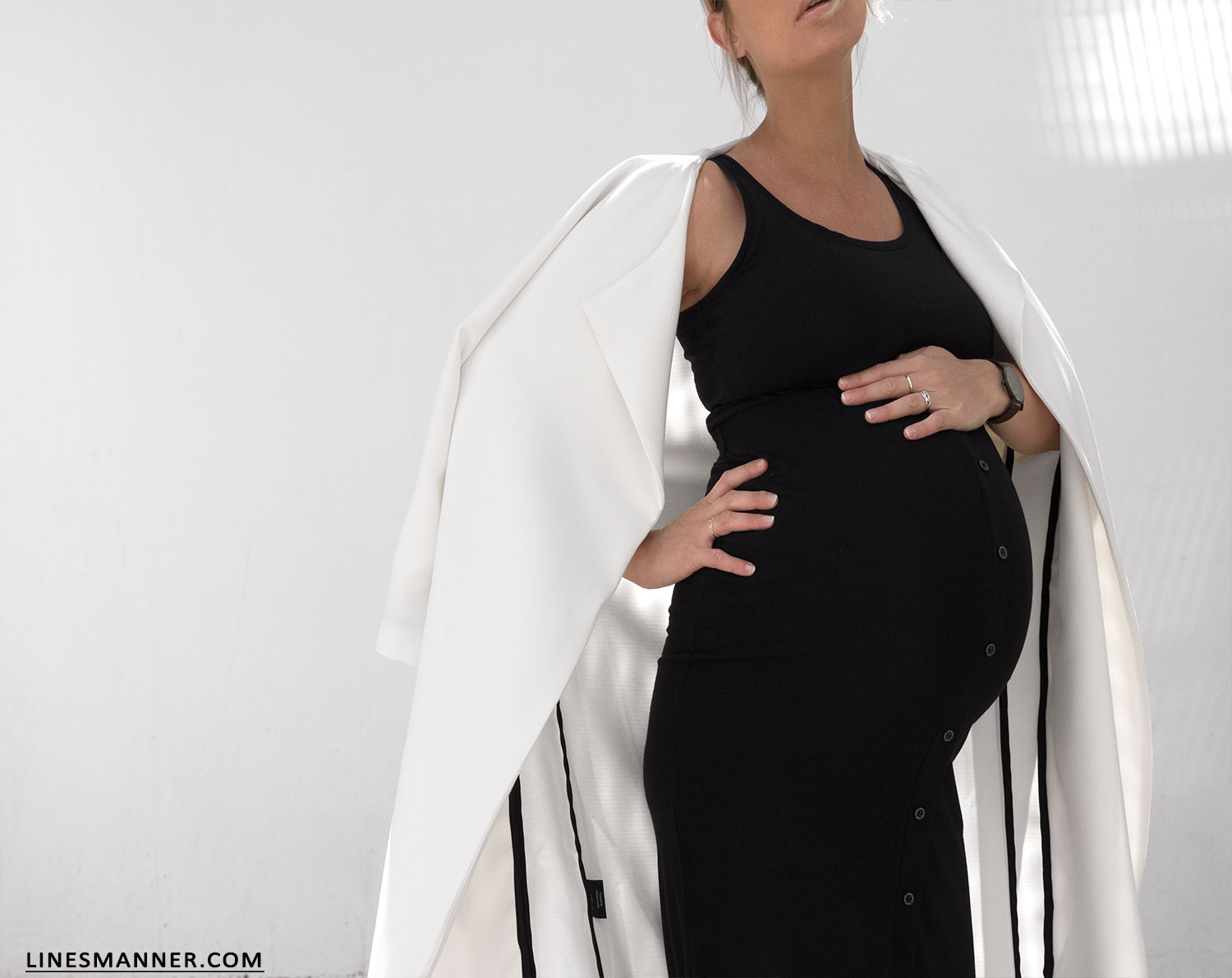 The importance of choosing maternity pieces that can be worn even after pregnancy. Timelessness and durability will be the watchwords.
An everyday go-to skirt united with a luxurious oversized white coat – made from the finest of Italian fabrics.
Staying elegant and pregnant has never been so fully ensured, thanks to JLM!
*A percentage of every garment sold will go towards helping mothers and babies in need in JLM local community from premature babies, hospital bags and visits to any medical finances.
JLMaternity Button Front Skirt and Coat