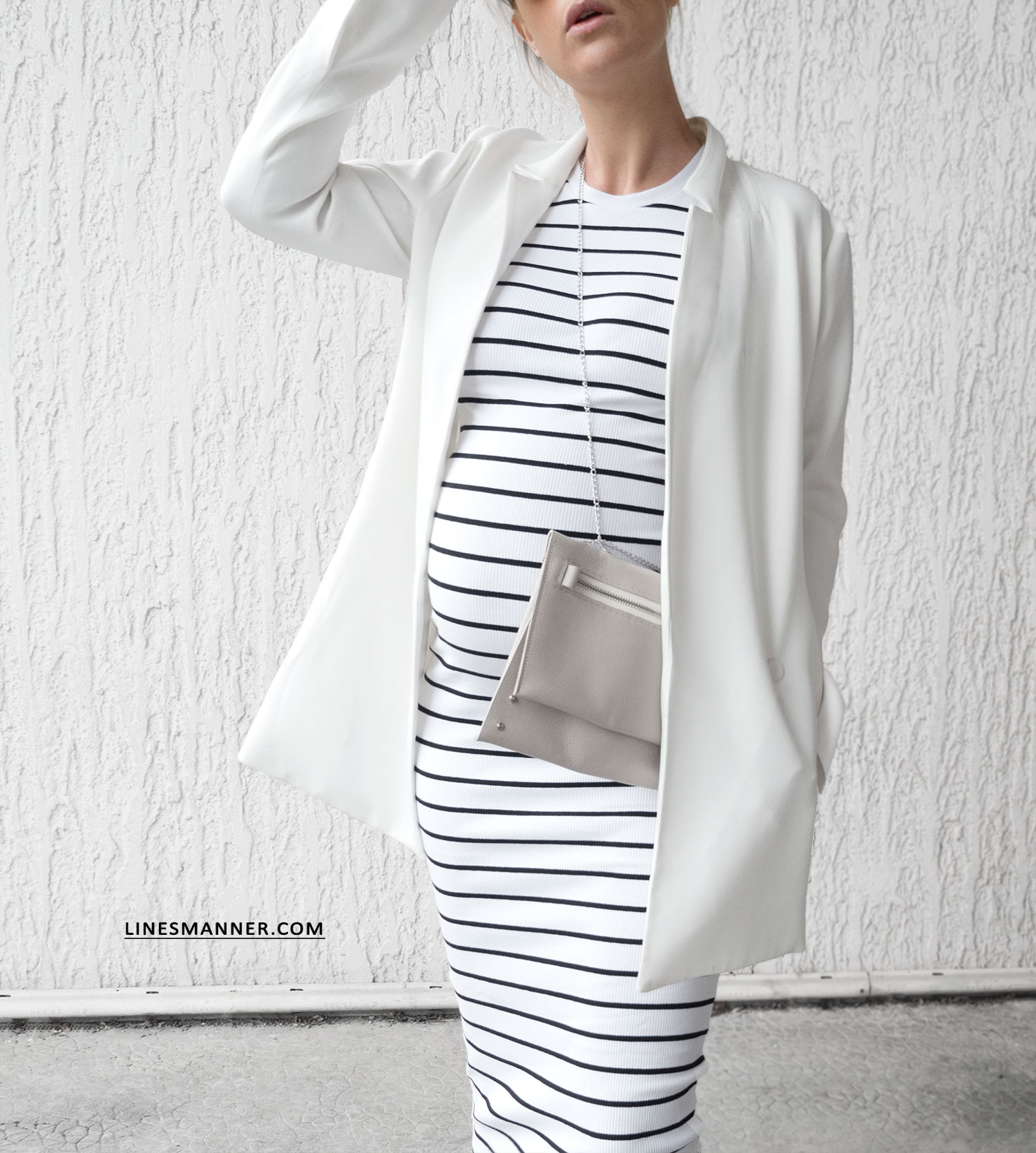 After a few month of pregnancy, now is the time to consider maternity wear.
One brand was particularly suited to Lines/Manner: Legoe Heritage.
Think timeless, effortless, and versatile motherhood staples. Back to basics!
This striped soft and stretch ribbed dress proves it all. A trans-seasonal piece, relaxed and elegant all at once, is the kind of "throw on and go" piece that any mum-to-be can intensely consider, or even dream about!
Finalize the outfit with a light tailored blazer + white sneakers for an expressly sporty chic result.
Legoe Heritage Ribbed x Striped Dress – Jonak Plateform Sneakers