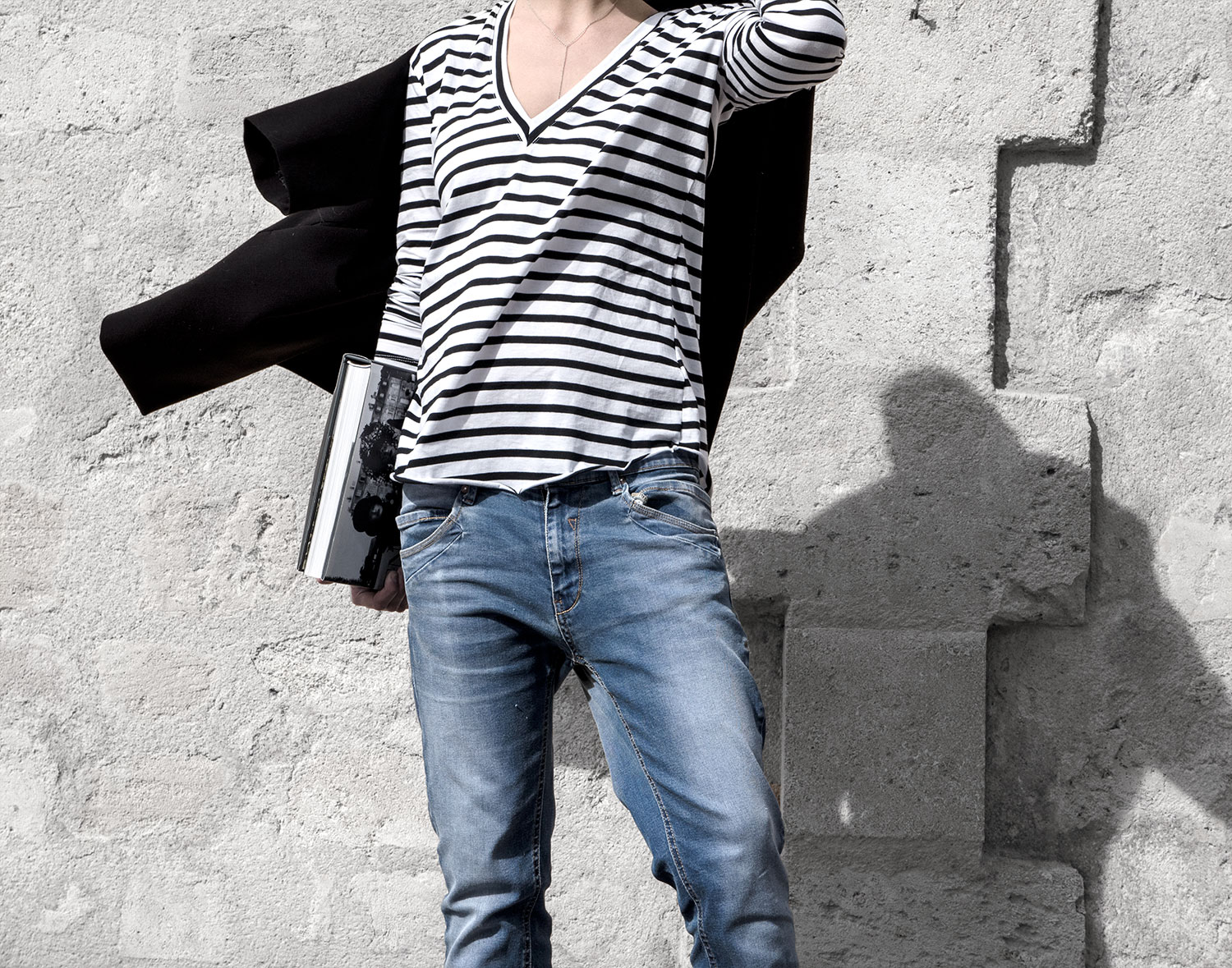 Basics to which we remain so loyal as long as they don't become boring. Whether we are talking about the perfect pair of jeans, a crisp white shirt, or a simple tee they sometimes feel unique and possess that little "je-ne-sais-quoi." And once you have found the perfect place to shop for these wardrobe staples, just stay in phase with it. For Lines/Manner the most authentic of such places is no other than Bon Label, who achieves simplicity with such an impact and successfully allies the effortless with the elegant. We deserve to feel special in our classics, don't we?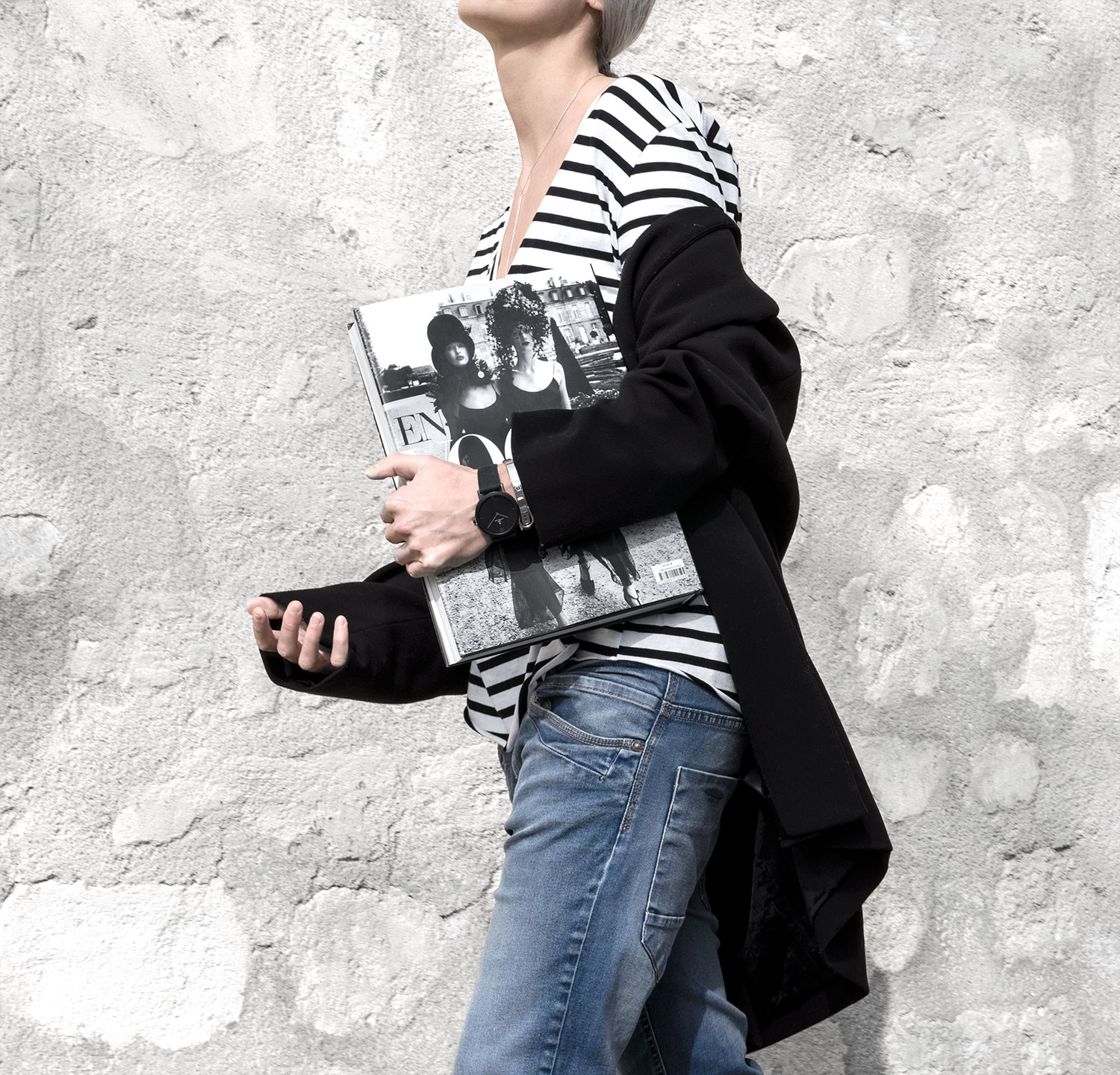 Establish the perfect foundation before creating a universe of statement pieces just as would an artist with his canvas. Some of the best paintings were created with nothing more than inspiration, imagination and ambition.
Bon Label seems like the right choice as they are also ethical and possess certified organic items.
When easy go-to pieces interlace: The French signature garment the Marinière adapted to denim. The top, like many other Bon label garments, plays it "loose." This striped long-armed tee becomes a fresh transitional staple by respecting all rules of the in-between season. Here, casual fluidity and comfort make sense. The look remains within LM's color palette: Black, white, grey, yet ready to make occasional exceptions with colors such as navy blue.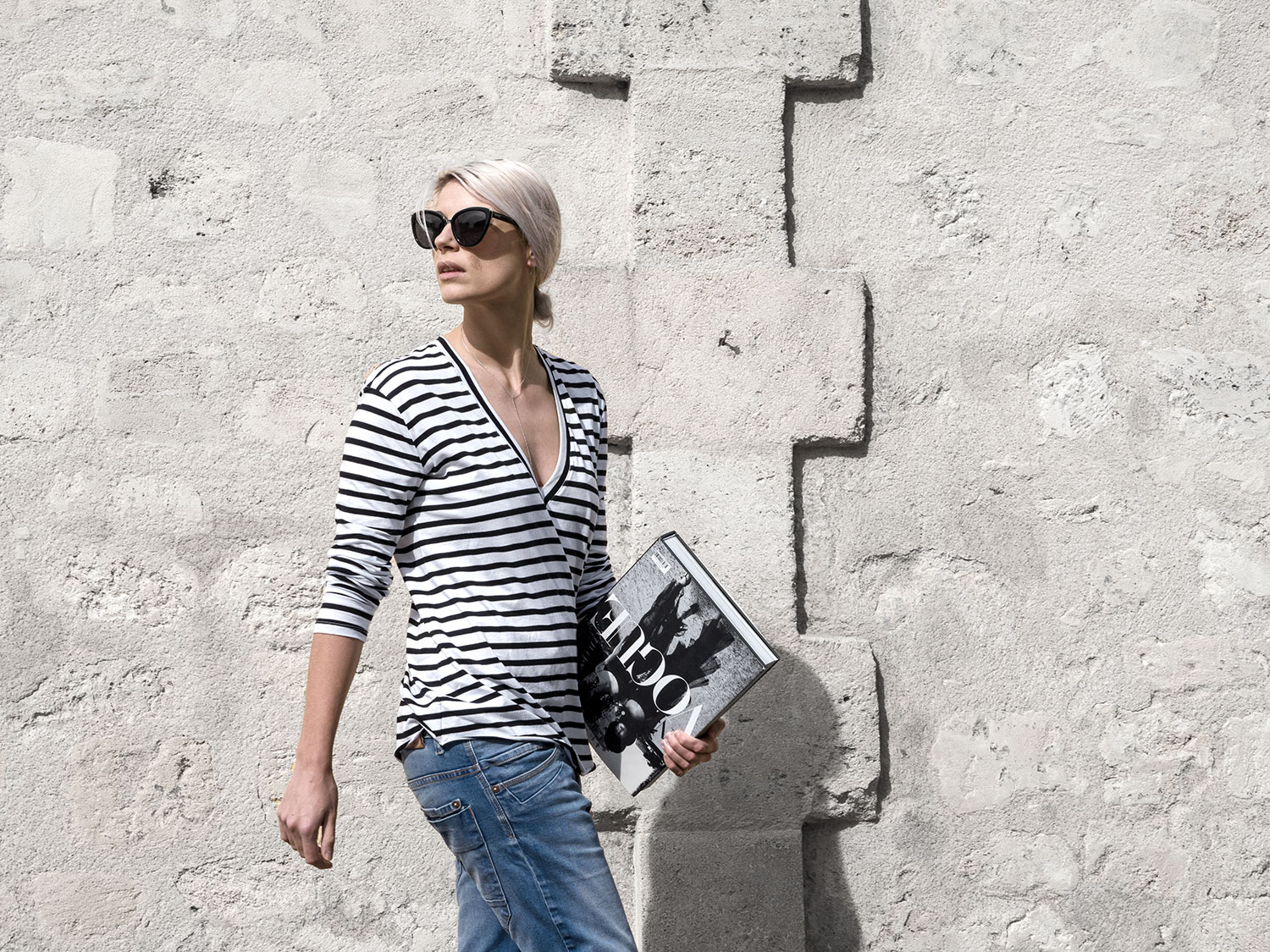 Bon Label's attraction to French styles and Vogue-like icons can only be appealing to the French Breton woman that I am.
Check out other looks Lines/Manner created with everyday Bon Label luxury pieces:
Tailored Simplicity
Bamboo
Uncomplicated
Feel free to also become a #bongirl! (15% on the first purchase).
Bon Label Stripe Bon Vee – Kapten and Son Pure Nox watch